Pinterest Now Has One-On-One Messaging
Pinterest users originally could only send pins. The new feature now lets users reply to those messages, basically turning it into a full-blown messaging feature.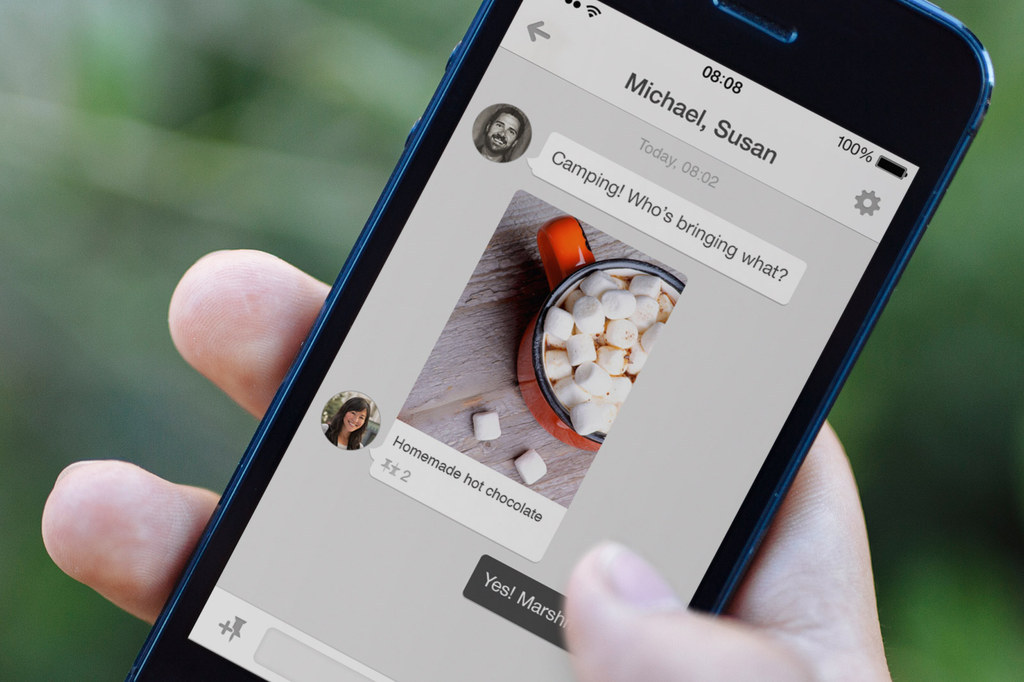 Pinterest introduced a new update that effectively adds one-on-one messaging to the $5 billion company's arsenal of new features it's released so far this year.
Previously, users were able to send "pins" — pieces of content on Pinterest that range from photos to locations and products — to other Pinterest users, but there was no way for the recipient to reply. The original "send" feature launched in May last year, but previously there was no way to reply — users can now reply with a message or other Pins. Pinterest users already send more than 2 million pins each day today, the company said in a blog post as part of the announcement.
Pinterest is actually somewhat late in adding messaging to its applications, which other photo- and video-centric apps like Snapchat and Vine already include. The company argues that it's different from other messaging services because content on Pinterest tends to be forward-focused and any action around Pins tends to be in the future, not at the moment.
That, in reality, is part of Pinterest's core value to investors, which see the company as one of the best situated to help people discover content — whether that's photos, locations, products or advertising — on the Web that is relevant to them. For instance, showing an ad for a pair of gloves at the right moment might actually convince that person to go out and buy those gloves. Pinterest's visual-centric approach to search and discovery is very effective at surfacing content that users might not have realized they wanted in the first place, which is somewhat of a Holy Grail for advertisers.
Pinterest has been busy this year, rolling out several new products in just the first eight months. It launched a new search engine that behaves more like a flow chart than a series of keywords, and a new way to follow topics like "hiking" and "halloween" — which, in turn, surfaces Pins related to those topics in the user's home feed.
The company has also been ramping up its business, raising $200 million in a financing round that valued the company at $5 billion in May. It's also rolling out its Promoted Pins program, where it will attempt to monetize its users with advertisements. After launching in 2009, it now appears that investor patience is beginning to pay off as the company rolls out new products aimed at accomplishing everything they had hoped it would be capable of doing.