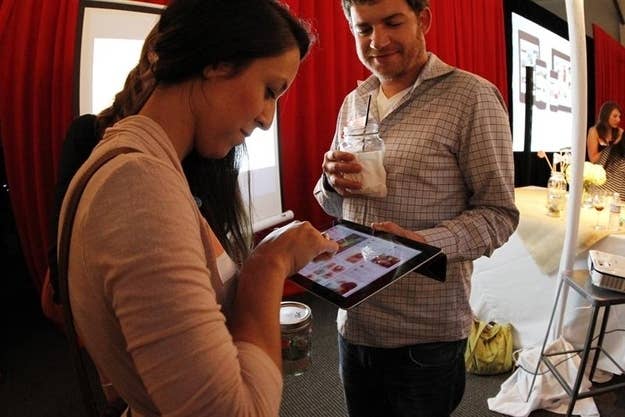 Pinterest has acquired a small two-man shop called VisualGraph, which specializes in image recognition, the company said Monday. The terms of the deal weren't disclosed.
Started just last year, VisualGraph founders Kevin Jing (a former Google employee who specialized in machine learning with a focus on visuals) and David Liu will both be joining Pinterest. The company has made a number of other small acquisitions this year, including recipe discovery site Punchfork.
Search has traditionally relied on keywords to serve up search results. But on Pinterest, objects are grouped visually — a bar stool, for example, can be grouped with a chair in a pinboard for "chairs," which makes sense given the logical association. VisualGraph would add an extra layer on top of that, allowing Pinterest to algorithmically determine what a "chair" based on scanning the image.
That, along with a highly engaged user base with a lot of commerce and advertising potential has rocketed Pinterest to a valuation of nearly $4 billion. With image recognition, Pinterest can go one step further and help algorithmically group images based on machine code, instead of having to rely on users pinning the two images together under a single banner.
A representative from Pinterest declined to comment when asked about the acquisition price.