Facebook Reports Another Blowout Quarter For Its Mobile Advertising Business
Mobile advertising now represents 62% of the company's total advertising revenue. The company reported its second-quarter earnings today.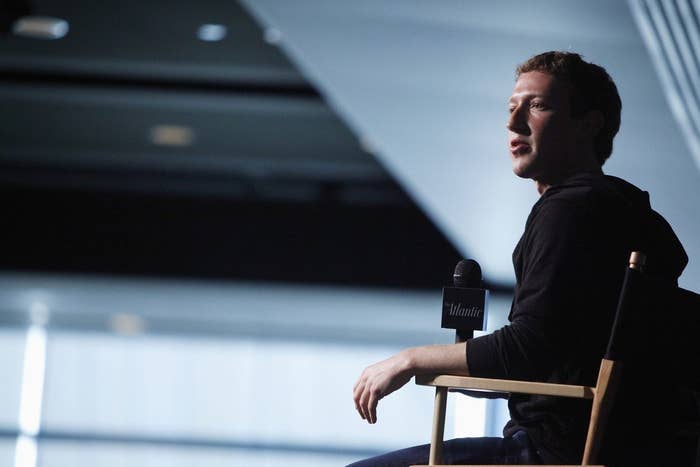 Facebook posted another quarter that handily beat analyst estimates for its advertising business, with its quarterly advertising revenue rising 67% when compared to the same quarter a year ago.
Facebook also said it had 829 million people checking its applications every day. The company now has 1.32 billion people checking the service at least once a month, with more than 1 billion of those users checking Facebook's applications from their mobile devices.
The company reported earnings of 42 cents per share on revenue of $2.91 billion. Analysts were expecting earnings of 32 cents per share, and $2.81 billion in sales. The company said its revenue from its advertising business amounted to $2.68 billion, with 62% of that revenue coming from its mobile advertising products like its News Feed and Mobile App Install ads.
Still, its quarter-over-quarter daily active user growth appears to have slowed slightly, increasing only 3.3% compared to the previous quarter. Its daily active users increased 18.6% compared to the same quarter a year ago, while the previous quarter they had increased about 20.6%.
This was not an issue apparently with Wall Street, which sent shares of Facebook rising about 2.5% after briefly falling when the earnings report came out. Around 63% of Facebook's overall user base checks the company's services at least once a day, which is a remarkably high level of engagement that makes Facebook a very attractive platform for advertisements.
Still, more than 10% of the world's population is checking the service on a daily basis. That slowdown essentially underscores the importance of some of its initiatives like Internet.org to continue expanding access to the Internet to the entire planet, which would increase its overall potential user base and allow it to continue to grow. Shares of Facebook hit an all-time high today following the earnings report.
While its core user base continues to grow, Facebook has been experimenting with a portfolio of new applications like Slingshot, a photo-sharing application where the photos are deleted after they are viewed, and Paper, a news reader type application — though neither of them has struck a dramatic chord with its user base the same way competitors like Snapchat have.
Still, Facebook remains a powerful audience for advertisers, and its newest advertising products — Mobile App Install Ads and its other mobile app-related ad products — has proven to be one of its most lucrative new businesses. Facebook didn't break out its App Install Ad business, but analysts peg it to be on track to generate $1 billion annually in mobile advertising revenue. Facebook's advertising business growth has led to a remarkable run in the company's share price, which has more than doubled in the past year.