Comcast, Netflix CEOs Battle Over Net Neutrality And Its Metaphors
Reed Hastings and Brian Roberts sparred in separate interviews at the inaugural Code conference. The phone company or the Post Office?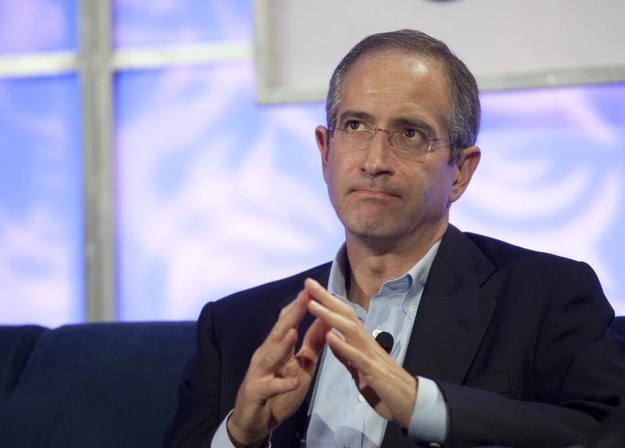 The deep tensions around net neutrality, and its consequences for key tech and media players, emerged on stage in San Francisco this week, where the chiefs of Comcast and Netflix offered dueling metaphors for cable's future role.
Netflix CEO Reed Hastings today accused Comcast CEO Brian Roberts of wanting "Comcast to be like the Post Office — a big national monopoly."
"It's a general way of taxing the internet. They want the whole internet to pay them for when their subscribers use the internet," he said on stage at the Code Conference.
Roberts, who appeared at the same event the day before, had a different utility in mind.
"I don't think phone regulation ever resulted in a great phone system," he said at the conference.
Netflix and Comcast — the iconic new media content company and the nation's largest cable provider — are partners in a controversial deal in which Netflix pays to ensure smooth service. They are also, however, publicly at odds over the principle, with Hastings emerging as a leading critic of Comcast's planned acquisition of Time Warner Cable.
Roberts, like other providers, argues that it would allow Comcast to offload costs to heavy bandwidth users. However, a ruling like such could effectively "kill" net neutrality and hamstring younger and less-financed companies that are trying to compete with established services that have lots of capital — like the Facebooks and Netflixes of the world.
Roberts was simultaneously there to make his case for the Time Warner deal. At the Code Conference, he argued that the deal, which would give it control over about a third of the United States' broadband users, wasn't going to eliminate competition because Comcast was a "regional" company. "You can't buy a Comcast in New York, a Time Warner in Philadelphia," he said at the conference in a follow-up interview with CNBC. "There's no reduction in competition in broadband."
Hastings has made it clear that he disagrees with that, saying it would give Comcast control over an unprecedented number of broadband users in the United States, which would allow Comcast to extract greater fees from "not just us, but to the whole internet," he said on stage. In a letter to shareholders in April, he said "the combined company would possess even more anti-competitive leverage to charge arbitrary interconnection tolls for access to their customers."
"They used to send DVDs by postage, they used to pay $750 million in postage. They would like it all to be free," Roberts said on stage, referring to Netflix not wanting to pay for a deal with Comcast to ensure faster access. "I don't blame them for that. I would like to not pay for cable boxes." Roberts said 34% of internet traffic during primetime hours comes as a result of Netflix streaming, and he had warm words for his critic, calling it an "astonishing achievement."