CNBC Plans To Name The Top 25 CEOs Of The Last 25 Years
As part of its 25th anniversary celebration this year, the news outlet is trying to pick the top CEOs for a program called "CNBC First 25." The25 CEOs will be chosen with the help of an advisory board from a list of 200 nominees.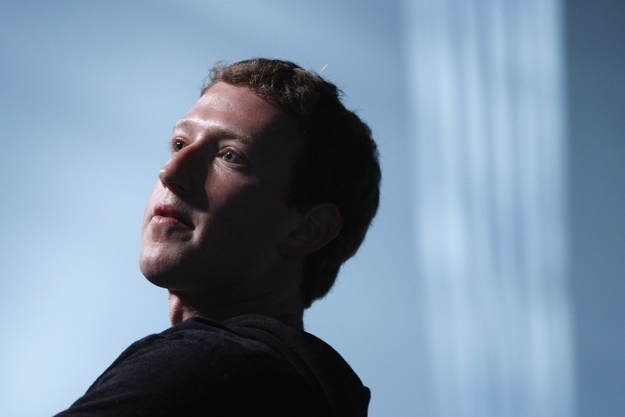 After decades of interviewing the top CEOs in business, CNBC is now going to try to pick its top 25.
The news outlet has assembled a list of the 200 most important business executives based on recommendations from an advisory board, including experts like Jeffrey Sonnenfeld, Senior Associate Dean at the Yale School of Management, and Paul Steiger, former Managing Editor of The Wall Street Journal and Executive Chairman and Founding Editor of ProPublica.
The list includes the likes of Facebook CEO Mark Zuckerberg, former New York City mayor Michael Bloomberg and a number of others. It's naturally weighted more toward traditional sectors like banking and tech, but is still a pretty wide array. The candidates are being judged based on their impact in the past 25 years and been responsible for some level of meaningful change — such as in management style or human behavior — using business as a starting point.
The final 25 will be decided upon and unveiled in April.
Below are a selection of 50 of the executives and business people named to the list. The full list of all 200 professionals can be found on CNBC, where the news outlet is asking viewers to vote on who should be named to the 25 most important.
Mark Zuckerberg — CEO and cofounder of Facebook

Roger Ailes — chairman of Fox Television

Marc Andreessen — investor and partner at Andreessen-Horowitz

Marc Benioff — CEO and founder of Salesforce.com

Prince Alwaleed bin Talal — Saudi Arabian billionaire and investor

Lloyd Blankfein — CEO of Goldman Sachs

Michael Bloomberg — former New York City mayor and founder of Bloomberg LP

Bono — frontman for U2 and activist

Peter Brabeck-Letmathe — Chairman of Nestlé

Richard Branson — serial Virgin entrepreneur

Jim Breyer — Partner at Accel Partners, early investor in Facebook

"Google Guys" Larry Page, Sergey Brin and Eric Schmidt — CEO (Page), cofounder (Brin), and chairman (Schmidt) of Google

Warren Buffett — CEO of Berkshire Hathaway, investor

Ursula Burns — First african-american female Fortune 500 CEO, CEO of Xerox

Alan Greenspan — Former Fed chair

Reed Hastings — CEO of Netflix

Arianna Huffington — founder of the Huffington Post

Carl Icahn — activist investor

Bob Iger — CEO of Disney

Satoru Iwata — CEO of Nintendo

Steve Jobs — founder and former CEO of Apple

Magic Johnson — basketball star and entrepreneur

Ingvar Kamprad — founder of Ikea

Li Ka-shing — Hong Kong tycoon

Gail Kelly — first female CEO of a big Australian bank, CEO of Westpac

John Lasseter — chief creative officer of Pixar

Jack Ma — executive chairman of Alibaba

Marissa Mayer — CEO of Yahoo

Anne Mulcahy — former CEO of Xerox

Elon Musk — founder and CEO of Tesla Motors and SpaceX

David Novak — CEO of Yum Brands

Pierre Omidyar — founder of eBay

Howard Schultz — CEO of Starbucks

Vera Wang — Fashion designer

Jack Welch — CEO of GE

Meg Whitman — CEO of Hewlett-Packard, former CEO of eBay

Anna Wintour — artistic director of Condé Nast

Oprah Winfrey — Billionaire media entrepreneur

Carlos Slim — Billionaire Mexican business magnate

Masayoshi Son — founder of SoftBank

George Soros — investor and philanthropist

David Stern — NBA commissioner

Martha Stewart — founder of home-making media empire

Larry Summers — economist

Jimmy Wales — cofounder of Wikipedia

"Dreamworks Trio": Stephen Spielberg, Jeffrey Katzengerg, David Keffen — Dreamworks SKG

George Lucas — founder of Lucasfilm

Alan Mulally — CEO of Ford