China's Alibaba Is Huge And Is About To Go Public In The U.S.
The e-commerce company, which is 24% owned by Yahoo, filed to raise at least $1 billion. The company's prospectus confirms what Yahoo investors already knew.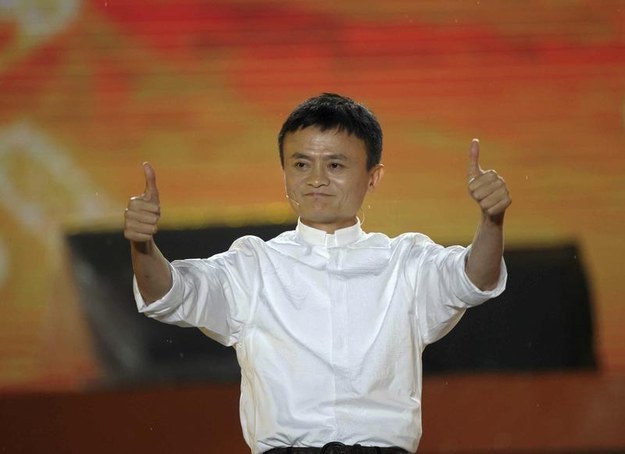 Alibaba, the Chinese e-commerce company in which Yahoo owns a 24% stake, has filed to raise up to $1 billion in an initial public offering.
The company, which has been responsible for the majority of Yahoo's value in recent years, filed its IPO documents after the close of trading Tuesday, setting off one of the most highly anticipated public offerings in the technology sector since Facebook.
Alibaba, which has seen its business continue to grow at a jaw-dropping pace, plans to raise up to $1 billion in its IPO. Underwriting the offering are investment banks Goldman Sachs, JPMorgan, Morgan Stanley, and others. The company did not specify which market it would list on, the New York Stock Exchange or the Nasdaq, or its ticker symbol. Nor did the filing include the number of shares Alibaba intends to offer for sale and at what price range, so determining how much its investors — and Yahoo in particular — stand to make from the offering could not be determined.
"Obviously, to see a quarter of a trillion dollars in gross merchandise volume, they just threw it out there," said Scott Kessler, senior equity analyst at S&P CapitalIQ. "If you look, at eBay and Amazon, people have talked about how the GMV for Alibaba was substantially higher than that of eBay or Amazon put together, and now we have the numbers to support that supposition. They have a really unique combination of revenue size, revenue growth, profitability; that's really appealing."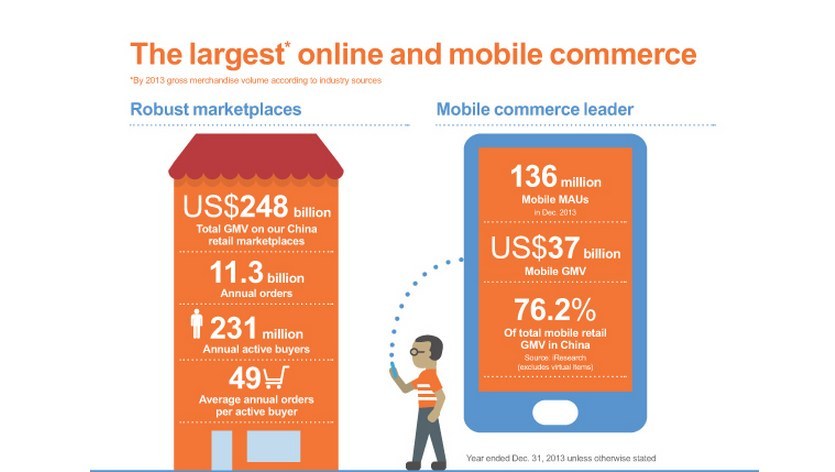 In the nine months ending December 2013, Alibaba brought in $6.5 billion in revenue — with around $5.7 billion of that coming from commerce in China. The majority of its revenue comes from its commerce applications that include Taobao Marketplace, one of China's largest online commerce services, and Tmall, China's largest third-party commerce platform that retailers use to sell their products.
Off that revenue, Alibaba made $2.9 billion in income — meaning the company, despite being focused in commerce, has shown it is able to make a lot of money off its operations. The company also has nearly $8 billion in cash to continue expanding its operations.
The company has also shown it is starting to effectively monetize its mobile users. The company brought in $248 billion in gross merchandise volume in 2013 — industry parlance for, basically, the total dollar value of goods sold through Alibaba services before the company pays retailers. (In 2013, for example, eBay reported $83.3 billion in gross merchandising volume.
Alibaba had 231 million active buyers and 8 million active sellers at the end of 2013, and mobile buying accounted for 19.7% of the company's commerce transactions last year, up from 7.4% a year earlier.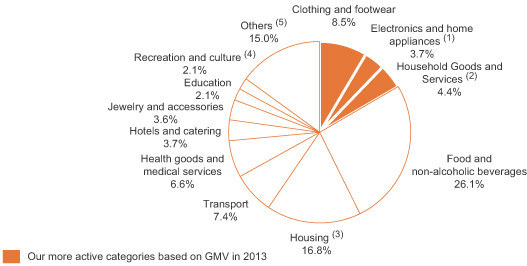 Alibaba also doesn't necessarily face the same fulfillment problems that other larger commerce companies experience. As a result, much of the people it employs are focused on engineering and data science — trying to maximize the number of sales it can execute across its wide user base.

Alibaba also pays very little in taxes, a point specifically called out in its risk factors: "Discontinuation of preferential tax treatments we currently enjoy or other unfavorable changes in tax law could result in additional compliance obligations and costs." Alibaba's effective tax rate in the nine months ended Dec. 31, 2013, was 9.9%, the company said in its filing.
While Alibaba is a Chinese-focused company, the implications of an e-commerce giant that makes a lot of money and has a lot of cash to work with are easy to play out. Not surprisingly, Alibaba's international operations have also continued to grow, though not at exactly the same break-neck rate that its operations in China have grown. In the fourth quarter last year, the company brought in around $193 million in revenue, up from around $175 million in revenue in the fourth quarter of 2012.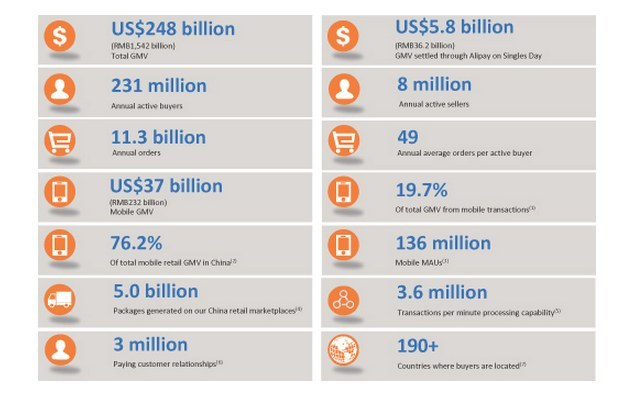 Perhaps the biggest flash of potential for the company came on China's Single's Day, one of the country's largest shopping days of the year. On that day, Alibaba handled nearly $6 billion in transactions ranging anywhere from food to phones. Alibaba's next obvious challenge is to find a way to translate its success in China to other countries, where spending habits — and the technology that supports those habits — can drastically differ.
As the IPO process continues, it's expected that Alibaba will increase the amount of money it seeks to raise through its initial public offering, as the first number thrown out is often for the purposes of calculating a registration fee with the securities and exchange commission. For a company worth hundreds of billions and with global ambitions, Alibaba will have to build out a big war chest beyond its existing cash pile.
Unlike recent tech companies including Sina Weibo, another high-profile Chinese company that went public in the U.S., investors have been salivating over the prospect of Alibaba finally going public in the U.S. Its debut will also serve as a nice change of pace for the technology sector, which has seen better days as investors have erased billions in value for companies like Facebook, Twitter, and others.