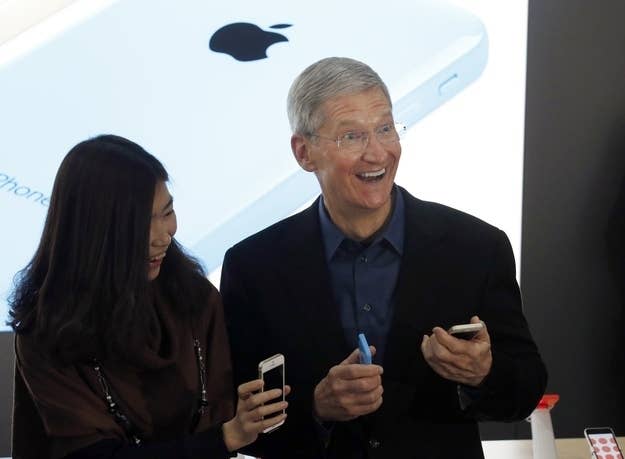 Owning $3 billion of Apple shares is, it turns out, not a large percentage of the company — but that isn't stopping billionaire hedge fund manager Carl Icahn from pressuring the company to do more with its massive cash pile.
Icahn upped his stake in Apple by $500 million today, once again calling for the company to issue at least another $50 billion buyback plan — a proposal he submitted to be voted on at the next annual shareholders meeting. Apple has recommended that shareholders reject the plan.
"What bothers me a hell of a lot, is that the decision to use a cash horde of $150 billion just sitting there doing nothing, and not use it to do a huge buyback is sort of disgraceful... doing a disservice to its shareholders, especially its smallest shareholders," he said in an interview on CNBC today. "No one on board that has real finance experience, [they] rely on investment bankers for advice — if you're seasoned in playing tennis, doesn't mean you should give advice on brain surgery."
And, of course, Icahn said buying shares of Apple was a "no brainer" — he mentioned that seven times over the course of the interview today.
Icahn began going after Apple in August last year, when he disclosed he purchased $1 billion worth of Apple shares ahead of the company's next iPhone launch. Since then, the company has still remained adamant that it knows best what to do with its cash, and is already in the middle of returning $100 billion to shareholders through the form of buybacks and dividends.
Since then, the stock has risen in price measurably, particularly on the strength of a new deal the company signed with China Mobile, one of the largest carriers in China, and the release of its new iPhone, the iPhone 5S.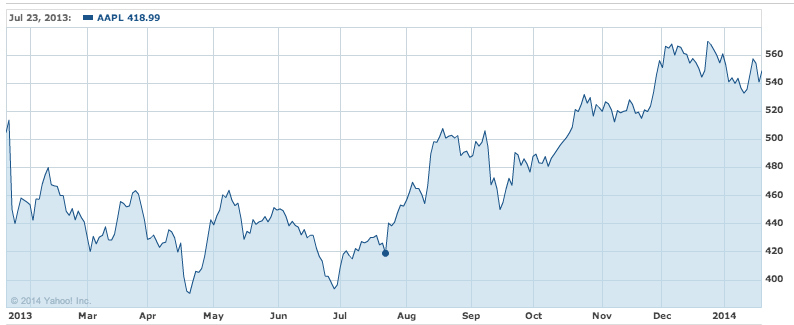 Even with the buyback, Icahn still hasn't breached 1% ownership of the company, which would require a considerably larger stake in the company. "We have no leverage as far as stock ownership here — we might be able to buy more shares in six months, in a year, or get other shareholders to join in and form a consortium," he said in the interview with CNBC.
Apple will report its holiday sales quarter next week — though the quarter is already looking a little less certain amid a major slowdown among other retailers during the holidays.