Behind The Scenes Of Zynga New York's Implosion
As part of sweeping layoffs, Zynga's New York operations were completely shut down. Here's an inside look at the implosion.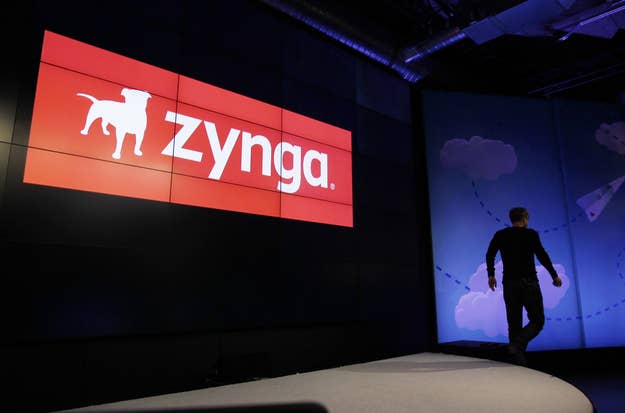 Zynga's shuttering of OMGPOP, the New York gaming studio responsible for Draw Something — which went from being completely irrelevant to worth more than $180 million — is a classic tale of an acquired start-up suffocating under the thumb of its corporate overlords.
According to several people familiar with Zynga's New York operations, who agreed to tell the tale of its implosion on condition of anonymity, the meddling from corporate included forcing the studio to adopt Zynga's proprietary technology and subjecting it to strict legal guidelines that hurt its performance. The tale is equal parts clumsy corporate culture integration, harsh reaction to public company scrutiny, and stunted innovation.
Here's a behind-the-scenes look at what happened, as told by insiders within the company, to the New York gaming studio after just about 12 months under Zynga's rule. A Zynga representative declined to comment on what follows.
"Do you think Zynga is evil?"
Just after being bought by Zynga, OMGPOP was visited by an executive Zynga employees dub "the fixer," Guru Gowrappan. The aim of Gowrappan's visit was to assuage any fears that OMGPOP's staff had about its new owners. "Are you worried that we will take over the studio?" and "Do you think Zynga is evil?" were among the concerns acquired companies typically brought up in these meetings with Gowrappan.
Despite Gowrappan's assurances, Zynga imposed what was described as a hiring freeze at OMGPOP shortly after it purchased the company, several former employees said. Parallel to the hiring freeze, Zynga also insisted that the OMGPOP team localize Draw Something for other regions, specifically China, and port its technology over to Zynga's proprietary infrastructure, the former employees said. Localizing the game is not an easy task given that cultural norms vary from country to country, and a game like Draw Something gleans much content from pop culture. Without the ability to hire new designers and creatives, OMGPOP's team was spread thin.
More frustrating to OMGPOP investors and employees (in retrospect) was that Zynga's top executives sold hundreds of millions of dollars in shares while the stock was far from its current lows. This is important because, as it later became clear, the purchase of Draw Something masked a very important fact about Zynga's user base: Zynga's daily active user growth on its own had started to stall.
Even with its daily active user weakness masked by an influx of OMGPOP users, Zynga still ended up reporting a relatively meh quarter in Q2 2012 (the first earnings report for the company after the acquisition). It was shortly after that earnings report that Zynga executives began unloading their shares.
By the end of 2012, as Zynga's woes became even more clear to investors, it began suggesting part of the blame rested with its overzealous estimates for the success of Draw Something. In essence, it was suggesting that OMGPOP was underperforming and wrote off a huge chunk of the $180 million it paid for the studio.
"Let's just make a sequel."
Zynga ultimately decided to rely on its strategy of franchising and create a sequel to Draw Something. Development of the sequel started toward the end of 2012, and by February of this year it was ready to go, said sources familiar with the game's development. But implementing Zynga's complicated log-in system for its mobile games, called the "With Friends" network, created technical snafus that delayed the game's release for several months.
Granted, this is the infrastructure that helped Words With Friends and some of Zynga's other games scale up to millions of daily active users. But the Draw Something team grew impatient and frustrated with the technical glitches since they were able to similarly scale the game's first version without Zynga's network.
Another factor delaying the sequel's release was the involvement of Zynga's legal team, which "meddled" throughout the design process, sources said. One of the legal team's particularly disconcerting moves involved pressing OMGPOP to develop the sequel with an over-13 rating as part of Zynga's company-wide push to lessen its association with children, according to one source familiar with the conversations. The game ended up with a 4+ rating on the App Store, but the move dovetails with Zynga's plans to make a big push in the real-money gaming space.
Delays like this are not uncommon — Zynga's internal directive is to ship a game when it's ready — but Draw Something 2 was a title critical to OMGPOP's future. Weeks before the game was to launch, OMGPOP CEO Dan Porter, who became a Zynga VP after the studio's purchase, parted ways with Zynga, and many of the studio's top design and creative talent followed him. Zynga VP Sean Kelly, who had previously been dispatched to New York from San Francisco, was to take over operations — though sources said Kelly's input was limited.
Zynga launched the game in the U.S. on the same day it unveiled first-quarter results for this year. Those results were absymal, with its audience of daily players dropping substantially year over year. The company's poor performance completely overshadowed the launch of Draw Something 2, which became a footnote amid the flurry of reports about its bad results.
"You have one week to sort out your severance."
Zynga informed the staff of its New York office that it was closing in the same conference room that Porter used to hold his "all-hands" meetings. The entire studio was being shut down, and its employees would receive severances amounting to between two and four months' pay. Employees reacted by essentially throwing a party and ripping up Zynga hoodies. Company-wide, the total number of layoffs amounted to more than 500 employees — about 18% of Zynga's workforce.
Of course, there's no guarantee that Draw Something 2 would have performed as well or better than the original without the interference. It could have just been a short-lived phenomena unable to be replicated regardless of the circumstances. It's also possible, and probably likely, that the core "loop" of the game — the cycle that keeps players coming back over and over — wasn't properly tuned and wasn't what modern players were looking for in a game.
Still, sources said that at the time of its closing, OMGPOP was still profitable, though certainly not the $1 million in daily revenue it generated in its heyday. Had Zynga's impending woes been more obvious, it's possible the crew at OMGPOP would have taken another one of the existing offers it had at the time (it had received interest from EA and Disney, according to people familiar with the acquisition).
But that's all history, just like the studio is now.