Apple's $10 Billion Side Business
The company said it brought in $10 billion in sales from the App Store in 2013. It's a small slice of Apple's overall revenue, but it's still a revenue stream that's not coming from iPhones or iPads.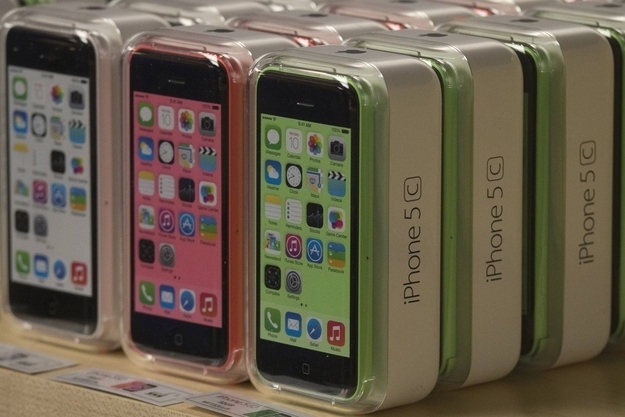 Apple Tuesday said it has paid out more than $15 billion to developers selling apps on the App Store, and the store brought in more than $10 billion in sales in 2013.
While still bringing in billions for Apple, the App Store sales represent a rather small fraction of Apple's overall revenue, which was about $171 billion in the 2013 fiscal year. iTunes is also in a similar boat, as a small drop in the bucket when it comes to overall revenue.
As relatively small as the App Store currently is, it still appears to be growing at a healthy clip — which is important for Apple as a way to diversify its revenue streams. Based on statements CEO Tim Cook and the company have made on past earnings calls, Apple paid out around $2 billion to developers in each quarter of 2013. It's still a step up from 2012, but there does not appear to have been a large sequential acceleration in the rate at which it is paying out its developers.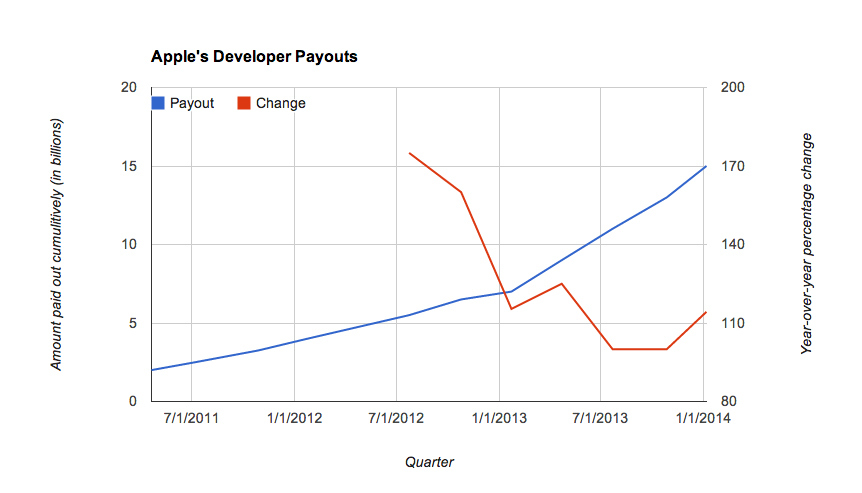 Apple is already coming under fire from both critics and shareholders for not currently finding a way to expand its revenue stream beyond its bread-and-butter iPad and iPhone business. Instead of releasing a lower-end phone, Apple released two premium-priced smartphones.
Apple did sign a big deal with China Mobile, but the company is still sitting on billions in cash that is essentially going unused even in the midst of a massive buyback. That's piqued the interest of shareholders, who say Apple should be doing more with its cash to find new ways to generate revenue. While small, the App Store still represents one route Apple has taken to find new revenue streams.