An Alternative Theory For Facebook's Total Shareholder Meltdown
Just after delivering a blowout earnings report, Facebook's stock was up more than 15% in extended trading. Then, CFO David Ebersman said some things on a phone call.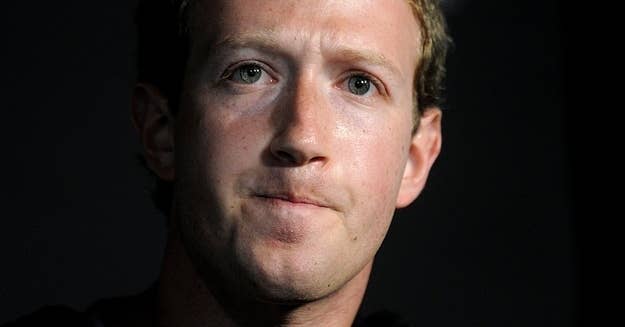 There's more to Facebook's shareholder meltdown on Thursday than just comments about Facebook's drop in users among younger teens.
Facebook CFO David Ebersman's exact words were, "Our best analysis on youth engagement in the U.S. reveals that usage of Facebook among U.S. teens overall was stable from Q2 to Q3, but we did see a decrease in daily users, specifically among younger teens."
However, among the tech community, this has been a long-running theory that spans back several quarters, especially with the emergence of more ephemeral apps like Snapchat. This is the first acknowledgement from Facebook, but there are a couple other things Facebook executives said on the call — particularly, when it comes to News Feed ads, where an increase in the number of ads has greatly driven Facebook's revenue growth in 2013.
Particularly, Ebersman said that Facebook would not be increasing the number of News Feed ads shown to users, which was what was helping drive Facebook's growth. "However, as we think about the future, we do not expect to significantly increase ads as a percentage of News Feed stories beyond where we were at the end of Q3. This is important, because increasing ads in News Feed has been a meaningful driver of our revenue growth in 2013, so this should be factored into your expectations for next year."
Instead, Facebook will have to find alternative ways to grow revenue from its advertising products, usually in two forms: getting more users, which it has 1.2 billion of already, or finding ways to better target ads to increase the price of the ad. Already, the 60%+ increase in the average price per ad in the U.S. and Canada was primarily due to the increase on the number of News Feed ads shown on both mobile and web, Ebersman said.
"Investors are concerned about the increase ad impressions per user that have augmented revenue growth," SunTrust Robinson Humphrey analyst Robert Peck, who has a price target of $55 for Facebook, said in a note to analysts. "It appears that the company has hit a threshold that it thinks it doesn't want to cross to preserve user satisfaction. That is concerning in the short term, because growth could decelerate meaningfully if user growth and pricing don't offset this."
However, it's not unreasonable to expect that investors already knew that Facebook would be pulling back on increasing the number of ads it shows, as it was a new product that Facebook was working on tuning. Already Facebook had seen its stock price more than double in the past year, particularly starting a huge run after its last earnings report — so the time would have been right to realize returns on an investment.
But given that much of Facebook's revenue growth has been driven by News Feeds, and there's going to be a pullback on that, Facebook has to find a "new story" to re-ignite growth in its share price and confidence in investors, BMO Capital analyst Daniel Salmon, who downgraded the stock and set a price target of $50, said, according to a report in The Wall Street Journal.
Shares of Facebook are up about 4% today and back above $50 on a slew of upgrades, including one from BTIG's Rich Greenfield, who particularly singled out the opportunities for advertisements on Instagram. Greenfield has a price target of $68.