Boeing Lost About $4 Billion After Heathrow Plane Fire
Boeing's 787 Dreamliner caught fire today, sending the stock into a tailspin. It happened after the company's faced months of problems with the new planes.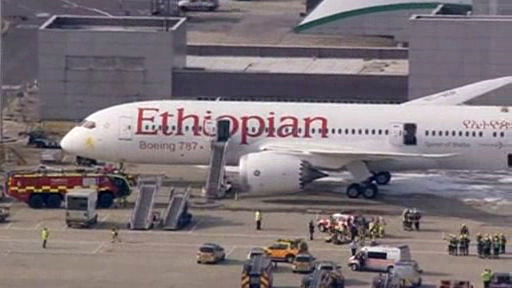 Boeing certainly isn't catching any breaks following issues with its new planes. Just months after the new 787 Dreamliners were grounded, a plane caught fire at London's Heathrow airport, sending the stock down nearly 5% at the close.
That drop erased about $4 billion in the company's market capitalization, with the stock opening at $106.66 and closing at around $101.91. The stock is still trading down in extended trading. It now has a market cap of around $77.3 billion.
Through the beginning of the week, airlines had ordered nearly 100 of the new Dreamliner planes this year, which were grounded earlier this year for months while the company worked through issues with the planes' batteries. It's still unknown if the fire today was related to the battery.
Shares of Boeing are still up more than 38% on the year.