8 Things Jeff Bezos Just Doesn't Care About
Step one: Report quarter that doesn't meet expectations. Step two: Don't care about the earnings. Step three: Watch stock reach record high.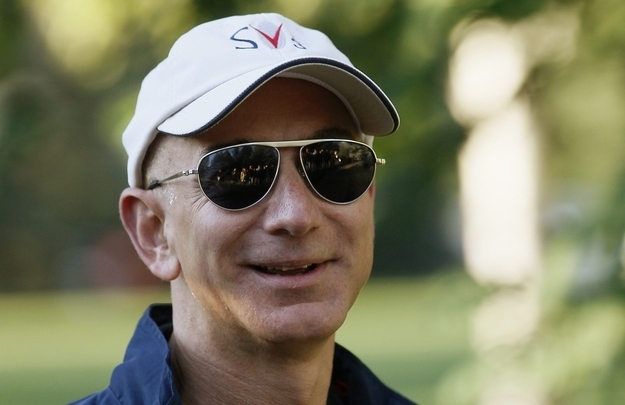 It seems unlikely that after reporting a miss on quarterly earnings, a company's stock would end up hitting a record high the following day.
And yet, that's basically what happened to Amazon after it reported its second-quarter earnings last week. And today, the company said it would hire another 5,000 people to work in its fulfillment centers, according to a report from Bloomberg.
Then again, Amazon is not known for falling into the norms that define most companies — especially its tech titan counterparts Google, Facebook, and Apple. Much of that can be attributed to CEO Jeff Bezos, who, despite the pressure of analysts and the press, has essentially stayed the course and continued to push his company to branch into new businesses — regardless of whether they will make the company a lot of money or not. Most recently, Amazon started to branch into same-day delivery for groceries.
*Editor's note: We cannot read Bezos' mind, so it's possible he cares very deeply about all these things. However, and for the better too, it certainly doesn't seem that way.
Profits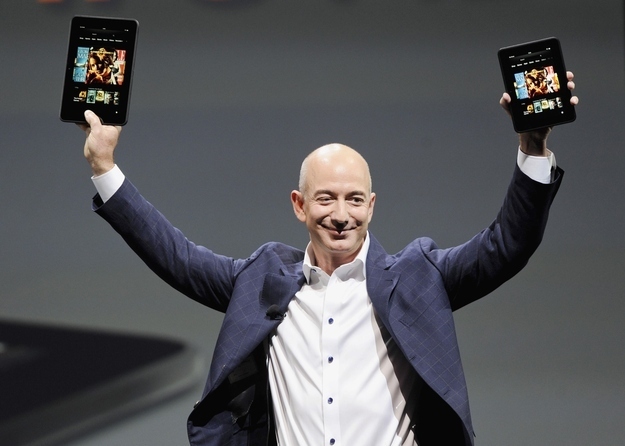 Amazon generates billions of dollars in revenue every single quarter — $15.7 billion this most recent quarter, up from $12.8 billion in the same quarter last year — basically rivaling many of the top tech companies in the United States.
And yet, Amazon still manages to make only a small sliver of profit and often reports a net loss, given the razor-thin margins of Amazon's online delivery business.
Giving Out Kindle Sales Numbers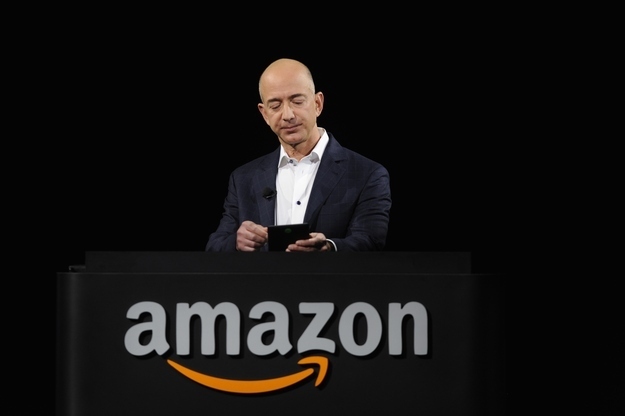 Remember when Amazon gave out some kind of indication of how well its Kindle devices were selling?
No? That's because it never did. Unlike Apple, Amazon is surprisingly mum about how well its Kindle devices are selling, even though they're typically among the best-sellers on Amazon.com lists.
Talking to Shareholders on the Quarterly Analyst Call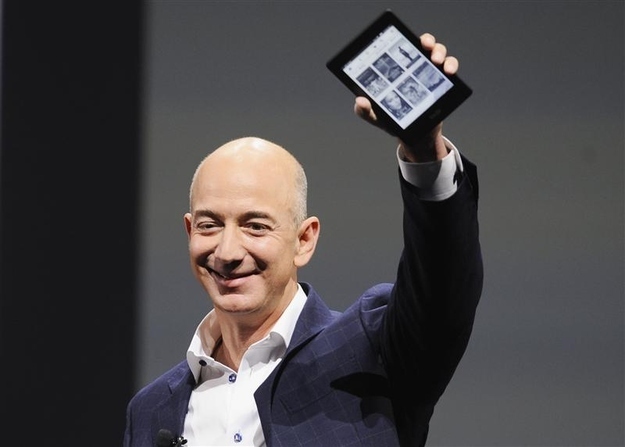 While Apple CEO Tim Cook and Google CEO Larry Page show up on their quarterly earnings calls to discuss with analysts, Bezos hasn't been on one of the calls since June 2011. Typically it's only Tom Szkutak, the company's CFO, who does the talking to analysts.
Explaining His Massive Acquisitions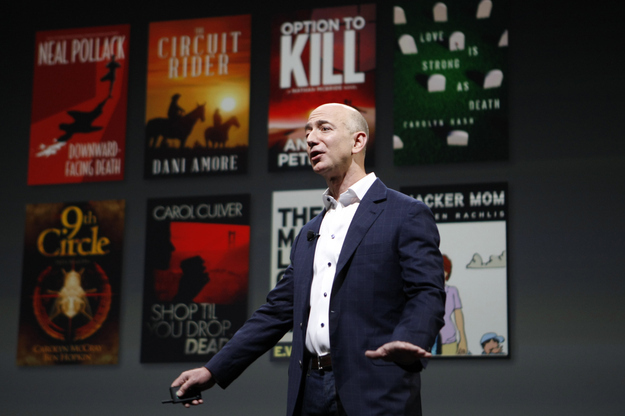 Early last year, Amazon spent nearly $1 billion on a company that basically builds robots that can be deployed to warehouses. And to this day, Bezos has been pretty much quiet about his plans for the technology.
Morse did drop a few hints on the most recent earnings call, though:
"In terms of Kiva, we certainly — we have a great team there. We love the technology. We don't have any announcements in terms of rollouts. But we're ahead of schedule from what we had set out at the time of purchase, which we're happy about. So you'll have to stay tuned on the actual rollout, but we're very encouraged by what we see there."
The Huge Costs of Hiring Tons of New Workers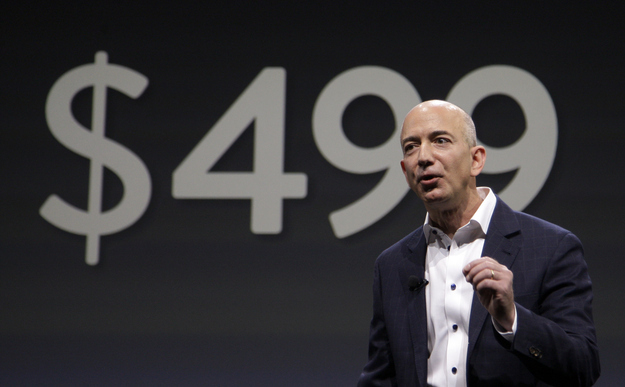 Between the second quarter this year and last year, Amazon hired nearly 30,000 new employees. If you add the 5,000 that were added today, it's well over 30,000.
It takes a lot of people to run Amazon's massive fulfillment business — the same business that makes two-day and same-day delivery possible. Even still, it's a lot of people to manage.
Popular Opinion on Delivery Businesses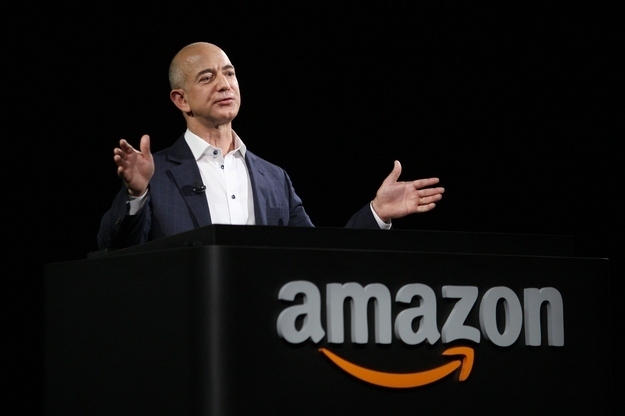 Amazon has a massively popular subscription service that lets consumers get just about anything they want in two days' time, for an annual cost of $79. In addition, they also get streaming video with that subscription.
Amazon is also piloting a same-day grocery delivery program called "Fresh" in Seattle, its hometown. The company still hasn't said anything about how successful the program has been. "In terms of Fresh, we're not breaking out the financials, and — but keep in mind that Fresh was designed as a pilot," Morse said on the most recent earnings call.
Yet, both Amazon Prime and Fresh managed to bury companies in the dot-com era. The economics of fulfillment have improved, but Amazon's efficiency is still basically flying in the face of the common sense instilled by dot-com busts like Webvan.
Amazon's Stock Price

The whole "we don't care about our stock price" line is pretty common among tech companies, but most of them actually (especially in the recent case of Facebook's executives) monitor it very closely.
That's possibly true about Bezos, but given his tendency to drastically weaken the company's bottom line in favor of growth for the company, it's all the more likely that Bezos is definitively ignoring the short-term whims of shareholders in favor of continuing to grow the company.
Amazon, like most other companies, can't do this forever and will have to answer to shareholders eventually. But given the recent rise in stock price, it looks like investors are giving Amazon a pass — at least for the time being.
Letting People in on His Grand Schemes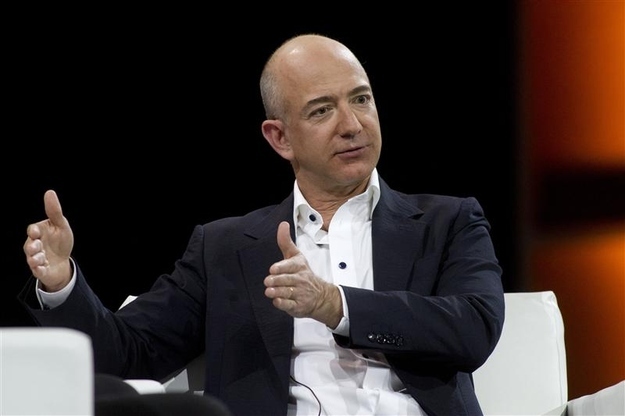 This summer, Bezos is spending his time working with Amazon's hardware design division, Lab126, according to a report by Bloomberg. It could be for new Kindles, or it could be for something totally different, like the fabled Amazon phone that's been reported by some media outlets.
And even to this day it's not entirely clear what the mission of the company's Kindle tablets are — whether it's to get people to consume more Amazon Prime content or to make money off them as a hardware business (though given the prices and Amazon's continuing slim margins, it's probably more like the former).
Bezos hasn't often been up-front about his grand plans for any of these projects — or about other initiatives like grocery delivery — but given the crazy run the stock has had, that might be a good thing for investors.