It was the first week of December, and 130 people had renounced takeout and Netflix marathons in search of the transcendental. Invitations for the event, held at a bar and event space in downtown Manhattan, promised mortal pleasures: food, drink, and music. But the ambiance — that was divine.
Around me, men and women scribbled on notecards at the bar; we'd each been given one and were instructed to write a short wish for a stranger. The letters would be scrambled and mailed out to us in a few weeks, delivered like a call from the universe. Most of us were white and under 35. Two were pilates teachers. I met a ceramicist and a speech therapist, but even she was dressed like a formidable Scandinavian architect.
Each had paid at least $108 to attend Trybe x Winter Shabbat, a Shabbat dinner with a millennial twist. Trybe, founded in 2016, aims to draw on ancient Jewish wisdom to create new and highly Instagrammable spiritual communities. In practice, that means a lot of dinner parties, periodically in New York and almost weekly in Los Angeles, where Trybe launched and Chaya Bindell, its founder, lives.
We — men still in their Wall Street–issue suits, women in velvet jumpsuits, and me — removed our shoes and settled onto pillows strewn around long, low tables. No floral arrangements, just branches, leaves, and expensive, milky-white candles. The handwoven mats beneath us were commissioned in the Atlas Mountains, we were told. But I was fixated on the little pamphlet next to each plate, tied with an individual piece of twine. The menu read like a Gwyneth Paltrow cheat day: honey-roasted kabocha squash dolloped with ricotta, cauliflower rice, batata harra potatoes, braised short ribs, and persimmons with whipped cream.
In cities like New York, Los Angeles, and Miami, a new generation of Jewish millennials who get their meals from Sakara Life and and their aesthetic tastes from the Coveteur are on a quest for spiritual fulfillment. On the Upper West Side, the cult-ish congregation Romemu hosts "Shabbatasana yoga and meditation" before formal services, which include contemplation and ecstatic dance. Om Shalom Yoga, a class that fuses vinyasa movements, Jewish text, and electronica-inflected chants, draws several dozen practitioners in Los Angeles each month.
Trybe, founded in 2016, aims to draw on ancient Jewish wisdom to create new and highly Instagrammable spiritual communities.

Over the summer, the Big Quiet, a pop-up supplier of what it calls "massive meditations for modern people," and Sweetgreen cobranded a Friday feast, billed as "an evening of ritual and community inspired by the traditions of Shabbat." It was held at "a secret raw space in Chinatown," where attendees met to "toast with our friends, fill up on fresh Sweetgreen food, and vibe to performances." In 2016, Danya Shults launched Arq, a brand and platform that aims to do for the Jew-ish what Food52 did for home cooks — give them an online editorial destination and community that happens to sell stuff. And nationwide, both Jews and non-Jews have found salvation in "Technology Shabbats," a practice named and observed for years by filmmaker Tiffany Shlain, that is what it sounds like: 25 hours with no screens. Even Vogue has pitched its readers on Jewish ritual, publishing an article in March titled "How to Host a Shabbat Dinner and Why You Should—Even if You Aren't Celebrating."
Although the proportion of Americans who affiliate with no religion continues to rise (at least 34 percent of millennials now report they have no religion), some have found bliss in ancient Jewish practices, minus the compulsory bit. It's true that Jewish institutions have always tried to appeal to less-observant Jews; outreach is not new. But initiatives like Trybe aren't meant to promote observance.
Instead, they use Jewish ideas to respond to modern, universal questions: How do we find purpose? What do we want from our communities? What's real? Revived in an era of wellness retreats and digital detoxes, ancient Jewish rituals like Shabbat and Rosh Chodesh celebrations have found a sudden resonance unattached from the strictures of the tradition that invented them. Whether the rabbis like it or not, they've been Goop-ed.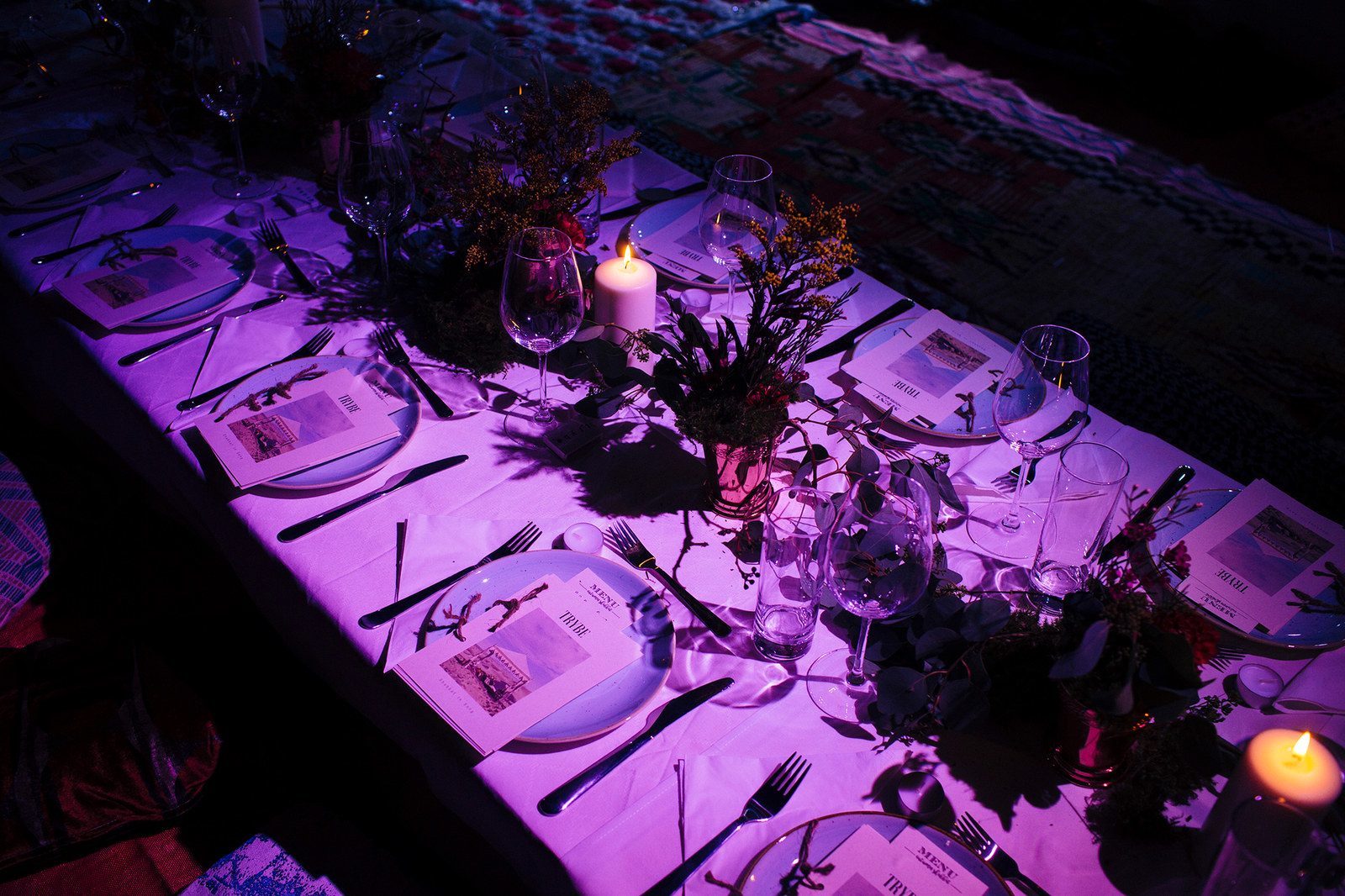 Chaya Bindell, 39, isn't unaffiliated, although she has come to feel that the word "religious" carries too much baggage to be helpful.
The daughter of post-Woodstock hippies turned Hasidic Jews, Bindell grew up in upstate New York in the kind of Orthodox household that kept two sets of dishes to adhere to the laws of kashrut and never flipped an electric switch on Shabbat. She is one of nine, a brood she calls her first tribe. "It was a beautiful, wholesome childhood," she said when we met in November at Buvette, a restaurant in Manhattan's SoHo neighborhood. "These are communities that hold you from birth until death."
But the price of acceptance is adherence. At 22, Bindell married a man she did not know well. Both were raised in Chabad, the Hasidic movement famed for its determined outreach to secular Jews, and the couple moved to Jerusalem to open their own Chabad house. "It was not the sweet picture," she said. She had a child and then decided she needed to leave. "It was the first time I was faced with the darkness of that world," she said. Rabbis and friends pressed her to remain with her husband, whatever his misdeeds. "I understand it better now, because there's this sense that it takes control to protect this precious existence. You can't let people step outside the line." Within a few years, she filed for divorce.
Whether the rabbis like it or not, they've been Goop-ed.

Now Bindell isn't sure what she'd even call God. She uses words like "creative force" and "universe," but she still honors the ineffable, whatever it is. And in an echo of Chabad, which has spread its message worldwide, she wants the masses to feel it, too. Bindell, who now lives with her daughter in Venice, California, isn't Hasidic anymore, but she appreciates the void that immersive, communal practice once filled.
In the earliest days of SoulCycle, media outlets commissioned pieces on the new fitness phenomenon — the cult, the candlelit studios, the women who wept like they'd been saved, the men who said the class made them feel high. The Lubavitcher Rebbe, who led the Chabad-Lubavitch movement until his death in 1994, wrote that a Hasid is someone who "knows what he lacks and he is concerned and takes pains to fill that void." One hundred thirty people didn't pay over $100 for better quads. They came to feel, to want, to turn toward the universe. Ayeka, God said to Adam in the Garden. Where are you?
"At the end of the day, we go home to our little urban apartments alone, and we're lonely even if we have all these friends or all these followers. We want true connection." Jewish rituals have been "the net that's held us, that's let us not only survive but thrive as a people. We all want that," she said. "We crave our tribe."
Which is why Bindell, who spent the previous two years at a grant-funded initiative with a Jewish nonprofit organization, created Trybe with cofounder Josh Eichenbaum (who is also her romantic partner) in 2016. It funds its events through ticket sales, donations, and modest grants from Jewish institutions, none greater than $5,000. "I wanted to find those things that show up in our culture — dance, coming of age, familial relationships, and prayer, wherever that fits in, whatever that means — and use them to grapple with the mysteries of our modern lives," Bindell said. "Can they help us understand what's meaningful? Can they give us tools to organize socially in meaningful ways? I think so. But we can't just accept how it's always been done. We have to own it."
Bindell's deconversion tracks with other Jewish Americans' renunciations. In research that has been a source of tsuris for anxious Jewish boomers since it was released in 2013, the Pew Center reported that 32% of millennials who identify as Jews consider themselves secular or cultural Jews, compared to 19% of their parents and 7% of their grandparents. Just three in 10 Jews are members of a Jewish congregation. When prompted to explain what it means to be Jewish in America now, almost 70% of respondents said it means leading an ethical life, compared to just 19% who said it means observing religious law. And this aligns with a larger shift in attitudes, beyond Judaism. Last month, a report from the Public Religion Research Institute (PRRI) found that 18% of Americans feel "spiritual, but not religious." Maybe they believe in a higher power. Maybe they have an altar in their bedroom. But whatever their om, the PRRI research is conclusive: Spiritual people are more satisfied with their lives.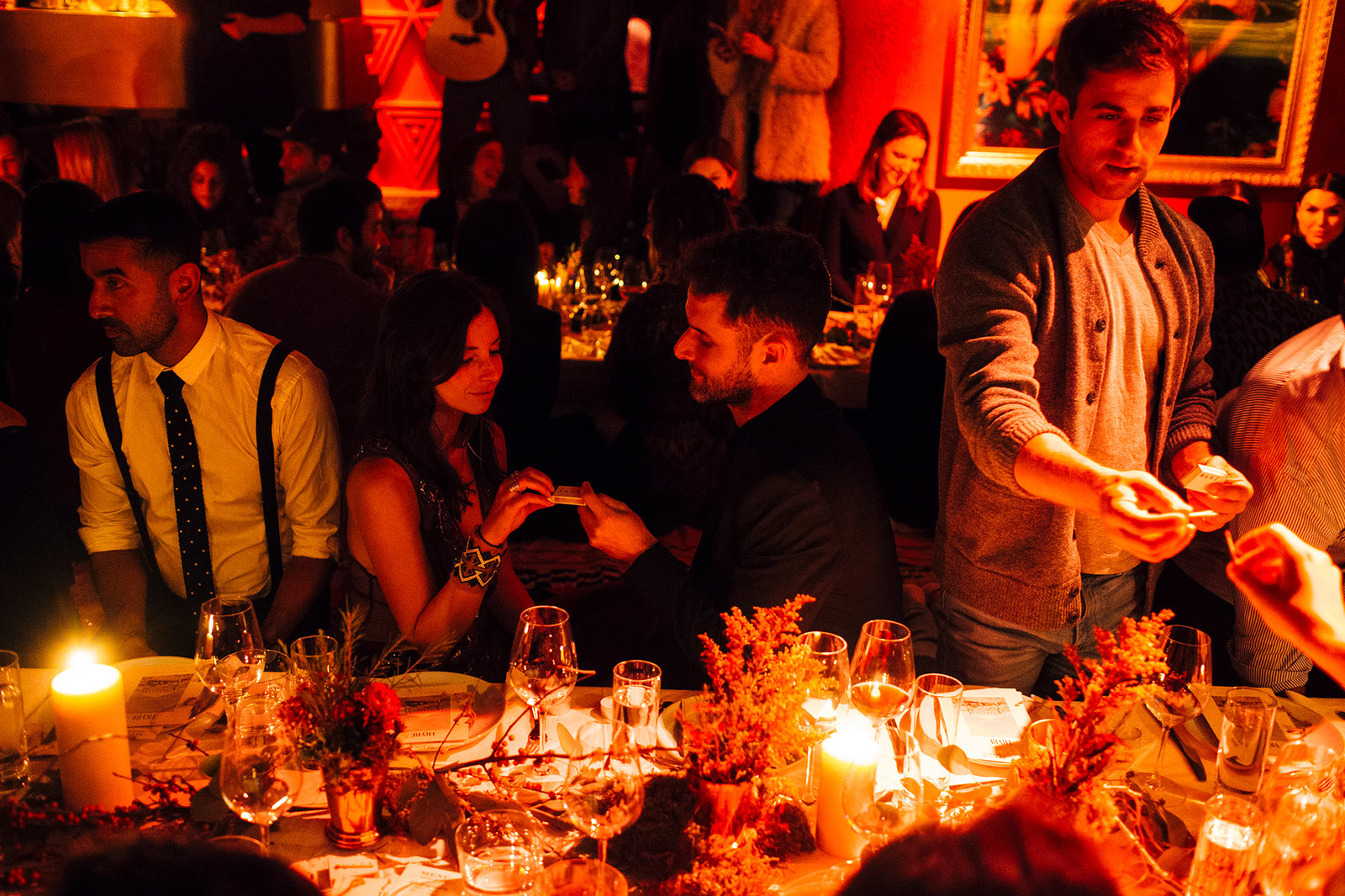 At Trybe x Winter Shabbat, it was time for the service. To begin, each of us lit our seatmate's tea light and offered an intention for the week. (Mine was "heart.")
Once we were all incandescent, someone recited the kiddush over the wine, translating it for those who did not, as I did, attend 13 years of Jewish day school. The room hushed like he'd chanted a spell. ("We're the exceptions," Bindell said later, explaining that Trybe events are the first "full-on Jewish experience" most attendees have had since their bar and bat mitzvahs — or at all. Several are not Jewish.) Next, Axel Mansoor, a musician who'd flown in from Los Angeles, strummed the most elegiac and beautiful version of "Shalom Aleichem" I'd ever heard, and a woman across from me in leather pants teared up. A brief pause for a mindfulness exercise and several covert Instagrams later, waiters distributed the same lacquered challah rolls I used to eat in summer camp. Somehow, it was almost 10 p.m.
But we couldn't eat until we'd had a moment of communal prayer, Trybe style. "It's hard to find those ancient ones we all know, so we found a modern one," said Bindell. In our pamphlets, Leonard Cohen's "Hallelujah" was printed like a liturgical poem. No one seems to miss the stanza in which Cohen tiptoes around desecration: "You say I took the name in vain / I don't even know the name / But if I did, well really, what's it to you?"
"Real Shabbat vibes," someone whisper-shouted. And for a second, before I overheard a woman near me try to convince her friend she needed to become a SoHo house member, I felt them.
Sarah Waxman is the founder of At The Well, an online resource that helps women plan new moon celebrations, which Jewish women have celebrated since at least the 1500s. Waxman has never been to a Trybe event, but she and Arq did cohost a lunar retreat in Brooklyn in March, which treated women to sun salutation sequences, a tie-dye activity, and tarot readings. "Wellness is a billion-dollar business, and there's not one brand that's rooted in real Jewish wisdom," she said when I reached her by phone last month.
A brief pause for a mindfulness exercise and several covert Instagrams later, waiters distributed the same lacquered challah rolls I used to eat in summer camp.

At The Well is her way to fill that particular void in the market. Waxman estimates 60% of her Well Circle members consider themselves "just Jewish," interested not in traditional observance, but in how At The Well combines Jewish ritual with mental health awareness and the search for spiritual purpose. "We reach a population that is outside the traditional space, and we're excited to be there," she said. "We facilitate people returning to themselves."
At the end of September, Trybe held a Yom Kippur event at the Assemblage NoMad, a coworking space in Manhattan that offers "cultural programming around the trinity of mind, body and spirit." Around the world, Jews mark Yom Kippur with fast, prayer, and repentance for the sins they have committed; it is the holiest day of the Jewish calendar. But Trybe didn't want to stress atonement. Instead, it promised hours of "spiritual restoration and communal vibes followed by a superfoods menu." Bindell recounted how one participant thanked her for the tonics, the elixirs, the emphasis on renewal. "'For the first time,' he said, 'Yom Kippur came alive.'"
I think of all the talmudic disputes I had to memorize in school, how the scholars were terrified of just this — that Jews would give up their divine spark for temporal, vain temptations. Jews love boundaries so much that there's an entire class of rabbinic prohibitions that exists just to ensure that observant Jews never even approach an improper action. It's called a syag: a "fence" around the law. To traditionalists, organizations like Trybe and its wellness-minded peers don't just cross a line. They shred it, mix it with Moon Juice Brain Dust, funnel it into a Vitamix, and drink it like a smoothie.
But Bindell has received more pushback from Conservative and Reform Jews, who otherwise tend to be more experimental, than from the Orthodox. At a summit on the Jewish future in America that she attended just before Trybe launched, Bindell pitched donors on an upscale Shabbat dinner series to float their interest. "They were horrified," she said. "They wanted me to take millennials to bars or museums to show them, like, I don't know? Jews can drink? Jews can like art? They were startled and put off by the concept that Jewish ritual could be cool." But she's not concerned. "If you can see past the way it's always been done and let this generation create in their own model, there will be a response," she said.
Some more mainstream Jewish institutions have slowly warmed to the idea of spiritual detox sessions. OneTable, an organization founded in 2014 that subsidizes Shabbat meals for people in their 20s and 30s nationwide, sponsored a Shabbat spin class in D.C. It sold out. "People feel embodied as Jewish individuals with intentional exercise," said Al Rosenberg, who leads communications at OneTable. She plans to host another class in New York. Earlier this fall, OneTable published its "Beyond Scale" report, announcing it had reached more than 55,000 participants. Sixty-two percent of its guests and hosts were new to Shabbat when they tried it.
The dinners are a fine introduction, but Rabbi Amichai Lau-Lavie, 48, offers a more immersive experience than a meal can provide. The founder of Lab/Shul, an experimental congregation that has replaced traditional services with exuberant performance, he is the descendent of 37 Orthodox Jewish rabbis, and I bet the first in that esteemed line to lead services in drag.
"Just in the past few months, I can think of dozens of people who are not Jewish who came to me, interested in Jewish technologies for wellness," said Lau-Lavie. "These are people who are aware that underneath the veneer of an austere and exclusive Judaism, there is an egalitarian set of practices that speak to the human soul."
But is it good, this turn toward woo-woo wellness? Is "Shabbat shalom" the new "namaste"?
"May that be our biggest problem" he said, laughing. But then, in seriousness: "It will be good for some Jews. Is it good for Judaism? Perhaps. Listen, some people will feel fine with lulavs in pagan spaces, and some will not."
Is "Shabbat shalom" the new "namaste"?
In his famed treatise on the Sabbath, theologian Rabbi Abraham Joshua Heschel said that because the "soul cannot celebrate [the Sabbath] alone," the body must "be invited to partake" in its exaltation. At the time, in 1951, the directive was a revelation. Heschel, an activist in the anti-war and civil rights movements who drew criticism from more traditional rabbis, believed that the Sabbath was not a date "but an atmosphere." He consecrated not its deeds, but its hours; "a palace in time." In its era, his was a brilliant reinterpretation. Now, it's essential. To step out of our routines, to wean ourselves off the social media dopamine drip, for just a few hours or maybe 25 — it's a means of survival.
Most Jewish millennials don't observe the laws of Shabbat, but the respite Heschel described retains its pull. A break. It's not just that religious rituals promote togetherness in a moment of historic loneliness. It's not just that they force us off our devices. (Trybe doesn't even try.) It's that these practices have been choreographed for centuries, full of instructions to keep us on a beat. That's what the three breaths we inhale at Trybe are for. That's what the ha'motzi blessing does. It's 2017, and we race through our lives like there's a prize at the finish line. Without ritual, what can give the track shape?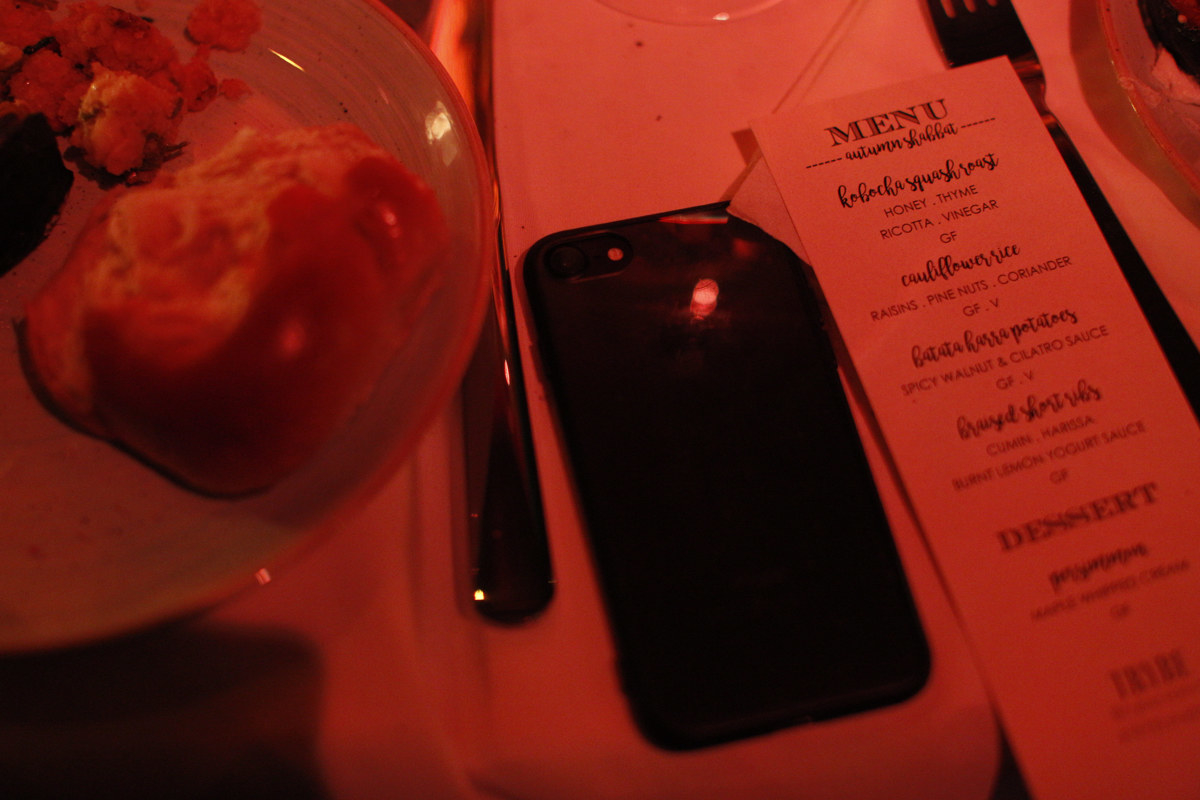 It's been just 18 months since Trybe was founded, but Bindell is not content; she is an intention setter. "When you are raised in Chabad," she said, "you know a worldwide phenomenon is possible," she said.

I mentioned that the Wing, an all-women social and coworking club, announced $32 million in Series B funds last month.
"Because our collaborators are so entrepreneurial, people are like, 'You should meet this [venture capitalist]! Let us invest!'" Bindell said. " I think now that we've been around for 18 months, we're established, we've proven that we can sell out, and we never don't have a waitlist, so it may be time to explore that, because we want to scale the brand."
The brand being Judaism.
At Buvette, as we stood up to leave, two women at the next table leaned over. They couldn't help but overhear.
"Well, first, I love your dress," one told Bindell. "Second, we're both Jewish. Third, I'm like, what is this?"
Bindell gave her the spiel. She explained what Trybe is, who it serves, how desperate we all are for connection.
"But I still don't understand what happens," the woman said. "Is it, like, Shabbat parties?"
We had just spent 65 minutes in rapturous conversation — the Jewish future, loneliness, guilt, Chabad, millenia in peril! Gazillions of VC dollars at stake!
Bindell froze for an instant, but then she smiled. "You'll have to come and see."
It's a famed talmudic setup, the kind that pushed men into reverential discussion for centuries. Ta shema, the rabbis' invitation to break an issue wide open; it means "come and learn."
"I love that!" the woman said. She reached for her iPhone. "I'm following you on Instagram." ●
Mattie Kahn is a writer at ELLE.com. She is the descendent of generations of rabbinic scholars, including the ShaCh and the Levush.

CORRECTION
Tiffany Shlain's last name was misspelled in a previous version of this article.