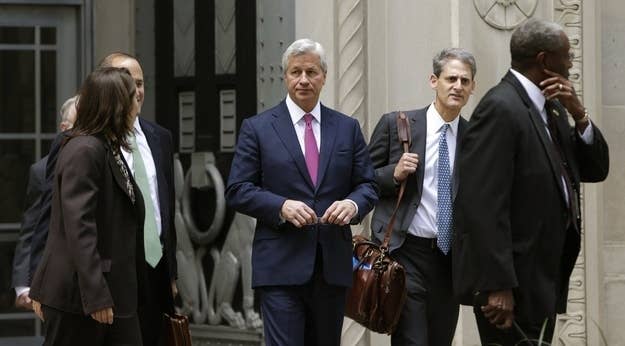 JPMorgan is about to pay one of the largest fines in corporate history.
According to reports, the Justice Department and the bank, America's largest by assets, have come to a preliminary agreement to pay $13 billion to settle civil charges from the Federal Housing Finance Agency, the New York State Attorney General, and the Justice Department over the bank's bundling of mortgages into securities that were then sold to investors. The settlement could come later this week.
The suits from the FHFA, which oversees Fannie Mae and Freddie Mac, New York state, and the planned civil litigation from the Justice Department that will be wrapped up in this settlement allege that JPMorgan, Washington Mutual and Bear Stearns did not properly disclose the quality of the underlying mortgages that were packaged into the securities leading to massive investor losses.
The Wall Street Journal reported that $4 billion would go to settle the FHFA's lawsuit, $4 billion would go to affected homeowners, and that JPMorgan would pay the remaining $5 billion in penalties.
JPMorgan purchased Bear Stearns, the investment bank, at the height of the financial crisis in 2008, and bought Washington Mutual's banking operations, once one of the largest residential lenders in the country, out of receivership, later that year. Much of the bank's legal headaches that will partially be resolved in the upcoming settlement stem from these two purchases.
The bank said when releasing its third quarter earnings, which included a $9 billion charge for litigation costs, that 80% of investor losses on mortgage backed securities came from Bear and Washington Mutual.
JPMorgan and Bear Stearns
JPMorgan acquired Bear Stearns in March 2008, when it was one of five independent large investment banks, for a measly $1.5 billion, or $10 a share (just a week earlier it bad been over $60), and with financing help from the Federal Reserve that would protect the bank from up to $30 billion in losses from Bear Stearns' bad mortgage-backed securities portfolio.
While the deal was largely arranged by the Treasury and Federal Reserve, it wasn't a charity operation for JPMorgan. They acquired Bear's large prime brokerage business — essentially services and trading for hedge funds and large investors — as well as its energy trading business. In JPMorgan's 2008 annual letter, chairman and CEO Jamie Dimon said that while the Bear acquisition lead to losses in 2008, Bear still "has added significantly to our franchise...it completed our franchise in two
areas where we were weak, Prime Brokerage and Commodities" and "we expect the businesses we acquired to add approximately $1 billion of annual earnings to the company."
But that's where a significant portion of JPMorgan's legal headaches started. Investigative reporter Terri Buhl wrote in The Atlantic in 2011 that a lawsuit by a bond insurer, Ambac, who suffered massive losses thanks to insuring some of Bear's mortgage-backed securities, accused Bear executives of "cheating and defrauding investors through the mortgage securities they created and sold while at Bear."
Buhl also reported that whistleblowers from a unit of Bear Stearns that serviced mortgages "admitted they were sometimes told to falsify loan-level performance data provided to the ratings agencies who blessed Bear's billion-dollar deals" and that, by 2007, "80 percent of the loans Bear Stearns had insured by Ambac had already missed a payment" meaning they wouldn't have been eligible to be packed and sold into a security. Many of these accusations would form the basis of the New York State Attorney General's 2012 suit against JPMorgan.
Last year, Dimon said that the Bear Stearns purchase was "a favor" that JPMorgan was "asked to do it and we did it at great risk to ourselves." He said "knowing what I know today, if they called me to do something again like that, I couldn't do it."
JPMorgan and Washington Mutual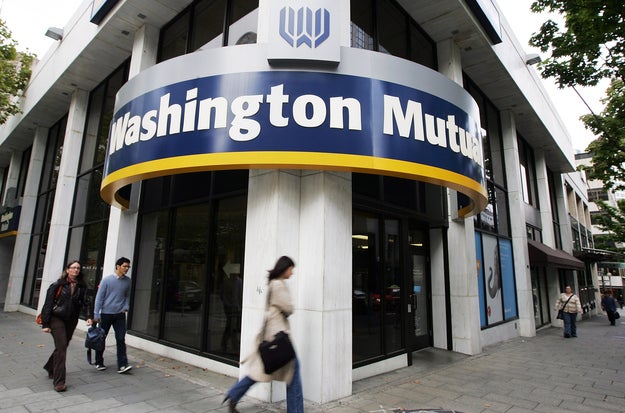 On Sept. 25, 2008, Washington Mutual was seized by the Office of Thrift Supervision in the largest bank failure in American history. The Washington state bank was one of the biggest players in subprime mortgage lending, America's largest savings-and-loans, and once the largest mortgage originator in the country. JPMorgan acquired WaMu's banking assets overnight for only $1.9 billion despite the bank having over $300 billion in assets.
Like with Bear Stearns, the WaMu purchase was sold as a sensible business move more the bank. JPMorgan's retail presence grew overnight as it acquired WaMu's 2,200 bank branches, 5,000 ATMs, and 12.6 million checking accounts, while avoiding $14 billion of the bank's almost certainly worthless debt.
In his 2008 annual letter, Dimon said that the purchase "expands our retail franchise into fast-growing new markets," especially in the West Coast where WaMu had its largest presence, and could add up to $500 million to future earnings. "We are confident that it will add enormous value to JPMorgan Chase in the future," he wrote.
The Federal Housing Finance Agency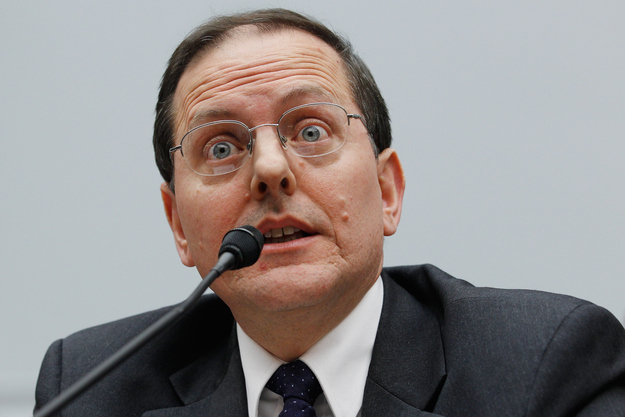 The Federal Housing Finance Agency (FHFA) oversees Fannie Mae and Freddie Mac, the two government-sponsored enterprises which guarantee a huge portion of home mortgages. The government took them into conservatorship in 2008 and put them under the control of the newly-created FHFA. The FHFA's director, Ed DeMarco, sued JPMorgan and 16 other banks in September 2011 for "violations of
federal securities laws and common law in the sale of residential private-label mortgage-backed securities" to Fannie and Freddie, which bought around $200 billion worth of highly rated slices of MBS. While several other banks have reached settlements with the FHFA, JPMorgan was still in negotiations before its reported $4 billion deal.
The FHFA's complaint in its JPMorgan suit alleged wrongdoing in the sale of $33 billion worth of highly-rated slices of mortgage-backed securities from Bear Stearns, Washington Mutual, and JPMorgan itself from 2005 to 2007. The suit said the three banks had "falsely represented that the underlying mortgage loans complied with certain underwriting guidelines and standards, including representations that significantly overstated the ability of the borrowers to repay their mortgage loans" leading to huge losses for Fannie and Freddie when the securities were unable to make good on their claims. Four billion dollars of the upcoming settlement will be devoted to settling this claim.
Three other banks have settled with the FHFA: UBS paid $885 million, while Citi and General Electric both settled without disclosing how much they paid.
The New York State Attorney General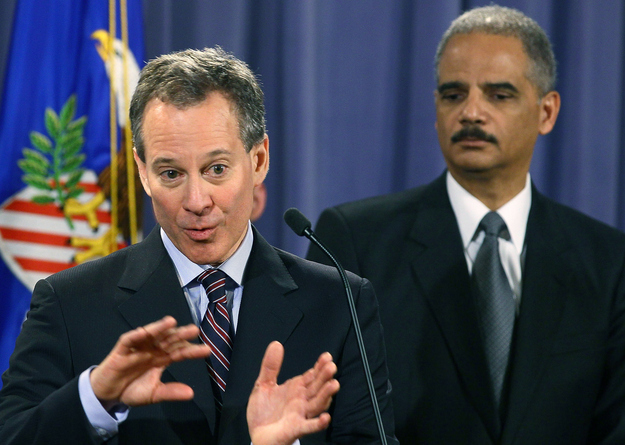 Eric Schneiderman, the attorney general of New York state and the co-chair of an interagency and interstate task force on mortgage security fraud, filed one of the lawsuits that will reportedly be settled in JPMorgan's $13 billion payment.
His suit, filed in October of last year, focused on alleged fraud in Bear Stearns' packing and selling of mortgages into securities. Schneiderman alleged that Bear had "systematically failed to fully evaluate the loans, largely ignored the defects that their limited review did uncover, and kept investors in the dark about both the inadequacy of their review procedures and the defects in the underlying loans." According to Schneiderman, they basically failed to do due diligence on the securities they sold and then failed to notify investors when they did discover defects in the loans they packaged.
The Schneiderman suit, filed in New York State court, said that investors had lost $22.5 billion on $87 billion worth of MBS.
Much of the most damning details, however, came from the earlier suits from mortgage insurers against JPMorgan. The most attention-grabbing section of Schneiderman's suit was a portion where a Bear Stearns executive refers to one securitization in an email as a "SACK OF SHIT" and a "shit breather," which was originally unearthed in the 2008 Ambac suit that was unsealed in 2011.
The Justice Department
In a regulatory filing in August, JPMorgan disclosed that a U.S. Attorney in Sacramento was conducting both civil and criminal investigations related to JPMorgan's sale of residential mortgage-backed securities. In May, the bank was notified by the civil division of the U.S. Attorney that it had "preliminarily concluded that the Firm violated certain federal securities laws" in its MBS sales. The civil investigation will be reportedly settled later this week as part of the overall settlement while the criminal one will still continue.
What It Will Cost JPMorgan
Just this $13 billion settlement, notwithstanding any further criminal investigations by the Justice Department, would be more than half of the bank's $21 billion in profit that it earned in 2012. Since 2010, the bank has set aside $28 billion in reserves to pay for legal expenses, and not counting the upcoming settlement has already paid out $8 billion in settlements and judgements. This is all money that can not be invested back into the business, used to pay employees, build up capital to protect against losses or paid out to shareholders in dividends or buybacks.
In this last quarter alone, the $9.3 billion JPMorgan set aside for litigation lead to the bank's first quarterly loss since 2004 — and Jamie Dimon's first ever as head of the bank.
And it's just that that might be the biggest victim of JPMorgan's legal woes: Dimon's once-sterling reputation as the most savvy, responsible, and profitable bank manager.