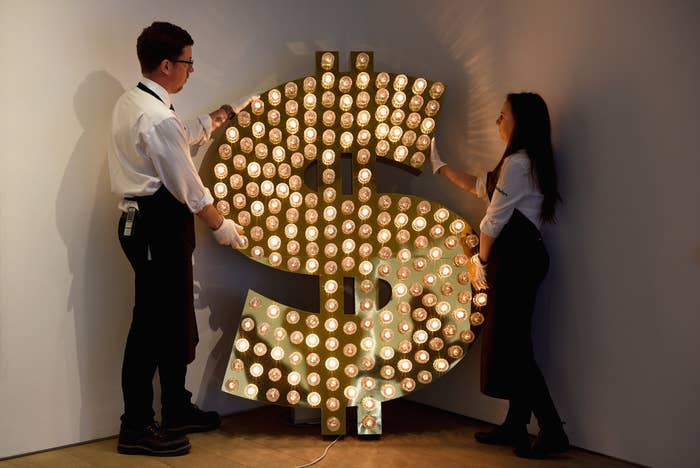 Nobody really knows if an Australian computer scientist and businessman named Craig Steven Wright is the inventor of Bitcoin, as he claimed this week. And for some people heavily invested in the Bitcoin industry, it doesn't matter.
Despite a carefully-planned rollout to three publications, Wright's evidence that he is the elusive "Satoshi Nakamoto" who created the digital currency was immediately disputed by some cryptography and Bitcoin experts on Monday. Others — including some intimately involved in Bitcoin's early days — remain convinced he's the real deal.
And some, who have poured time and money into building Bitcoin-based businesses, shrugged their shoulders and went back to work.
"I have never cared about who Satoshi is," Fred Wilson, a partner at Union Square Ventures and investor in several Bitcoin-related enterprises, told BuzzFeed News. "The work done under his name is what is important to me."

Nicolas Cary, the founder of Bitcoin market data provider blockchain.info, said he was "excited by the possibility" that its inventor could soon be identified. "But this is bigger than any one person, and so even if we can never prove who Satoshi is, it ultimately doesn't matter."
"In the same way that free speech wasn't governed by Johannes Gutenberg after he invented the printing press, Bitcoin and Blockchain will continue to develop, improve, and grow because of the community behind it now, and not because of the creator," Cary told BuzzFeed News.
Barry Silbert, an investor who runs Digital Currency Group, a Bitcoin firm, said the fact that Bitcoin veteran Gavin Andresen was vouching for Wright was good enough for him.
"Ultimately Gavin has the historical personal relationship with Craig/Satoshi," Silbert told BuzzFeed News. "He has the technical experience, and if Gavin says it's him, who am I to doubt?"
What could be more significant for the Bitcoin industry, some said, is the unique power its inventor could have in shaping the market for the digital currency. Whoever it was who did the mathematical heavy lifting to develop the protocol and explain the system, going by the Satoshi Nakamoto alias, is believed to be sitting on hundreds of millions of dollars worth of Bitcoin.
If that stake was dumped onto the market, it could crash the value of the currency, and imply that its inventor believes it's time to cash out — neither of which would be good news for the industry.
Jon Matonis, founding director of the Bitcoin Foundation, was given early access to Mr. Wright's evidence that he is the real Satoshi Nakamoto, and came away convinced — and hopeful that Wright will be holding onto the vast chunk of Bitcoins he theoretically owns.
"Bitcoin will continue to keep the monetary revolution peaceful," he wrote in a blog post on Monday. "Coins in large volume will not be dropped onto the market."