Wall Street Faces An Unfriendly New Senate
Changes on the banking committee take out Larry Summers. "It's a milestone," says a Congressional staffer.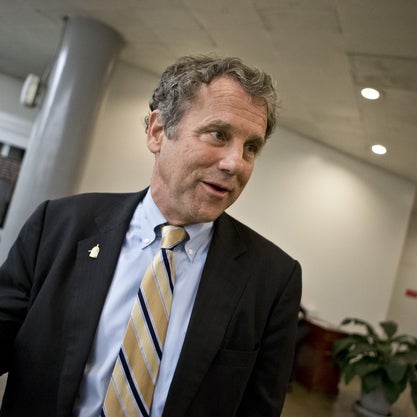 Wall Street, which has typically counted on the United States Senate to moderate public anger, found itself reckoning Monday with a new reality: A key Senate panel stacked with liberals immune to its blandishments.
Larry Summers, a former top aide to Clinton and Obama who defended large financial institutions in the first years of the Obama Administration from lawmakers who would have seen them broken up, withdrew his bid to lead the Federal Reserve Sunday after failing to win over senators Sherrod Brown, Jeff Merkley, and Elizabeth Warren.
"Will this be the exception to the rule or the first of many time that they will put a grenade in front of what the president wants to do?" one Washington, D.C.-based financial services executive said.
"If only one of those three are on the Banking Committee, Summers probably gets through committee easily," said Tony Fratto, a former Bush Treasury official and partner at Hamilton Place Strategies.
Summers' withdrawal left women's groups — who have battled him for years — claiming victory, but it also marked the rise of a kind of anti-bank lobby.
One of its leading figures is Jeff Connaughton, the former chief of staff to Delaware senator Ted Kaufman and a vocal critic of the administration and big banks.
"This is the first time because those Democratic senators were using their leverage," he said.
When Kaufman and Connaughton were in Washington, Kaufman along with Senator Sherrod Brown of Ohio proposed an amendment to Dodd-Frank which would have placed a size limit on the biggest banks. After the Obama administration lobbied against the amendment — with Summers personally going to Kaufman — it failed 61 to 33.
"Summers personally came to the Hill and said 'Oh no, if we break up the big banks it will make things worse," Connaughton said. "That put the steel in Brown's back and without a doubt is a critical catalyst to all of this."
Then, Brown and Kaufman didn't want to risk the failure of the entire Dodd-Frank bill, like some of their colleagues had over health care reform, Connaughton said.
The liberals "had no leverage, Dodd-Frank got passed, giving the White House and the Larry Summers of the world exactly what they wanted," he said.
The difference this time is that liberal Democrats in the Senate didn't put any other progressive legislative goals at risk by turning down Summers. And instead, they made an example of him. Summers has long been criticized by progressive Democrats both for his record as an advocate for deregulation of the financial sector during the Clinton Administration and what many on the Hill saw as a too bank-friendly approach to regulation and policy during his time in the Obama administration as head of the National Economic Council.
"If you think that repealing Glass-Steagall was a mistake… and you think that derivatives are still a problem, well Larry was the guy behind all of that," Kaufman told BuzzFeed.
Brown, who circulated a letter among Democratic senators in support of Janet Yellen, the current vice-chair of the Fed, has proposed another aggressive piece of financial legislation with Louisiana Republican David Vitter which would vastly increase the amount of stock or equity large banks would have relative to debt.
But it wasn't a left-right coalition that felled Summers, but instead a critical mass of Senate Democrats on the most important committee for the banking industry who are, at the very least, highly skeptical of the policy goals of the largest banks if not downright hostile: Brown, Merkley, Warren, Tester, and according to the Huffington Post, Heidi Heitkamp, the North Dakota Democrat.
Its ramifications remain unclear. Fratto, whose clients include banks, cautioned that Summers rejection might not be the sign a unified anti-Wall Street front in the Senate.
"I don't think it's an anti big-bank wave that caused this to happen, just the fact that that these three anti-bank people are on the committee," he said.
But politics can turn fast, and the view from the Hill was that Summers' failure could mark a turning point.
"I don't think you've ever seen Democrats stop something that Obama wanted to do…it's somewhat of a milestone," one congressional staffer told BuzzFeed, "Sherrod Brown got a win."