Twitter CEO Puts On A Brave Face For NYU Students
A Wall Street Journal article just raised questions about Dick Costolo's leadership choices. But speaking to a business school audience, he had nothing but praise for his finance chief, Anthony Noto, and head of revenue, Adam Bain.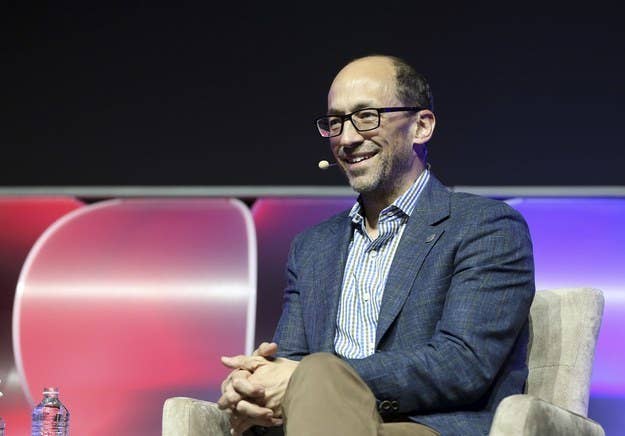 Friday was a complicated anniversary for Dick Costolo. One year to the day after the Twitter CEO took his company public in a triumphant IPO, a tough Wall Street Journal article took him to task, questioning his vision for the company and quoting a big investor as saying he and others were "losing confidence" in his leadership.
Luckily, Costolo had a friendly audience to share the day with: a room full of chirpy New York University students, happy to have the tech luminary as a special guest speaker in one of their business classes.
While Costolo didn't address the Journal story directly, he reiterated his vision for building a better Twitter for new users, and addressed the challenges of managing a company whose volatile stock price garners a lot of attention inside and outside the company.
"You're trying to keep everyone internally focused on these long-term objectives," Costolo said, "yet the marketplace and therefore the media is really focused" on the quarterly results. "That's something you really have to spend time on and focus on."
But Costolo said he doesn't tell employees to ignore the stock price. "I've never said that, because I thought it was stupid — of course they're going to look at the stock price. They came to the company four years ago, and got all these options that are finally now worth something, that they might be able to buy a house with it. That's like saying, 'Don't ever look at your bank account, don't worry, there's something in there probably, but don't look at it.' Of course they're going to look at it."
The challenge, he said in a business school class taught by Greg Coleman, who is BuzzFeed's President and an NYU adjunct professor, is convincing employees that the company's direction and plans will lead to better results. "What I've tried to do is remind [employees] that if we focus on these long-term goals, priorities, and objectives and work towards them and achieve them, we all believe that doing those will result in great things for the business and that's how we have to think on a regular basis."
The Journal story included questions about Costolo's choices in executive hires and reshuffles, including a series of senior management changes. At NYU on Friday, he made a point to single out three senior executives for praise.
One of them was Adam Bain, the company's head of revenue, who has overseen a more than doubling in revenue in the last year. Costolo said Bain, a former executive at Rupert Murdoch's News Corporation, was a "world-class leader" blessed with foresight that lets him "scale ahead of demand" when it comes to building organizations.
He also praised Anthony Noto, the former Goldman Sachs banker who helped take Twitter public and has since joined the company as its chief financial officer. As Twitter struggles to explain itself to Wall Street, Noto has taken on a bigger, more visible role, and took most of the questions on the company's most recent earnings call.
Costolo called Noto "really world class" and "one of the most ethical people I've ever had the chance to work with." He told a story about how Noto, at the beginning of meetings with potential investors before the company went public, would read out a required disclaimer and then leave the room so Twitter executives could talk with the fund managers directly. Noto did this, Costolo said, "and did not make jokes about it, would never apologize for it ... he got in, read the statement, and said, 'Thank you very much.'" Costolo said this was a "great testament to how totally ethical he is."
In a year of turbulence in Twitter's top ranks, both Noto and Bain have emerged as two of Costolo's most trusted and admired lieutenants, the former a prized recent hire and the latter a more experienced company hand. Both could easily be seen as potential future CEOs, given their roles in taking the company public and managing its growth as a business.
Costolo also praised Twitter's general counsel Vijaya Gadde, saying that she was "immensely courageous and really stoic in the face of hard decisions," like deciding how to treat posts showing the execution of American journalist James Foley.
Additional reporting by Matthew Lynley