Twitter Names Former Goldman Banker Anthony Noto As CFO
Noto was the banker in charge of taking the company public in November and left Goldman Sachs in May. He will get a stock grant worth about $64 million with an option to buy $21 million more.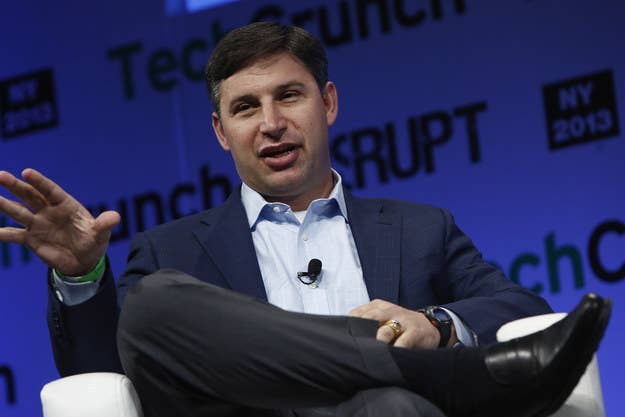 The man who first took Twitter to Wall Street is now in charge of its finances. Anthony Noto, who was the co-head of technology, media, and telecom banking business and was the lead banker on Twitter's November IPO will take over as the chief financial officer of the company, Noto and the company said this morning. Noto's predecessor, Mike Gupta, will become a senior vice president for strategic investments within a month.
This is just the latest executive shakeup for the company, which has only been public for nearly eight months — Ali Rowghani stepped down from his chief operating officer job in June.
Noto, 46, ended his 13-year banking career in May to join the technology-focused hedge fund Coatue Management. A person familiar with the matter said that Noto had not started working at Coatue and left with the support of the firm. Noto tweeted, "Thank you to Philippe & Thomas at Coatue for your support in making a once in a lifetime opportunity at Twitter possible." A Coatue spokesperson declined to comment.
Noto started at Goldman as an equity analyst focused on technology companies and became one of the most prominent analysts in the first tech boom in the late 1990s and early 2000s. After becoming a partner in 2004, he left for a stint as chief financial officer of the National Football League in 2008, coming back to Goldman as a banker in 2010.
Twitter said that Noto will be paid $250,000 and will receive 1.5 million restricted shares and an option to buy 500,000 more, according to a regulatory filing. At today's price, the stock grant would be worth $63.7 million with the option to buy just over $21 million.
As chief financial officer, Noto will be the company's chief emissary to his former colleagues on Wall Street. After a big run-up following its IPO, Twitter's stock price has stagnated and settled at just above $42, near the price it reached on its first day of trading, amid concerns about it user growth.
This piece has been updated with details on Noto's employment arrangements with Coatue.