Treasury Announces Series Of Sales To Further Exit Bank Bailout Program
The sales would add to the Treasury's profit in running TARP, the massive bank bailout program.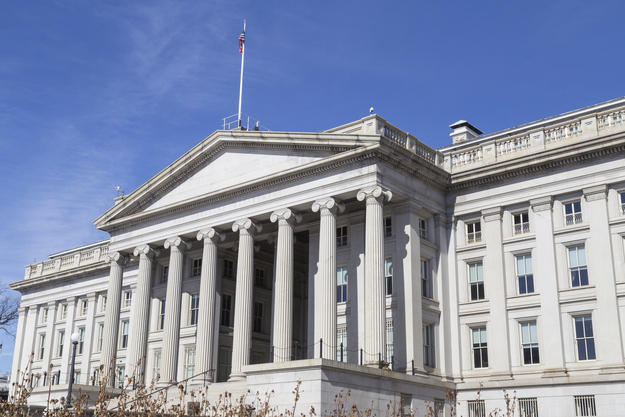 Treasury announced today that it would sell its remaining preferred stock and debt of five smaller banks that were recipients of funding from its bank bailout program, the Troubled Asset Relief Program. Ally Bank, which is 37% owned by Treasury also announced this morning that it will hold an IPO in order to further reduce the taxpayer ownership of the bank.
The five banks are Community First, Freeport Bancshares, Great River Holding Company, Marine Bank & Trust Company, and Patriot Bancshares.
The Ally IPO will unload 95 million shares of the 177.3 million Treasury currently owns, and the shares' price range is between $25 and $28. Ally will trade on the New York Stock Exchange with the ticker ALLY. The bank got a $17.2 billion investment from Treasury during the financial crisis and the Treasury has gotten back just over $15 billion so far. Overall, Treasury's Ally offering could raise around $3 billion, thus letting Treasury post a slight profit on its investment.
Ally was the banking subsidiary of General Motors and helped finance car purchases but ended up taking massive losses on subprime mortgages. In December, the car company sold the last of its stake in the bank.
Treasury has periodically sold off its stake in some of the smaller banks that received bailout money in an effort to collect what money it can instead of waiting for the banks to buy back the Treasury's investment. The largest banks that received TARP funds have already bought back the Treasury's stakes. So far, the Treasury still has a stake in 71 banks and has received $273 billion from the $245 billion it invested in banks as part of the TARP program. The auction for the remaining shares of the five banks is scheduled for April 3.