"The Wire's" Stringer Bell Has Some Advice For JPMorgan
Don't take notes on a criminal f-cking conspiracy.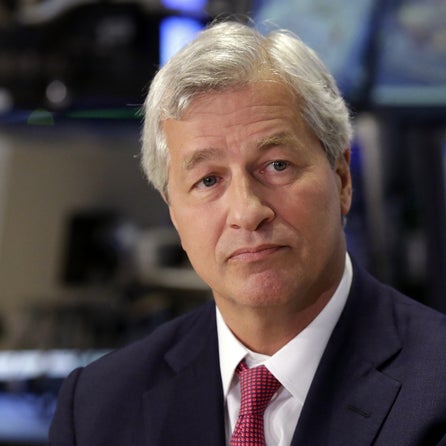 A good rule of thumb for bankers is to not break the law. But, since a lot of them just can't seem to abide by that rule, perhaps a better one to follow — to paraphrase The Wire's business-savvy drug pusher Russell "Stringer" Bell — is to not put it down in writing.
Or, in the case of JPMorgan, in a spreadsheet.
The hiring-as-bribery in China charges against the bank took a turn for the worse late last night after Dawn Kopecki of Bloomberg News reported the Justice Department and SEC's investigation has "expanded to countries across Asia" and JPMorgan has itself flagged 200 of its own hires for an internal investigation. What's worse is that the review has uncovered an "internal spreadsheet that linked appointments to specific deals pursued by the bank."
The development is the most significant advance in the JPMorgan hiring-as-bribery in China story since The New York Times first broke it 12 days ago.
For regulators and prosecutors to show that JPMorgan violated bribery laws by hiring the children of Chinese officials, they would need to show that there was some kind of quid pro quo between the bank and the officials, as opposed to merely hiring the well connected — which is considered best practice.
Still, there's nothing a prosecutor, regulator, or senator likes more than an internal document or email detailing a banker's illegal activity that she can read aloud from in front of the cameras. As such, spelling out in a spreadsheet your exact intentions about hiring specific people for their parents' help for specific deals is probably not considered best practices.
This is not the first time internal documents have been unearthed to create huge legal problems for JPMorgan. The criminal charges against two former derivatives traders in the "London Whale" case are a feast of ill-considered emails and instant messages where Julien Grout and Javier Martin-Artago allegedly openly discussed pricing their trades in an advantageous way so that they could continue their trade. And there was a spreadsheet there too!
So, bankers, don't break the law. But if you do, take the advice of Stringer Bell and don't put it down in writing.
The f-ck you thinkin' man?