The SEC Gave One Guy $14 Million And It Has $439 Million To Do It Again And Again
The SEC's new whistleblower program has only given out six awards in more than two years.
The Securities and Exchange Commission announced the results of the second year of its whistleblower program, part of the Dodd-Frank financial reform bill, that lets the SEC anonymously pay individuals who come forward to the Commission and provide information that lead to a penalty greater than $1 million. This year, the SEC got 3,238 tips and is sitting on a $439 million fund to pay out whistleblowers. An older SEC whistleblower award program for insider trading tips was paid out of the SEC's overall budget.
While the program has been in effect for just over two years, 2013 saw its biggest success: a $14 million award in October to an anonymous whistleblower "whose information led to an SEC enforcement action that recovered substantial investor funds," according to the SEC.
The paucity of detail in the SEC's announcement of the $14 million award made it impossible to identify the whistleblower or the violations he or she helped uncover, but it does show that the program could actually award significant amounts of money anonymously. "Despite being frustrating to the media, it's very comforting to whistleblowers, the greatest way to protect yourself against retaliation and potential blacklisting is to be able to file anonymously and have your identify protected," said Jordan Thomas, a former SEC enforcement lawyer who now represents whistleblowers at Labaton Sucharow.
That one award award accounted for nearly all of the $14.8 million the SEC paid out to whistleblowers this year. Only six whistleblower awards have been given out in total, "in each instance, the whistleblower provided high-quality original information that allowed the Commission to more quickly unearth and investigate the securities law violation," the SEC's Whistleblower Office said in its annual report on the program.
"The program is only in its third year, awareness has had to go from zero to where it is today," said Thomas.
The biggest category of whistleblower tips is financial disclosures and reporting.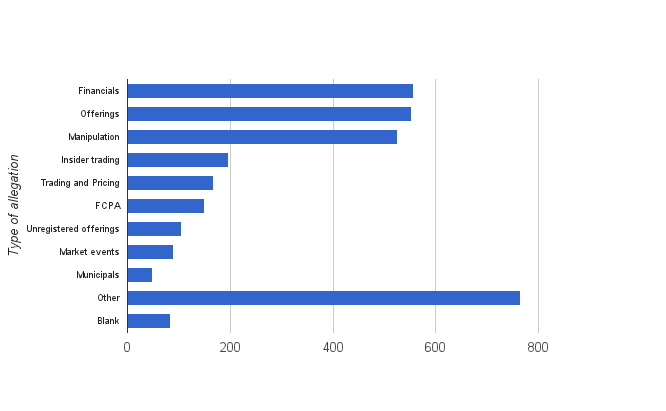 Tips came from 55 different countries, with 66 from the U.K., 62 from Canada, and 52 from China.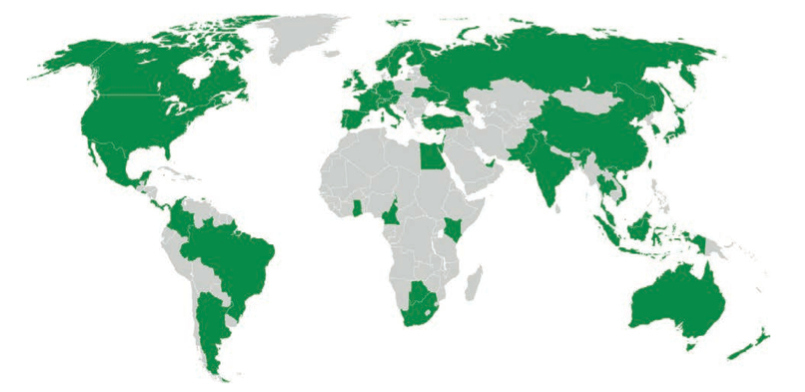 The three biggest states for domestic tips were California, New York, and Florida.