Stock Markets Fall Sharply All Around The World
The Dow Jones Industrial Average plummeted nearly 1,000 points before rebounding by half.
After stock markets all over the world suffered large declines Monday, the U.S. stock market opened the day down.
The S&P was down over 4%, while the Nasdaq Composite opened down over 8%. The Dow Jones Industrial Average plummeted nearly 1,000 points before rebounding to being down by about 500 points around 10 a.m.
The early fall continued what's been a weak year for U.S. stocks. The S&P 500 dropped over 5% last week and is now down almost 12% from its highs in May.
The trouble in the markets Monday started in Asia, with China's Shanghai Composite leading the way, falling more than 8%, bringing the once-hot stock market into negative territory for the year.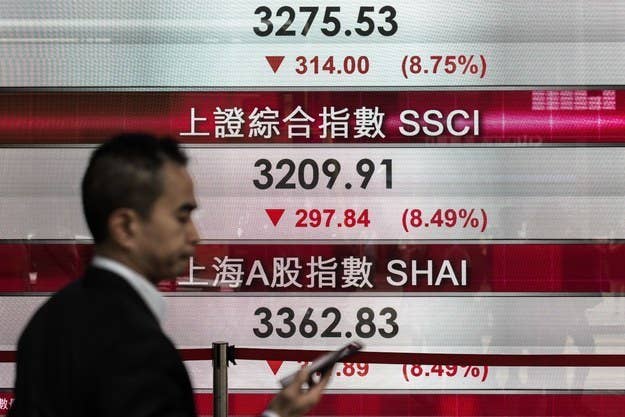 Chinese media called it "Black Monday." While domestically listed stocks have only just swung negative for the year, they're down over 20% in the last month. "China seems to be at the epicentre of global growth concerns," Nomura analysts said in a note Monday. "The equity market sell-off, followed by [foreign exchange] regime change and [currency] depreciation, have raised market concerns that a China hard landing could be upon us."
A widely watched measure of Chinese manufacturing strength fell unexpectedly sharply late last week, which only confirmed worries about the state of the country's economy.
Worries about growth in China and its falling currency were soon felt all over the globe. Japan's Nikkei 225 was down over 4%, the UK's FTSE 100 closed down almost more than 4.5% and Europe Stoxx 600 was down more than 5%.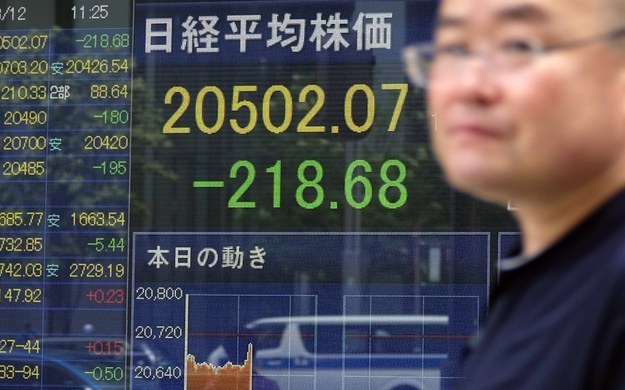 Apple, which rarely discusses its stock, hasn't been spared from the overall market rout. Apple CEO Tim Cook even emailed CNBC's Jim Cramer to say that the company's growth in China has been "strong" through July and August.