Square Wants Its Staff To See The World Through A Barista's Eyes
Apple employees use iPhones; Twitter developers tweet. But how can a maker of credit card readers and cash register software get into the heads of its users?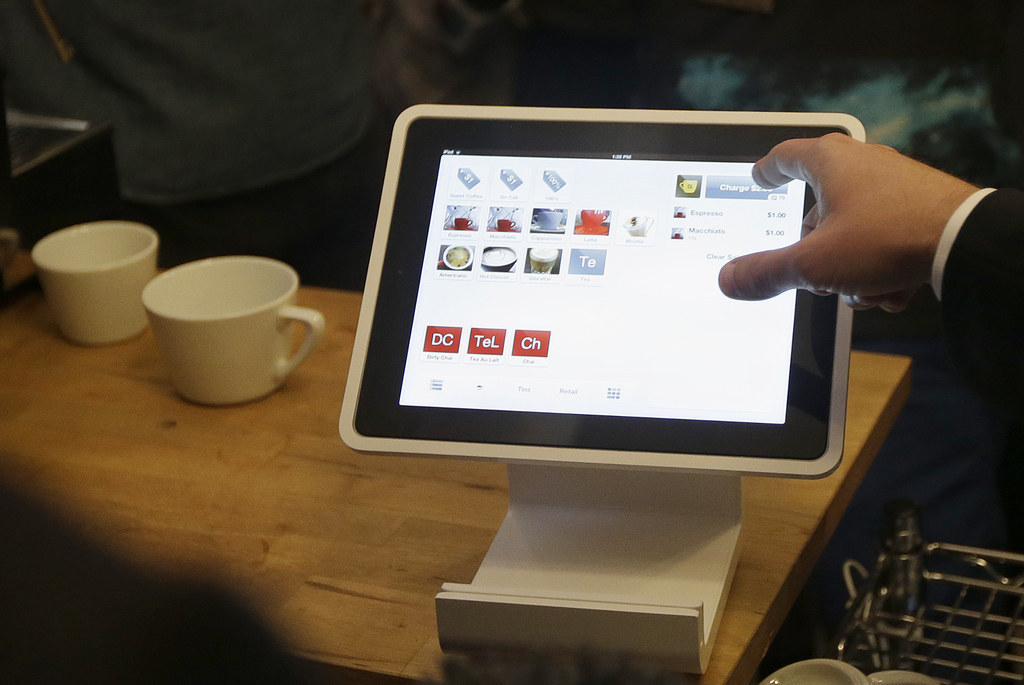 For a piece of business-to-business technology, Square is unusually visible. While payroll processing systems and factory software rarely get their moments in the sun, you'll see Square's credit card payment dongles in coffee shops and small businesses across the country.
It means plenty of people get a good look at how Square's product works: Step into a cafe and you'll see dongled iPads swiveling to greet customers and ask for a signature and a tip. And in San Francisco cafes, there may be another group of people paying close attention to those screens: undercover Square employees, watching both their customers and their customers' customers using their service.
Apple employees use iPhones, Twitter employees tweet, and Salesforce has salespeople, but in the case of Square, few of its staff are likely to be everyday users of the product. The company makes hardware and software used by small and very small businesses, like Jason Dirgo's Strange Grounds coffeeshop in Denver. Dirgo started using Square when he ran a small crafts business with his partner, and is now part of a beta tester program of Square's Android tablet app and chip reader, along with some of its small business software.
Square wants its people to think like its customers, and that means they talk to them, watch them, and sometimes even become them. While one of Square founder Jack Dorsey's heroes Steve Jobs famously disdained market research, for Square, working from the perspective of a customer is embedded into the product-development process.
"You can observe a lot by being in that environment," Square Register Product Lead Grace Chen told BuzzFeed News about forays into cafes to see how baristas using the product. "If you go and sit at a café who is a Square merchant, the customers will go by, one will understand, one will not, another will say 'Oh cool' and hesitate."
Chen, who has been at Square for three years, said the company integrates real feedback from customers into the end product. When it put out new readers for cards with chips — as part of a shift in the industry where, starting in October, retailers will be responsible for fraud charges that come from older credit cards — they heard from customers involved in a beta program that they didn't know the new readers had batteries that needed to be charged (magnetic strip readers don't need charging).
"You're trying to introduce people to a new technology that they've never used before, so you need to provide more education," Chen said. Square then put more educational and instructional materials in the app itself. While Square aims for "walk-up usability," it has to go through an extensive process to even attempt to get there.
"We get a lot of international traffic," said Dirgo, the coffeeshop owner. "I was seeing the chip cards come through." So he signed up with a beta program to use chip readers. Dirgo is in a Facebook group with over 200 merchants that is working with Square Register and another with Square Reader.
"I love their feedback," Dirgo said. "I was emailing with the beta program and they responded the next day. I felt like I was talking to a person on the development team who knew what they were talking about."
Square's project managers are tasked with getting one "merchant insight" every week. This can mean the company closing down its in-house cafeteria and making employees buy their food and drink from Square-equipped merchants, or from companies that could become Square customers. Or employees will work the registers in the company's own lunch café or coffee bar to use stuff they're testing. "To check several hundred people out in an hour and a half, that very quickly gives you pain points," Chen said.
Some even work short shifts at nearby cafés and restaurants, Chen said. "It's super helpful; you only need to do it for an hour or two to figure stuff out."
Square staffers can also sit in on phone calls with customer support staff, or work among the sales team as they target new customers. Chen said that from her time with the sales team, she was able to learn just how much merchants wanted to be able to operate Square offline. Traditional terminals easily work offline, and for merchants that go to trade shows with spotty Wi-Fi or, say, Coachella, getting by without an internet connection is a priority.
Fed Reggiardo, who runs a small acoustic guitar store and gives lessons out of a Kansas City stripmall, says he's been using Square since 2010, when he was teaching lessons. He did beta testing for Square's new generation of chip card readers, and would regularly email company employees about its appointments software.
"No one would listen to a shop my size; to the main credit card terminal company I'm such a small part of their business," he said. "Whether it's just a business tactic, or a legitimate concern, they listen to the little guy."