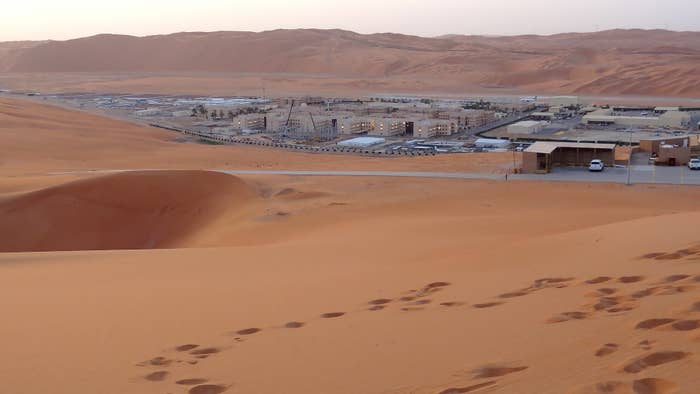 The Kingdom of Saudi Arabia's is pivoting its economy away from oil and towards unicorns, with the country's state-owned Public Investment Fund investing $3.5 billion into Uber, the New York Times reported. The deal is part of an ongoing funding round that values the company at $62.5 billion.
All told, Uber has now raised $12.5 billion, according to CrunchBase.

This single $3.5 billion investment dwarfs what almost any other startup has raised throughout their lifespans, let alone in a single funding round. The only company to raise comparable amounts of private funding recently was one of Uber's rivals: Didi Kuadi, the Chinese ride-hailing company, recently secured $1 billion from Apple and has raised a total of $4.4 billion.
Before Facebook went public in 2012, it raised $2.4 billion, according to Crunchbase, including $1.5 billion in a single round from Goldman Sachs and Russian billionaire Yuri Milner's investment firm.
To find fundraising numbers comparable to Uber's, you have to go much farther east than Saudi Arabia. Ant Financial, which does financial services for Alibaba and split off from the Chinese e-commerce behemoth, raised $4.5 billion earlier this year.
The second largest fundraising round on record for a privately-held company — when Chinese restaurant reservations and movie tickets company Meituan-Dianping raised $3.3 billion from a group of local and international investors earlier this year — still isn't as big as this one Uber deal.
But while huge in venture capital terms, $3.5 billion is a drop in the barrel for Saudi Arabia — the Kingdom exported $285 billion worth of oil in 2015. So what looks like the biggest single startup investment ever was paid for with about four days worth of oil exports.