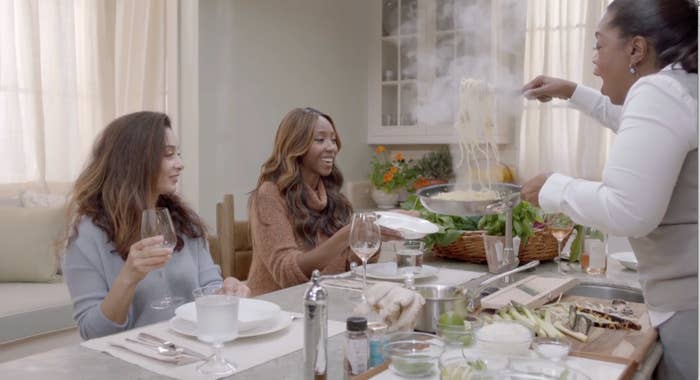 If you want to know how Weight Watchers stock is doing, look at how Oprah is talking about her weight.

The company's shares rose almost 12% on Thursday morning after the TV star and Weight Watchers board member announced she had lost 40 pounds, in an advertising campaign set to run around Christmas. The stock was rose by as much as 15% after the ads emerged.
Weight Watchers was struggling before Oprah bought a $43 million stake in the company and joined its board in October 2015 (the stock doubled that day). The company's CEO departed earlier this year, and it's now run by a trio of senior executives. They're doing their best to turn the company around, but what boosts its stock is anything Oprah related. In late December, 2015, an earlier Oprah-centric ad campaign pushed the stock up27%.
The stock soared again in January this year when Oprah tweeted a video about how she managed to lost 26 pounds despite regularly eating bread. The shares even jumped 3% when she told People in August that that thanks to recent weight loss that her partner Stedman Graham "can pick me up and carry me to the pool."

Overall, Weight Watchers shares are up over 70% since Oprah bought in, although they're down almost 50% this year. Subscribers to its service are up 10% in the last year.