Morgan Stanley Profits Shoot Up As It Dodges Wall Street Trading Slump
The bank's profits were up 56% from a year ago. It is the only bank so far this quarter to report higher fixed income, commodities, and currencies trading revenue.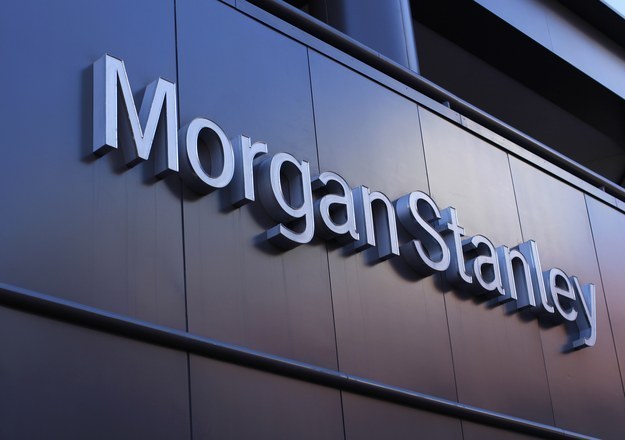 Morgan Stanley's comeback from an annual loss two years ago continued in the first quarter of this year, with reported earnings of 68 cents per share, excluding an adjustment based on the value of its own debt, and revenue of $8.8 billion. Revenues grew by 4% with the adjustment, while profit increased 18%. Not counting the adjustment, profits were up 56%. Analysts polled by Bloomberg expected 60 cents a share in earnings and revenue of $8.57 billion.
The bank's net income including the gain from the value of its debt came in at $1.46 billion compared to $981 million in the first quarter of last year.
The bank, one of two remaining independent, full-service investment banks (along with Goldman Sachs), has been in the midst of a multiyear reorientation toward the more steady, less risky profits in wealth and asset management as opposed to potentially more lucrative, but more volatile, trading profits.
This quarter, however, Morgan Stanley reported increases in revenue across all its businesses. In investment banking and trading, the bank reported a 13% jump in revenue from a year ago to $4.6 billion, largely driven by a 34% jump in its advisory businesses, and topped the rankings in global merger and acquisitions advising according to Bloomberg data. Its trading business, while a smaller part of its overall revenue than the high-flying days before the financial crisis, posted surprisingly strong results.
Equity sales trading brought in $1,755 this quarter in revenue as opposed to $1,512 in the first quarter of last year, while sales and trading in fixed income and commodities had $1,730 in revenue and $1,277 this same time last year, a 35% gain. By contrast, JPMorgan Chase saw a 21% decline in its fixed income, commodities, and currency trading.
Analysts had expected $1.3 billion in revenue in fixed income and commodities. The bank said that it was not exempt from the slowdown in fixed income trading that has affected all of Wall Street recently, but that its results in the division were due to "strong performance in commodities and solid results in credit and securitized products, despite lower volumes across most fixed income businesses."
"This quarter we generated higher year-over-year revenues in all three of our business segments, demonstrating the momentum we have built across the Firm," the bank's CEO James Gorman said in a statement. "We continue to execute on our multi-year strategy to deliver consistent returns for our shareholders through revenue growth and strong expense discipline."
Its wealth management business brought in $3.6 billion in revenue, compared to $3.5 billion a year ago. The bank's margin in that business before tax was 19%, up from 17% last year. This is one of the most closely watched metrics for Morgan Stanley's investors, as much of the bank's reorientation is based on getting its wealth management business' margin to between 22% and 25% by the end of 2015.
The bank reported only $181 million in profits in the fourth quarter to last year thanks to setting aside $1.2 billion for legal expenses — in January, Morgan Stanley settled a suit with the Federal Housing Finance Agency, the regulator of Fannie Mae and Freddie Mac, for $1.25 billion over mortgage-backed securities it sold to the government sponsored enterprises. The bank didn't have any material addition to its legal expenses this quarter.
The bank was also able to win approval from the Federal Reserve for an increased dividend and buyback this year, with a 10-cent-per-share quarterly dividend and $1 billion in stock buybacks for the year. Previously it had been paying out only 5 cents a share since 2009. This level of return to shareholders weighed on a closely-watched metric for bank profitability, return on equity.
"We intend to add meaningfully to our capital requests in future years," said Gorman on a conference call with analysts. He added that the bank will target dividend and buybacks equaling the bank's earnings, but noted that such an increase would be "obviously a function of regulatory approval." This quarter, return on equity was 8.5% without adjustments, up from 7.5% last year. The bank's target is 10%, but it has not said when it projects hitting that figure.
Update: This piece has been updated with comments from the bank's earnings call.