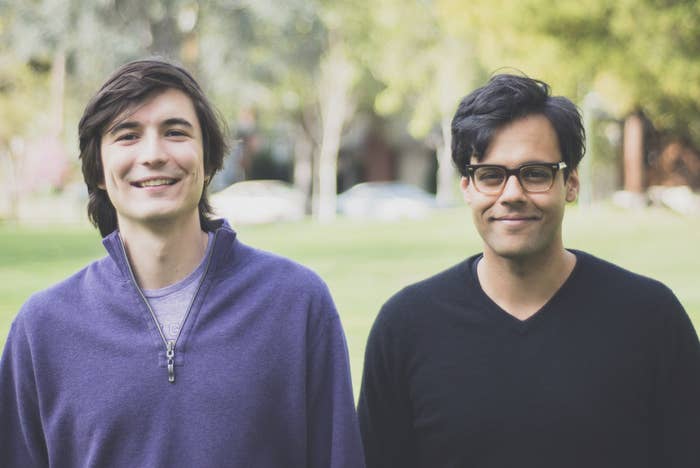 The no-commission mobile stock-trading app Robinhood, which only launched widely to the public in December, is making a trade of its own. The company has raised $50 million, bringing on a new investor, New Enterprise Associates, along with existing investors Index Ventures, Social Leverage, and Ribbit Capital, which participated in the round.
With this new investment, the brokerage has raised $66 million; its valuation was not disclosed. An NEA partner, Kittu Kolluri, will join the Robinhood's board of directors.
Robinhood, which only has around 30 employees, plans to expand its workforce "substantially" with the new cash, said Baiju Bhatt, Robinhood's co-founder. It will also soon launch a beta app for Android devices, and hopes to expand into Australia by the end of the year.
"We're pretty excited about Australia," Bhatt told BuzzFeed News. "It's a market that we've seen a lot of of inbound interest from." Bhatt said the company has begun to "engage" with Australian regulators: "It's a process," he said. "Australia is a market that would be great for first international expansion. It's one of those countries that's a fast adapter of technology. It's culturally very similar to the U.S."
The company says it already has hundreds of thousands of customers with an average age of 26, a quarter of whom are first-time investors.
Over $500 million has been traded through Robinhood's app, the company said, and it estimates that it has saved its customers over $12 million in commissions. Using an average discount brokerage trading commission of $9.33 per trade, that would imply there have been about 1.3 million trades made over the platform, with an average trade size of at least $385.
But Robinhood needs less activity to be profitable than its legacy competitors. What makes it different from the legion of discount brokers it competes with is that it's designed entirely around use on mobile devices, and has none of the legacy costs like brick-and-mortar locations for a Charles Schwab or expensive TV advertising like E*TRADE or TD Ameritrade. Robinhood even has an Apple Watch app that allows customers to view their account balance and how much time is left in the trading day with a glance, and even to make trades.
This gives the company room to not charge anything for trades and instead get revenue from interest on its customers' cash account balances, as well as interest on loans it will make to customers to buy stocks (a service that will be rolled out in two months). It also sells its orders to trading firms to execute — which the company says is a small revenue generator — and will eventually make an API available to other apps and developers, meaning its platform could be embedded in other apps and websites. Lending will first be rolled out in a beta test to some customers and then to customers with accounts greater than $2,000, the company said.
"It's been interesting to see the general willingness of so many Americans" to try an alternative to traditional brokerages and banks, Bhatt said. "It's kind of amazing that so many people are willing to trust this service. We haven't been around that long."