Microsoft To Cut 18,000 Jobs, About 14% Of Its Workforce, Over The Next Year
CEO Satya Nadella said in an email to employees that it was a "difficult" decision but changes will lead to "more productive, impactful teams across Microsoft."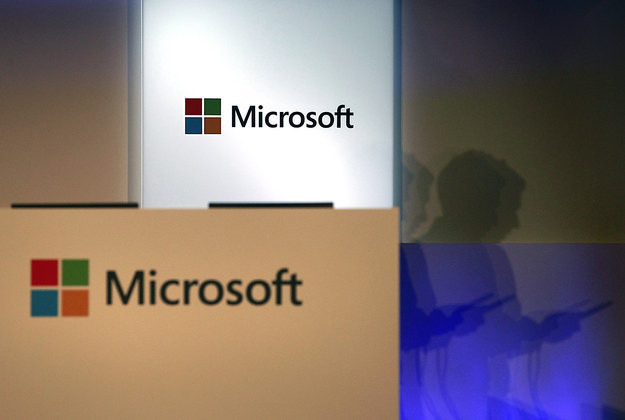 A week after writing a 3,100-word company-wide memo on Microsoft's "bold ambition and our core focus," the company's chief executive officer wrote another, shorter memo to his employees, one announcing up to 18,000 job cuts, around 14% of its total workforce of about 127,000.
The cuts will be concentrated in parts of the software and services giant that overlapped with Nokia, which the company acquired in April in a $7 billion deal announced last year. About 12,500 professional and factory jobs, Nadella said, would be eliminated as part of "our work toward synergies and strategic alignment on Nokia Devices and Services," with the "vast majority" of employees losing jobs being notified within six months. Some 30,000 new employees came to Microsoft as part of the deal, according to Bloomberg.
Nadella also said that all employees will get severance and many locations experiencing job cuts will get job transition services. "Everyone can expect to be treated with the respect they deserve for their contributions to this company," Nadella said.
The other portion of the cuts will come from reorganizing how the company is structured. Nadella wrote that Microsoft plans on having "fewer layers of management, both top down and sideways," along with "flattening organizations and increasing the span of control of people managers."
Investors cheered the move — in pre-market trading, the company's stock rose over 3% to $45.45. Microsoft's shares are up almost 18% this year, reflecting investor confidence in Nadella's plans.
Nadella, who ran Microsoft's cloud and enterprise division before being appointed CEO earlier this year, has publicly said that he plans to shift Microsoft's orientation toward cloud and mobile services. "We live in a mobile-first and cloud-first world," Nadella said in his memo last week. Microsoft built itself into a software giant on software for personal computers like its operating systems along with productivity programs like Word and Excel.