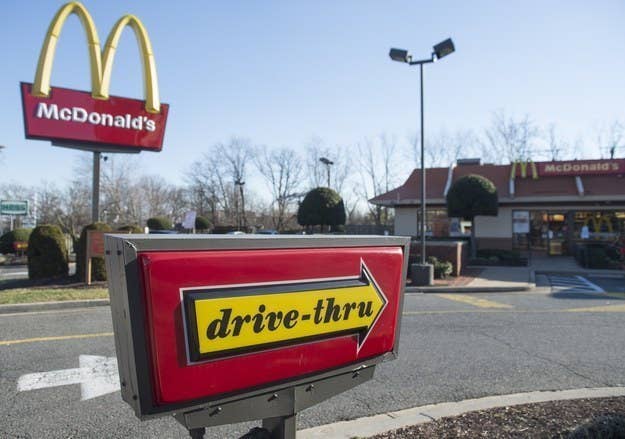 McDonald's said Wednesday that employees at its company-owned restaurants would be paid one dollar above the local minimum wage starting July 1. By the end of next year, the company said, wages on average would be $10 an hour.
McDonald's is the latest large employer to announce a wage increase for its lowest-paid empoyees. Wal-Mart said last month that it would raise its minimum wage to $9 an hour, and Target made a similar policy change earlier this month. Gap said last year it was raising its lowest wage to $10.
Employees at restaurants McDonald's owns who have worked there for at least a year will start getting paid time off. The company said that employees who work 20 hours a week will get about 20 hours of paid time off. The changes will affect employees at about 10% of McDonald's 14,000 locations in the U.S. and about 90,000 employees.
The vast majority of McDonald's locations are franchised and owned independently, meaning Wednesday's announcement does not apply to their employees. McDonald's has argued vehemently that it should not be considered a "joint employer" of the workers in its franchises.
McDonald's announced that it would offer some educational assistance to employees at all McDonald's restaurants as well, including paying for McDonald's employees to take classes with Career Online High School to get a high school diploma.
"We've been working on a comprehensive benefits package for our employees — the people who bring our brand to life for customers every day in our U.S. restaurants," said McDonald's newly installed CEO Steve Easterbrook in a statement. "We've listened to our employees and learned that — in addition to increased wages — paid personal leave and financial assistance for completing their education would make a real difference in their careers and lives."
McDonald's business and reputation has suffered in recent years, especially in the U.S., where same-store sales fell in the most recent quarter and its operating income dropped 15%. Former McDonald's CEO Don Thompson announced his resignation in late January.