JPMorgan Pays Out $5.1 Billion In Settlement With Housing Regulator
$4 billion of it goes to end the Federal Housing Finance Agency's 2011 suit against the bank. And another $9 billion is expected.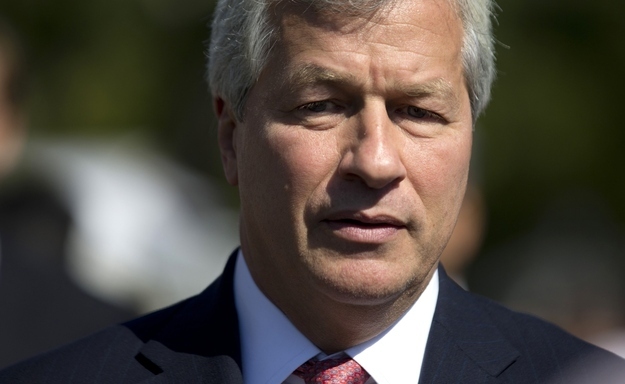 $5 billion down, another $9 billion expected to go.
The Federal Housing Finance Agency, the regulator that oversees Fannie Mae and Freddie Mac, announced that it had reached a settlement with JPMorgan over accusations that the bank, along with Bear Stearns, and Washington Mutual, which it had acquired in 2008, had missold over $33 billion bonds backed by mortgages between 2005 and 2007.
$4 billion of the deal goes to resolve the FHFA's suit against JPMorgan over the bank's sale of mortgage-backed securities. That $4 billion is split between $2.74 billion going to Freddie Mac, and $1.26 billion heading to Fannie Mae.
The FHFA sued 17 banks in 2011 over alleged poor underwriting and a lack of disclosures about the quality of $196 billion in mortgage-backed securities Fannie and Freddie purchased. It has since settled with three of the banks — UBS for $885 million, and Citi and General Electric for undisclosed amounts.
The other $1.1 billion settles separate claims that JPMorgan mislead Fannie and Freddie when it sold the two government sponsored enterprises individual mortgages that would later be packaged into securities from 2000 to 2008. $670 million goes to Fannie Mae and $470 million to Freddie Mac.
The bank said in a statement: "Today's settlements totaling $5.1 billion are an important step towards a broader resolution of the firm's MBS-related matters with governmental entities."
The $5 billion in settlements does not bring an end to JPMorgan's legal troubles and is likely just the first part of a set of fines and penalties that could amount to over $13 billion.
Although JPMorgan and the Justice Department reportedly reached a $13 billion deal to settle the FHFA litigation, a suit from the New York State Attorney General, and civil inquiries by the Justice Department, only the FHFA settlement has been finalized and made public.
The acting director of the FHFA, Ed DeMarco, said in a statement that "This is a significant step as the government and J. P. Morgan Chase move to address outstanding mortgage-related issues."
JPMorgan reported its first quarterly loss since 2004 earlier this month thanks to more than $9 billion it has had to set aside for legal costs.