Is LivingSocial Jeff Bezos' Worst D.C. Based Business?
Amazon posted a loss of $41 million this quarter — and $10 million of its was a writedown of the troubled social deals site. Which is actually an improvement.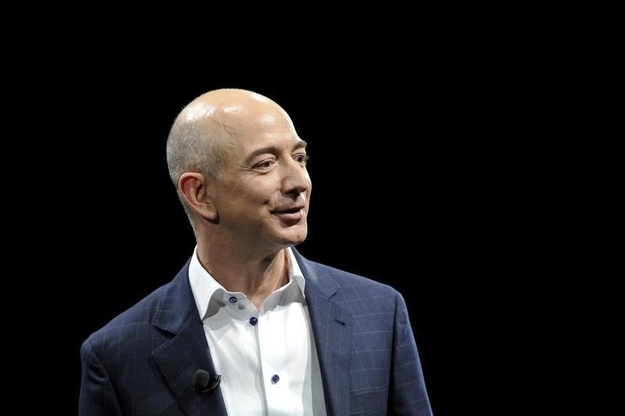 Amazon's investors are used to seeing losses and not caring much. This quarter was no different: Amazon had a net loss of $41 million despite bringing in $17 billion in sales, a 24% jump from a year ago.
The loss figure was right in line with expectations and the sales jump was bigger than analysts anticipated meaning, so yet again, Amazon's stock price only continues to climb: It's up almost 10% to $365 in early morning trading and 45% this year.
And there was another expected, but more embarrassing loss: its continued writedown of its investment in LivingSocial, the troubled D.C.-based deals site.
A year ago, Amazon took a $169 million writedown of LivingSocial "primarily attributable to its impairment charge of certain assets, including goodwill."
That line has been on its earning statements ever since. Amazon has been a major investor in LivingSocial since late 2010, with a $175 million investment. Less than tow years later, it was written down to almost nothing thanks to the company's burning epic amounts of cash in the first three quarters of 2012—$653 in operating losses compared to only $387 million in revenue, in addition to large writedowns on its own acquisitions.
That hasn't stopped the Seattle-based Amazon from pouring more money into LivingSocial. In the beginning of this year, it lead another round of fundraising with a $56 million investment earlier this year which now gives it a 31% stake in the company .
Living Social isn't the only struggling D.C-based company Amazon CEO Jeff Bezos has put a huge chunk of cash into: he personally purchased the Washington Post in August for $250 million.
In a SEC filing accompanying its earnings release, Amazon disclosed that LivingSocial's revenue was more or less flat from a year ago — $384 million in revenue in the first nine months of this year compared to $387 million in the first nine months of last year.
Living Social has had success in drastically cutting its expenses in the first nine months of a year, taking them down $150 million from the same period last year, leading to a much smaller operating loss of $110 million so far in 2013. Also it doesn't have a $501 million impairment sitting on its balance sheet anymore.
For Amazon, that translates to only a $10 million loss on its investment this quarter compared to the $169 million loss a year ago. But why does Amazon continue to hold on, and even build, its LivingSocial stake?
The troubled company has been hit by layoffs as the local deal business has been in freefall since the heady days of its main rival, Groupon's, November, 2011 IPO. Groupon, the leader in online deals, is still sitting at less than half its opening price of $20.
As usual, Amazon's chief financial officer Thomas Szkutak offered little insight into what Amazon gets out of its LivingSocial stake. When asked by an analyst during its quarterly conference call last night to comment on what Amazon is "learning from being an investor in LivingSocial," Szkutak said "In terms of LivingSocial there's really not a lot I can add to your question, I apologize."