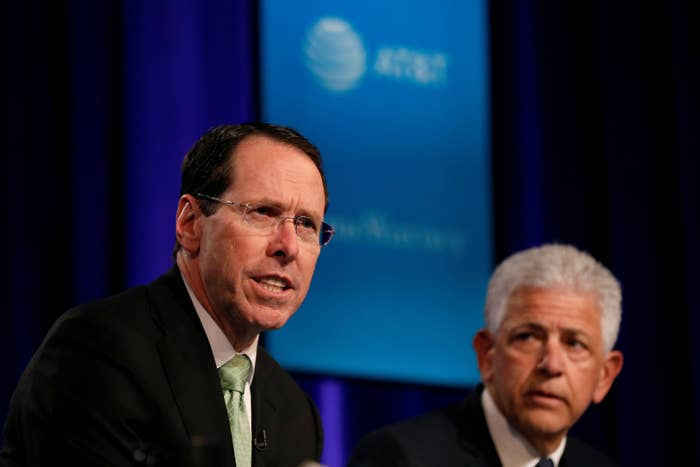 Tea leaf readers in the business world are trying to figure out what signal the Justice Department's move to block AT&T's purchase of Time Warner is sending about its approach to antitrust.
The move, which the agency announced Monday, is a marked departure from how regulators have dealt with similar "vertical" deals that combine a massive distributor of content, like AT&T, with a massive producer of it, like Time Warner — the owner of a suite of cable channels including CNN, TNT, and TBS.
Not only is it an implicit criticism of how the last administration handled a similar deal — President Obama's Department of Justice allowed Comcast to buy NBC Universal after imposing a raft of conditions — but some in the antitrust community think it might telegraph a more expansive and aggressive approach to policing concentration across the media and technology industries, including such giants as Google, Facebook, and Amazon.
"When the DoJ talks about the problems of distribution and content being vertically integrated, how do tech platforms fit in (or are 'platforms' distinct from 'distribution')?" Richard Greenfield, a media analyst at BTIG, asked in a note. "Are Apple/iOS and Google/Android distribution? What about Netflix and Amazon Prime?"
After all, Greenfield points out, Amazon and Netflix produce their own content — or buy third-party content and distribute it on their own platforms — for tens of millions of people, while Apple and Facebook are investing more in video that they will distribute exclusively.
"If this action signals a return to the traditional approach to antitrust, that would be a big deal, as Facebook and Alphabet have been beneficiaries of non-enforcement of the rules against monopoly," Roger McNamee, the veteran tech investor who has turned into a critic of the so-called platform monopolies, like Google and Facebook, told BuzzFeed News. "If this action is politically motivated, as some have suggested, then it may not have any implications for FB and Alphabet."
AT&T executives see it the other way: The existence of integrated tech giants means that, even if they combined with Time Warner, they would not have destructive market power.

"Massive, large-scale internet companies with market caps in the hundreds of billions of dollars are creating tons of original content and distributing it … directly to consumers," AT&T CEO Randall Stephenson said at a press conference Monday.
Compared with the hundreds of millions or billions of people reached by Netflix, Amazon, Google, and Facebook, the idea that AT&T's 25 million TV customers and Turner's "single-digit share of all media watched" would have unfair market power "defies logic," he said.
The large internet companies' "dominance in reach, audience, sheer content volume and advertising will be the justification for why this merger shouldn't be blocked," Mark Cuban told BuzzFeed News. "Even with the merger AT&T is going to struggle to compete with Google and Facebook."
The high-profile fight over AT&T and Time Warner is a beacon to the small but increasingly influential community of scholars and activists who have been pushing for more scrutiny of the increasingly concentrated national economy. To them, it is a sign that their concerns may have started to influence policymakers at the highest level.

The Open Markets Institute, the competition research organization headed by longtime antitrust scholar Barry Lynn — who was severed from the New America Foundation after conflict erupted over his criticism of Google — said the Justice Department's suit "should serve as a first step towards restoring the open, democratic, highly distributed media structure that existed in the United States through most of the 20th Century."

"People would yawn in 2010 and 2011 when you'd talk about antitrust — now there's hunger and excitement around it that we haven't seen in decades," Lina Khan, the director of legal policy at the Open Markets Institute, told BuzzFeed News.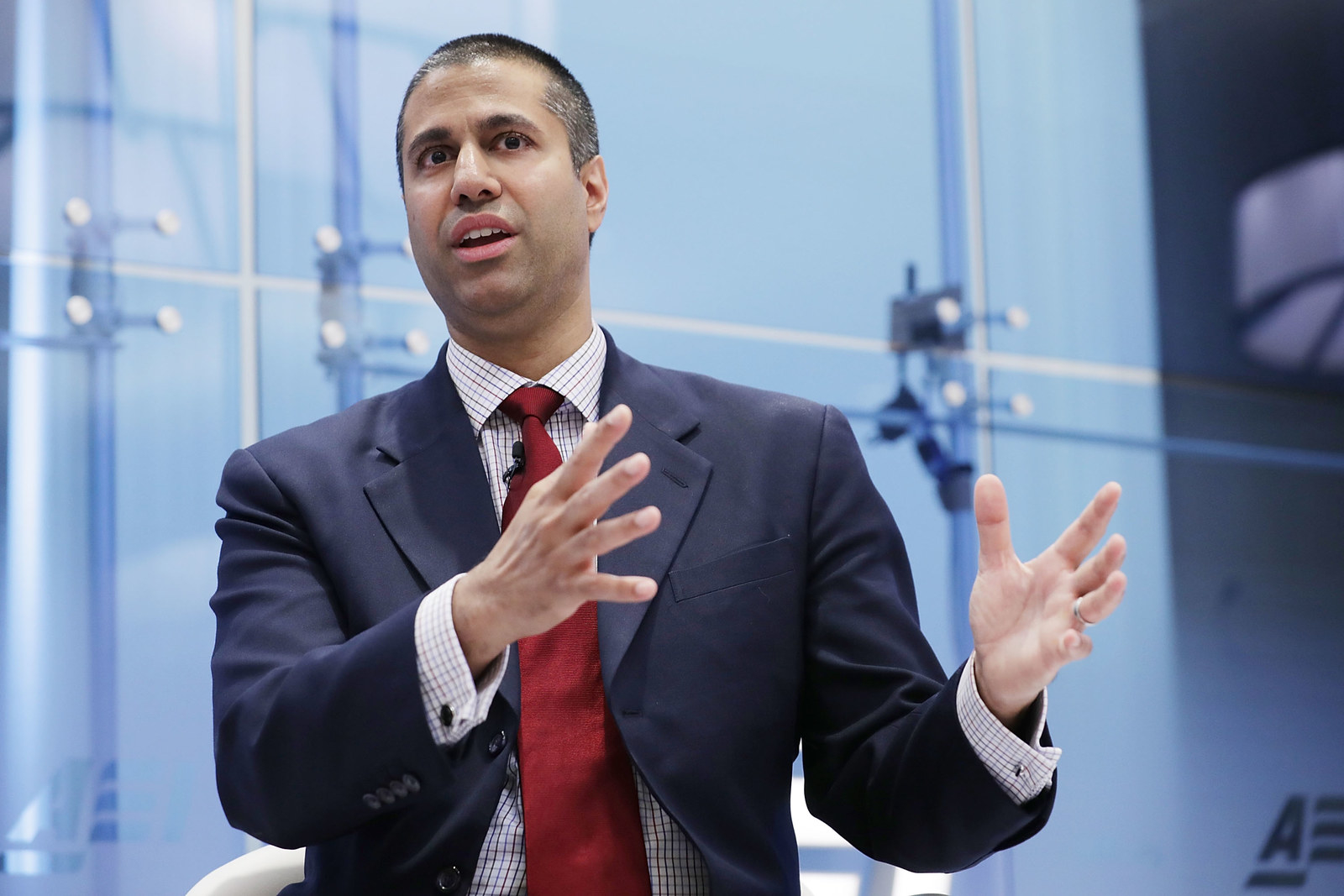 But, Khan cautioned, the Trump administration hardly speaks in a unified voice on competition issues. While the Justice Department is seeking to block AT&T and Time Warner's merger, the Federal Communications Commission, led by Trump appointee and former Jeff Sessions staffer Ajit Pai, is working to eliminate rules that restrict media ownership in local markets as well as the net neutrality rules that block internet service providers like Comcast or Verizon from slowing down or speeding up certain content based on where it comes from.

"If you squint really hard you can see the outlines of a potentially coherent philosophy." Khan said. "With Trump you have such a panoply of characters, It's difficult to know which camp will win out."