How A Bold, Barely Legal Takeover Attempt On A Botox Maker Upended The Deal World
Hedge fund manager Bill Ackman's latest move has some praising him as a deal genius and others saying it is an example of everything wrong with corporate America, activist investing, and regulatory law.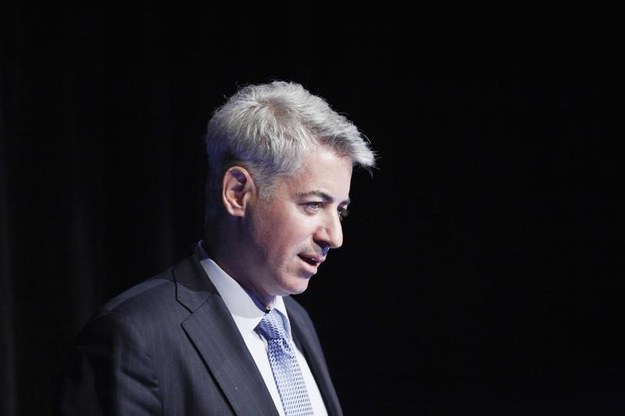 Bill Ackman, billionaire founder of hedge fund Pershing Square Capital Management, is rewriting the rules of the corporate raider game. And while some are in awe of his bold, barely legal move to team up with the Canadian pharmaceutical conglomerate Valeant Pharmaceuticals to acquire Botox-maker Allergan, others are holding out the deal as an example of everything wrong with corporate America, activist investing, and regulatory law.
The proposed $45 billion deal is unusual because Ackman is basically serving as the shadow buyer of Allergan through Valeant. Put more simply, before Valeant launched its takeover bid for Allergan, the company and Ackman formed a special purpose vehicle, dubbed PS 1, to acquire a stake in Allergan by buying up shares on the open market. Nearly all of the money used to fund the Allergan share purchases came from Ackman, who through PS 1 accumulated a 9.7% stake in the company, effectively giving him a major say in approving or rejecting the deal. And he is obviously in favor of the deal — though Allergan's board thus far has been resistant — since he is in cahoots with Valeant.
The move raises questions about decorum and ethics in activist investing since, though technically legal, it has been widely viewed as extremely aggressive.
"With regard to ethics, what ethics are there?" hedge fund attorney Ron Geffner of Sadis & Goldberg, Geffner asked rhetorically. "Trading is fungible, it's similar to going to war, you either survive or you don't." Geffner added that Ackman's job is to make money for investors and as long as he complied with all laws, which it seems he has, than shareholders should welcome the move.
The fact that the regulations as currently written allow for this kind of shadow maneuvering goes to the very heart of the problem some have with the deal. At issue is the fact that after Pershing built up a 5% stake in Allergan, the threshold for which the law states its position has to be disclosed to the Securities and Exchange Commission, it was able to acquire an additional 4.7% of the company's shares before its position became public. That's because the reporting timeframe for disclosure spans 10 days, thus allowing Ackman to effectively double his stake in Allergan under what he called in a presentation a "rapid accumulation program."
While this is a totally standard part of the activist investor toolkit, no less than Marty Lipton, a partner of the law firm Wachtell, Lipton, Rosen & Katz and one of the most prominent corporate deal lawyers in the world (he invented the 'poison pill' takeover defense), is one of the rule's more vocal critics. Lipton has called the 10-day reporting time an eternity and said the delay in reporting when an investor has crossed the 5% threshold can give activist hedge funds "a springboard to attack the company with a proxy fight or a hostile takeover bid."
At a recent conference, Lipton also expressed his disdain for several activist investors, including Ackman specifically.
"I don't like Bill Ackman," he said.
Another Wachtell Lipton partner, Theodore Mirvis, said the rule "simply makes no sense" and the firm has gone so far as to petition the SEC to shorten it to one day. Such a rule change would make activism much harder because investors would have less time to accumulate the stock that gives them more weight in public debate and in electing new directors.
"The real question is whether the window should be 10 days or if it should be shorter to try to prevent those accumulations," Steven Davidoff, a law professor at Ohio State told BuzzFeed in an interview. "If you make the window tighter, you will discourage activism."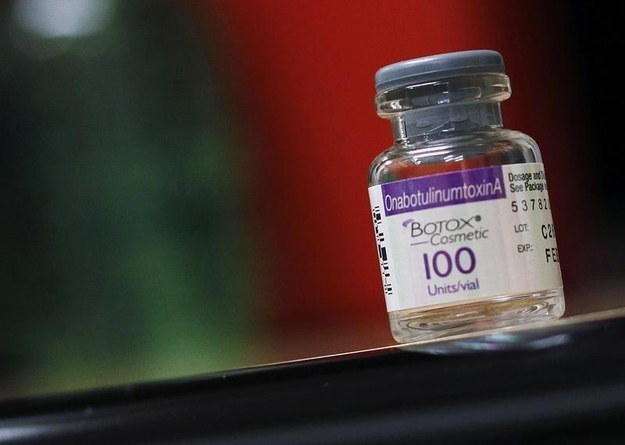 Lipton's feelings about Ackman underscore his polarizing personality within the investing community writ large. Famed for his lengthy presentations and poison pen letters to the chief executives and board of companies he is agitating against, Ackman's confidence, good looks, and track record of success are admired by some and envied by others. The latter group seems to delight in his failure, like when he lost some $700 million on an ill-fated overhaul of J.C. Penney. His very public Herbalife short bet managed to entice a litany of rival hedge fund heavies, among them Carl Icahn, Dan Loeb, and George Soros, to line up on the opposite side and take a long position, resulting in massive losses for him. One of the most-watched moments in televised business news history came when Ackman and Icahn got into a verbal brawl on CNBC, with Icahn saying that Ackman was like a "little Jewish boy crying that the world was taking advantage of him."
Yet Ackman has just as many, if not more, successes under his belt, including some big recent wins. His investment in railroad company Canadian Pacific has more than tripled in value after the company brought in a new CEO and board members. (During that activist brawl, to illustrate Ackman's poison pen prowess, he ended a letter to Canadian Pacific's then-chairman with this nugget: "Let's avoid having a border skirmish turn into a nuclear winter. Life is too short.")
More recently, he scored big when bourbon maker Beam was purchased by the Japanese company Suntory for $13.6 billion, likely netting Ackman around $370 million when the deal closes.
And Ackman is nothing if not a persistent investor. Despite the accumulated losses, for instance, he has promised to pursue his Herbalife short "to the end of the earth" and he maintained his short bet on the bond insurer MBIA for seven years. Generally, Pershing tends to hold onto investments for four to six years.
That trait should serve Ackman well since the Allergan deal is expected to be a long, drawn-out battle given its complexity. For starters, the company hasn't accepted the offer. To be sure, it seems downright resistant to it, initiating a shareholder rights plan, or poison pill, that effectively prevents Pershing from accumulating a greater share of the company. When Valeant CEO Michael Pearson was asked during a presentation to discuss the merits of the deal and why he decided to partner with Ackman, he joked, "He's charming."
"Bill is very persistent, we need someone who is going to be persistent, he's going to go the full distance, he's not going to drop out in a month or two," Pearson said, adding that Ackman also brought $4 billion to the table.
Indeed, if the Allergan deal proves anything, it is that Ackman really doesn't care what anyone thinks about him. He only cares, it seems, about making money and the thrill of the deal.
"The Pershing Square–Allergan deal is an innovative development in investor activism and will likely prove as a model for other activists in the future," said Sahm Adrangi, founder of Kerrisdale Capital, a $300 million hedge fund currently embroiled in its own activist fight with Morgans Hotel Group. "Pershing Square has a track record of innovative activism, such as organizing a charity event to present on one of their shorts and now the Allergan deal."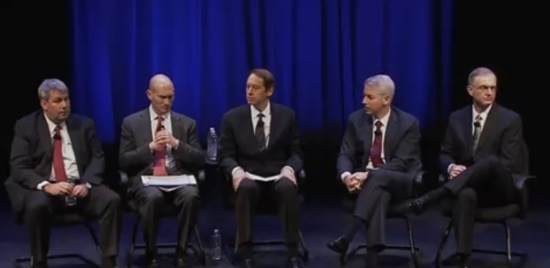 The innovation in the Allergan deal is how it brings in a corporation, in this case Valeant, that's making an offer that Pershing Square is contractually obligated to support. This joins two potent forces in getting deals done and forcing change: an acquisition-hungry Valeant (it has made 100 acquisitions since Pearson joined the company in February 2008) and Pershing Square, which often takes big stakes in companies and then pushes for changes, whether its in management, capital allocation, or pursuing a deal.
"What's unusual here is that the typical order has been reversed," University of Michigan law professor and former merger and acquisitions lawyer Alicia Davis told BuzzFeed. "It is not unusual for a prospective buyer to purchase a toehold interest in a target company before launching a bid. What's unusual here is that, to buy Allergan's stock, Valeant partnered with an activist investor that appears to have put up most of the capital for these early purchases."
In this case, Pershing is putting some $4 billion of its own capital at risk to help spur a deal, as well as making a public effort to convince Allergan's shareholders to accept it. Much of Ackman's portion of the nearly three-hour presentation in New York on Tuesday — which Pershing also paid for — was devoted to explaining why Valeant was undervalued. Ackman pointed to the company's low-cost business model, with very little spending on central corporate offices and management and more on acquiring lines of products, its large sales force, and how its compensation structure for executives is uniquely incentivized to juice shareholder returns. He wasn't just selling Allergan shareholders on accepting the deal, but also on why they should want to be long-term shareholders of Valeant.
"You've got a very phenomenal track record in terms of long-term growth and free cash flow per share under Mike's leadership," Ackman said, noting that the total return for Valeant shareholders since Pearson joined to before the announced bid for Allergan is about 1,260%.
Though Ackman is grabbing the headlines, Pearson moved to make clear that the deal was very much his company's: The deal's currency is Valeant stock and $15 billion worth of financing from Barclays and Royal Bank of Canada. But Valeant only put up a token amount of the money to buy up the 9.7% of Allergan's shares, meaning that if the deal fails Pershing would be stuck with the lion's share of Allergan stock.
"The purpose of the arrangement is to slice and dice any profits (or losses) that arise from the shares purchased as Valeant makes a run at taking Allergan over," former Skadden, Arps, Meagher & Flom deal lawyer Ronald Barush wrote in the Wall Street Journal. "Pershing is in the business of making large investments with the objective of pressuring a company's management to take action that will result in a profit for Pershing on the shares."
At today's prices, the deal is worth $160 a share. Allergan is currently trading at $165 per share, meaning investors are expecting a sweetened offer or another buyer to emerge. Sean Lavin, an analyst at BTIG, said in a note that "a bid over $170 will be needed to get this deal done."
Ackman is obligated to support Valeant's bid "unless and until there is a superior offer that Valeant chooses not to respond to." Allergan could seek another bidder or look to make its own acquisition to hold off Valeant. Lavin said that Johnson & Johnson, GlaxoSmithKline, Pfizer, and Nestle were all potential acquirers. "While we do not have a strong opinion on whether another bid will materialize we do believe the idea will keep Allergan shares above the $45 billion range for some time," he said.
While the strategy — forming a partnership with Valeant, buying shares up to 5%, and then aggressively buying more and then making an offer for the company — is a clear use of material inside information on the part of Ackman's Pershing Square, it is technically well within insider trading rules.
"The way insider trading rules work is that you can't trade on material non-public information if you're breaching a duty of confidentiality," Ackman said. "What we're doing here is partnering with Valeant to assist in their attempt to buy Allergan. Mike shared with us their interest in Allergan; there was no breach of the duty."
Pearson added, "We vetted this whole process with multiple law firms."
Ackman and Valeant also structured the deal to avoid the Federal Trade Commission's own disclosure requirements that call for a company that buys more than $75 million of a potential acquisition target's stock to disclose it publicly with the commission. But by buying options instead of buying shares, Pershing was able to skirt that requirement. (Options give someone the right to buy shares, but aren't technically shares themselves.)
"We were looking for a way to be exempt from the requirement — to be allowed to get economic exposure — without having to file first with the FTC, which would give the company notice that we were interested," Ackman told Bloomberg TV.
So far, the feedback from Ackman's hedge fund community peers has largely been filled with admiration. As one hedge fund manager who requested anonymity told BuzzFeed, "I mean, it's totally something that I would do. It's what everyone is talking about."
Perhaps the biggest bit of validation Ackman received came Icahn himself, who publicly supported the move at the Active-Passive Investor Summit in New York on Tuesday.