Government Says RushCard Will Be Held Accountable For Failure
In a stinging statement, the Consumer Financial Protection Bureau chief said multiple regulators would ensure customers "obtain the relief that they deserve."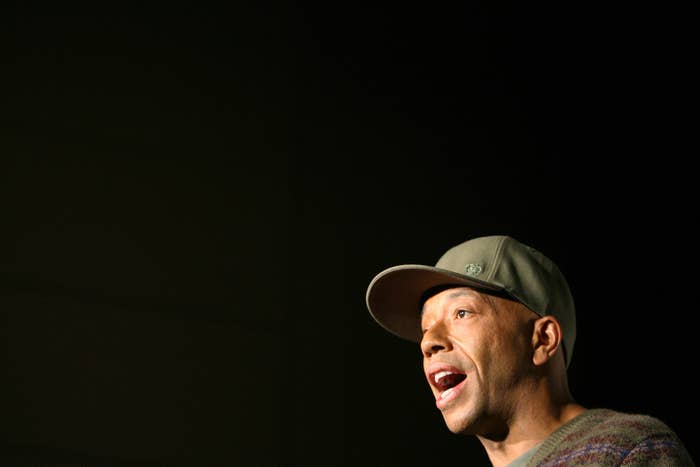 The Consumer Financial Protection Bureau has issued a blistering statement targeting RushCard, the prepaid debit card founded by Russell Simmons whose system failure has prevented some customers from accessing their money for more than ten days.
CFPB chief Richard Cordray said he has "personally spoken" with Rick Savard, the CEO of RushCard's parent company, "to make sure that action is being taken to address harm that has occurred," along with "harm that may still be occurring, and the cascading financial effects of consumers not having access to their funds for more than a week."
Cordray also hinted at further regulatory action. "We indicated that the CFPB is prepared to use all appropriate tools at our disposal to help ensure that consumers obtain the relief that they deserve," he said in the statement. Cordray also said he had spoken with other financial and consumer regulators, including the Office of the Comptroller of the Currency, which overseas banks, and the Federal Trade Commission.
He said these discussions were to "ensure a comprehensive response that addresses the situation quickly and holds accountable all of the parties involved to make consumers whole."
The CFPB, which was inspired by Democratic Senator Elizabeth Warren, who also helped set the agency up, has long taken a very public stance against what it sees as bad actors in the financial services industry. After news broke that thousands of RushCard customers were unable to access cash for up to a week, the CFPB has been soliciting consumer complaints on social media and its website.
"It is outrageous that consumers have not had access to their money for more than a week," Gail Hillebrand, the associate director for consumer education and engagement at the at the CFPB, told the New York Times Tuesday. "We are looking into this very troubling issue. Consumers increasingly are relying on prepaid products to keep their funds, make purchases and manage their money."
The problem started for RushCard users on October 12th after scheduled maintenance took longer than expected. By October 13th, some customers were no longer receiving direct deposits and seeing zeroed-out accounts.
RushCard, along with other prepaid debit cards, targets the millions of low-income Americans who struggle to be served by the traditional banking industry. Like other prepaid cards, the Russell Simmons product has drawn criticism for its fees, which include a $10 activation fee and $7.95 monthly fee, along with a $2.50 out-of-network ATM fee. The company said this past weekend that it would suspend those fees through the end of February.
On Thursday, Simmons said on Twitter "ALL FUNCTIONS back up," but noted that "there area few people that have problems with card to card transfer fixing that now" [sic]. Simmons also said some customer had been seeing transactions show up twice, but said this was just a display issue that was being corrected.

Here is CFBP chief Richard Cordray's full statement
"The CFPB is taking direct action to get to the bottom of this situation that may have harmed thousands of innocent consumers already. Today, I have personally spoken with UniRush CEO Rick Savard to make sure that action is being taken to address harm that has occurred, the harm that may still be occurring, and the cascading financial effects of consumers not having access to their funds for more than a week. We have stressed that RushCard and its relevant business partners must ensure that no other consumers will be denied access to their funds. Further, we indicated that the CFPB is prepared to use all appropriate tools at our disposal to help ensure that consumers obtain the relief that they deserve. We also agreed that the most constructive path forward for UniRush to reduce consumer harm is to take immediate action to resolve these issues. The CFPB has also engaged in discussions with fellow regulators, including the Office of the Comptroller of the Currency and the Federal Trade Commission, to ensure a comprehensive response that addresses the situation quickly and holds accountable all of the parties involved to make consumers whole. Affected consumers should continue to file complaints directly with UniRush or with the CFPB at consumerfinance.gov or toll-free at 855-411-2372."