Goldman Selects 78 New Partners
The class is slightly bigger than last year, but still smaller than 2010.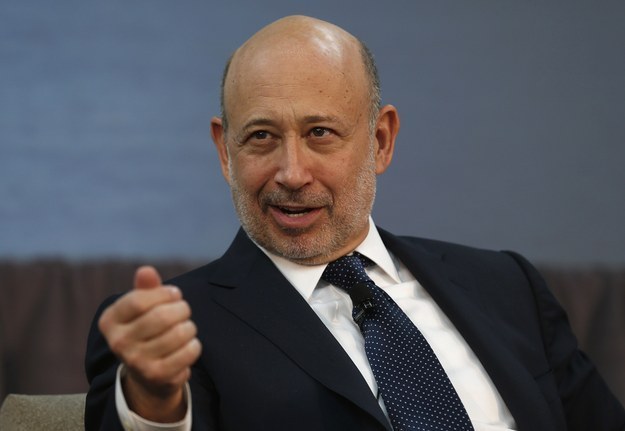 Lloyd Blankfein and Gary Cohn, the chief exectutive officer and president respectively of Goldman sachs, made 78 calls this morning, starting around 5am to tell lucky Goldman employees that they will be partners starting in the beginning of next year.
The partner title gives Goldmanites higher base salary, access to a special bonus pool and fund investments, more information about the firm, attendance at partners-only events, and a uniquely elite credential on Wall Street.
This year's class selection is a culmination of a process started this summer by Edith Cooper, who runs human resources at Goldman, the co-CEO of Goldman's international business Michael Sherwood, and Cohn, who chair the firm's partnership committee. The candidates are never formally notified that they're under consideration.
This year's class is slightly larger than the 2012 class, which brought in 70 new partners, but smaller than 2010's 110 person class or 2008's 94 person class.
"These appointments recognize some of Goldman Sachs' most valued senior professionals, their embodiment of our culture and values, and their leadership of the firm's business and people," Blankfein and Cohen wrote in an e-mail to the firm.
One of the notable names on the list include the firm's head of communications, Jake Siewert. He did not make the cut in the last round. His predecessor, Lucas Van Praag, was made a partner after five years at the firm. Siewert joined Goldman in 2012.
Darren Cohen, who heads Goldman's principal strategic investing group, was named a partner. Cohen led a consortium of more than a dozen financial institutions in the acquisition of the messaging startup Perzo, with the aim of developing a new chat service for the financial industry to challenge Bloomberg. Jonathan Fine, who helped lead Apple's massive $17 billion bond issue, was also named a partner.
Only 11 of the new partners are female, compared to 10 in 2012.
Starting in 2015, there will be 467 partners, 1.6% of the firm's total employees, which is right in the narrow range that Goldman likes to keep the size of its partner group.
The division that had the most new partners was securities, which does sales and trading, with 25 new partners, while investment banking had 23. In 2010, the balance was more lopsided towards securities, which had 27 partners while investment banking had 21. What Goldman calls "the Federation" — units that don't directly generate revenue, like technology and operations — had 12 partners, compared to 8 in 2012.
Here are the 78 lucky bankers
Fadi Abuali
Aaron Arth
Jennifer Barbetta
Thomas Barrett
Gerard Beatty
Shane Bolton
Will Bousquette
Kane Brenan
Tavis Cannell
T.J. Carella
Gary Chropuvka
Darren Cohen
Stephanie Cohen
Kathleen Connolly
Sara Devereux
Iain Drayton
Carlos Fernandez-Aller
Jonathan Fine
Meena Lakdawala Flynn
David Friedland
Jan Fritze
Dino Fusco
Huntley Garriott
Jeff Gido
Littleton Glover
Cyril Goddeeris
Alexander Golten
Jason Gottlieb
Joanne Hannaford
Julie Harris
Edouard Hervey
Matthias Hieber
Charles Himmelberg
Sean Hoover
Pierre Hudry
Irfan Hussain
Kevin Kelly
Tammy Kiely
Maxim Klimov
Edward Knight
Etsuko Kobayashi
Nyron Latif
Greg Lee
Dirk Lievens
Kyri Loupis
John Madsen
Richard Manley
Michael Marsh
Ali Meli
David Miller
Joseph Montesano
Eric Muller
Manikandan Natarajan
Fergal O'Driscoll
Kristin Olson
Jernej Omahen
Nicholas Phillips
Rob Pulford
Colin Ryan
Carsten Schwarting
Kunal Shah
Richard L. "Jake" Siewert
Jason Silvers
Kevin Sterling
Umesh Subramanian
Dan Swift
Ben Thorpe
Oliver Thym
Joe Todd
Hiroyuki Tomokiyo
Thomas Tormey
Mark Van Wyk
Rajesh Venkataramani
Matthew Verrochi
Owen West
Ronnie Wexler
Xiaoyin Zhang
Adam Zotkow
Goldman named 11 female partners this year and 10 in 2012.