Goldman Sachs Junior Bankers To Make As Much As $85,000 Per Year After Pay Raise
The bank is planning to hike salaries as much as 20%, according to a New York Post report. The raise follows an earlier move mandating that junior employees get Saturdays off.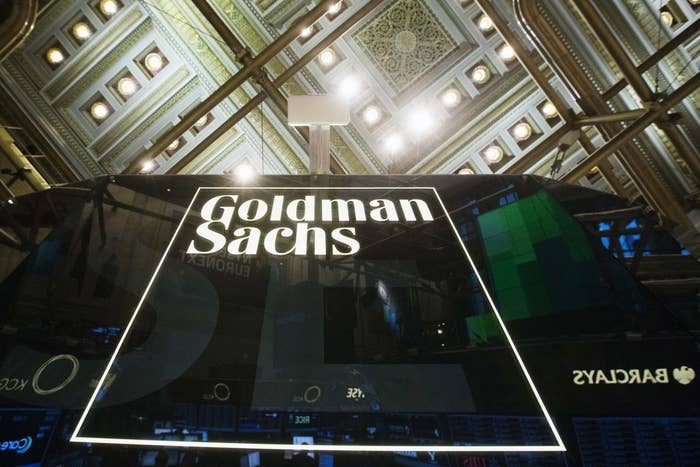 Goldman's junior bankers aren't just getting Saturdays off, they're also getting a raise. Analysts will now earn an annual base salary of "about $85,000," the New York Post reported Wednesday, citing two sources, which equates to about a 20% raise. Bloomberg News reported that the raise applies to all analysts, the lowest level full-time professional position at the firm.
While analysts in North America are eligible for raises, the biggest ones will be concentrated among first year employees, who are paid less compared to their longer tenured colleagues, said a person familiar with the matter on the condition of anonymity. This person also said the raises will not be given to all analysts and are most likely to be concentrated among revenue-generating divisions of the company.
The pay bump follows an October change in policy for Goldman's junior employees mandating that they take weekends off and that managers orient the schedules so that more work is assigned during the week.
Goldman has hired 332 analysts in the investment banking division so far this year, up 23% from last year. Since 2012, analysts have been hired as full-time employees, as opposed to just for two years, in order to discourage junior bankers from starting to look for jobs before their term at Goldman was expired. Goldman's change in policy kicked off a shift in work patterns for young employees across the financial industry, with several other banks either encouraging or mandating that junior bankers take some weekends off.
The bank's analyst program is still incredibly hard to get into, despite worries that investment banking is losing favor to private equity, hedge funds, and the technology industry. In a letter to shareholders, Goldman's chief executive officer Lloyd Blankfein and its president Gary Cohn said that it received 43,000 applications and only "about 4 percent" were accepted. Those lucky 4% are a little bit luckier.
A Goldman Sachs spokesperson declined to comment.
This piece has been updated with details on the raise from a source.