Goldman CEO On Chris Christie: "I Like Him, I Do, I Think He's Authentic"
Blankfein also has kind words for Hillary Clinton and has historically donated to Democrats.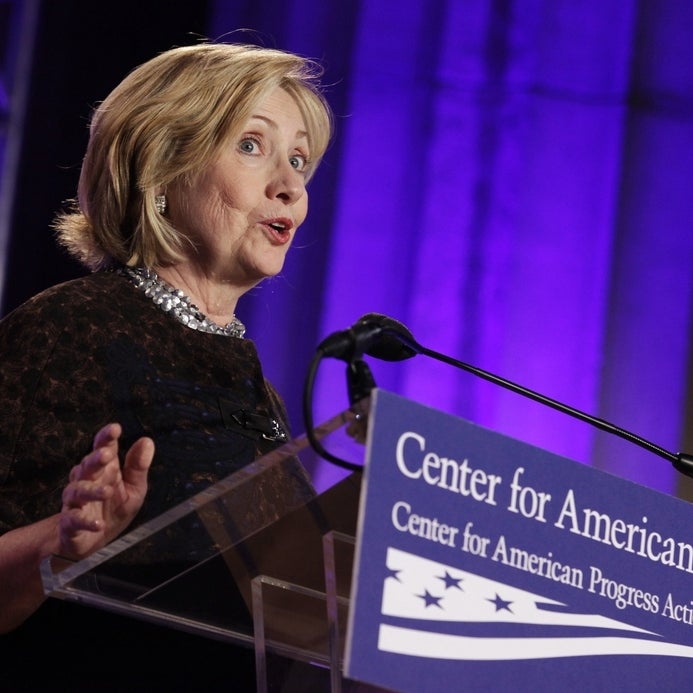 "Chris Christie, how do you feel about him?" Politico's Ben White asked in the closing question-and-answer session at the annual meeting for SIFMA, a financial industry trade group.
Blankfein, who was in shirt sleeves and nearing the end of a long interview that touched on the national economy, Goldman's reputation, his regrets (doing CDOs in 2006–7), and his plans for the future (he's staying for as long as he can), peppered his answer with his obvious enthusiasm for the New Jersey governor.
"I like him, I do, I think he's authentic, I think he's a good manager and a good leader," Blankfein said. "I'm going to say it again, he's authentic. I hope he keeps on going."
The overwhelming majority of Lloyd and his wife Laura's $235,790 in political donations in House, Senate, and presidential races have gone to either Democratic candidates or the Goldman Sachs political action committee. Those donations included a $28,500 check to the Democratic Senatorial Campaign Committee in 2007 and maxing out their personal donations to Hillary Clinton's presidential campaign that same year.
Until a 2009 donation to Richard Shelby, the Republican senator who was the ranking minority member on the Banking Committee, the only Republicans either Blankfein had donated to were Arlen Specter and Tim Hutchinson in 2002 and Chuck Hagel and Alfonse D'Amato in 1996 and 1995, respectively.
After Obama's election, and the rising populist sentiment against Wall Street and Goldman specifically (not to mention a ton of new regulations signed into law by Obama), Blankfein has donated directly to only two Democrats.
He cut two $2,400 checks in 2009: one to one-term Congressman Michael McMahon, who represented Staten Island, and one to Steve Pagliuca, the Boston Celtics co-owner and Bain Capital managing partner who launched a failed Democratic primary run for Ted Kennedy's Senate seat in 2009. Blankfein donated $5,000 during the 2012 campaign to "Every Republican is Crucial" (ERIC PAC), Majority Leader Eric Cantor's political action committee.
Blankfein endorsed Hillary Clinton in her presidential run and had kind words for her as well this afternoon. "I very much was supportive of Hillary Clinton the last go-round; I held fundraisers for her," he said. Last week, Blankfein spoke at an event hosted by the Center for American Progress, the liberal think tank founded by former Clinton chief of staff John Podesta that is now run by former Hillary Clinton aide Neera Tanden.
Today, Blankfein praised both Christie and Clinton as moderates and said, "I like people who are moderated and see the other side."