AT&T Faces $100 Million FCC Fine Over "Unlimited" Data Claim
"Unlimited means unlimited," the FCC insists.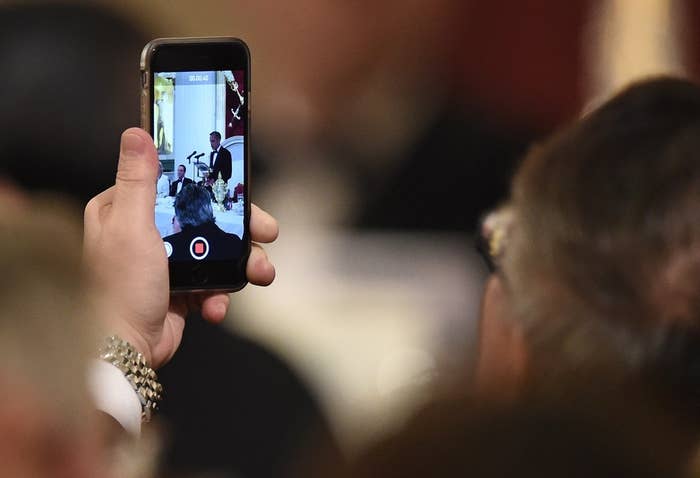 The Federal Communications Commission said today that it plans to fine AT&T $100 million for misleading customers about exactly what "unlimited" meant when it came to the company's "unlimited" data plans.
The regulator said it had received "thousands" of complaints since 2011 from customers who said they were "surprised and felt misled by AT&T's policy of intentionally reducing their speeds" once they hit certain usage limits on supposedly unlimited plans. The commission said that these "unlimited" plans were first offered in 2007, and while they are no longer available to new customers, those with existing plans can renew them.
But in 2011, AT&T instituted a new policy that capped speed and data amounts for each billing cycle. "The capped speeds were much slower than the normal network speeds AT&T advertised and significantly impaired the ability of AT&T customers to access the Internet or use data applications for the remainder of the billing cycle," the FCC said in a statement.
The FCC said that "millions" of customers were affected by AT&T's data caps and slowdowns, on average for 12 days per billing cycle. Under the policy enforcing data caps, 4G LTE customers faced restrictions when they consumed more than 5GB of data in a month, with other customers limited to 3GB. Once hitting that limit, download speeds for 4G LTE customers were reduced to 512 kilobytes per second — a big drop from AT&T's advertised 5–12 megabits per second, the FCC said.
Such low speeds "significantly impaired the ability of AT&T's customers to use their data service," the FCC said. "Although a customer may be able to send an email at these speeds, he or she may find it impossible to use AT&T's data service in ways that most people today use smartphones."
An AT&T spokesperson said the company "will vigorously dispute the FCC's assertions."
"The FCC has specifically identified this practice as a legitimate and reasonable way to manage network resources for the benefit of all customers, and has known for years that all of the major carriers use it," the spokesperson said in a statement. "We have been fully transparent with our customers, providing notice in multiple ways and going well beyond the FCC's disclosure requirements."
AT&T has argued to the FCC that it had extensive disclosures about its policy and described it as a way to manage network congestion. But the regulator disagrees.
"Broadband providers must be upfront and transparent about the services they provide. The FCC will not stand idly by while consumers are deceived by misleading marketing materials and insufficient disclosure," FCC Chair Tom Wheeler said in statement.
Travis LeBlanc, from the FCC Enforcement Bureau, echoed Wheeler's sentiments. "Unlimited means unlimited," he said.