"Dark Pool" That Was Subject Of Michael Lewis Book Still Trailing Big Banks
The "dark pool" that starred in Michael Lewis's best seller has the 13th most shares traded of any alternative stock trading venue.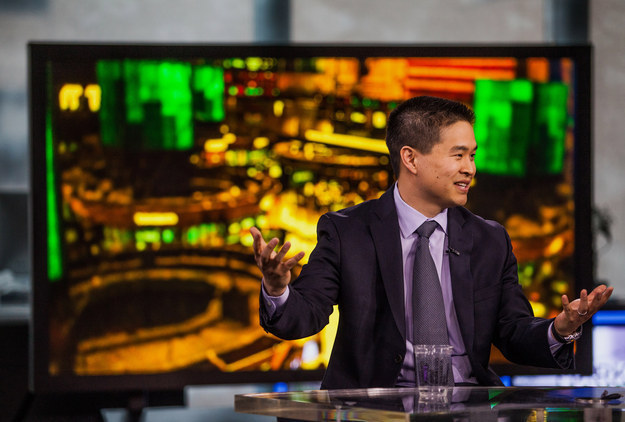 IEX, the trading venue lauded in Michael Lewis' bestseller Flash Boys, is the 13th most active "dark pool", lagging nearly every large bank that operates an off-exchange venue for stock trading, according to data released today by the Financial Industry Regulatory Authority, the securities industry self-regulatory group.
In the week of May 12, a dark pool, formally known as an "alternative trading system," run by Bank of America was the most active, with 428 million shares traded, while IEX was 12th with 101 million shares.
Stock trading, with the proliferation of trading venues and decreased reliance on humans, has come under scrutiny following the publication of Lewis's book, which claimed that the stock market was dominated by high speed traders who are able to anticipate large orders to buy and sell stock and trade ahead of them, effectively skimming off small amounts of money on many trades, transferring billions from investors to traders.
The book followed the creation of IEX, a dark pool founded by former Royal Bank of Canada equities trader Brad Katsuyama, that had the explicit goal of neutralizing the tactics used by high speed traders. Katsuyama convinced several large hedge funds and money managers, which trade large block of stocks, to invest in the trading venue which launched in October.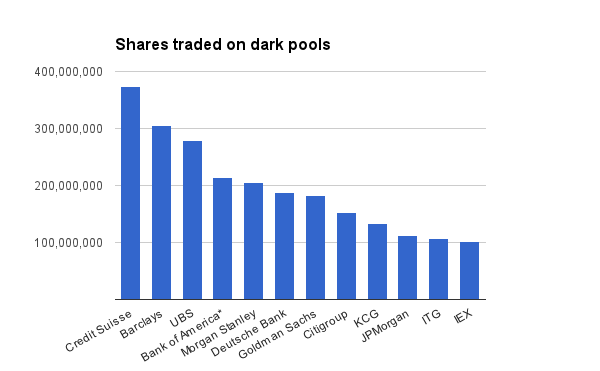 While IEX still lags the venues created by large banks to help their own clients trade, let alone the big exchanges, more recent data from the company shows that its market share has grown from .38% of all stock trades to .58%. IEX was buoyed in March, a week before Lewis's book came out, when Goldman Sachs president and chief operating officer Gary Cohn wrote a memo saying that the broader equity market would benefit if IEX reached "critical mass," even at the expense of Goldman's own dark pool, Sigma X. Finra's data showed that Sigma X had the seventh most volume, with 182 million shares traded in the week of May 12.
"We built IEX and all this hoopla has been generated off a solution that's free market and exists in the current regulatory structure," Katsuyama told BuzzFeed in April. "All the venues before us, any one of them had the opportunity to do what we're doing right now, but they chose not to, which is interesting in and of itself.
Dark pools are venues where large-scale traders like hedge funds can buy and sell blocks of stocks without publicly posting their orders like they would have to on traditional exchanges like the New York Stock Exchange or NASDAQ. The 45 dark pools account for more than a third of U.S. stock trading, according to Rosenblatt Securities. According to the most recent data reported by IEX, the venue accounts for just over .5% of U.S. stock trading.
Federal prosecutors and the New York State Attorney General are investigating high speed traders to see if these tactics violate insider-trading and other securities laws.
While data on dark pools had been collected by brokers and research firms, this is the first time it has been collected and released with the explicit goal of being shown to the public. The FINRA data covers so-called "NMS Tier 1" stocks, which account for the entire S&P 500, Russell 1000, and many exchange-traded products, which are bundles of individual securities that trade like a stock on an exchange.