Cracker Barrel Shareholder Calls For Sale, Cites "Duck Dynasty" Flap
Sardar Biglari, who owns a 20% stake, said the company's "handling of the Duck Dynasty controversy is another example of poor judgment."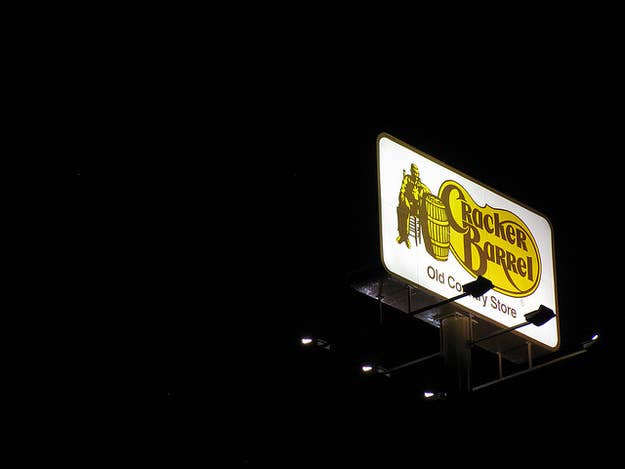 Cracker Barrel's largest individual shareholder, Sardar Biglari, has once again called for a shake-up of the Lebanon, Tenn.-based restaurant chain, saying in a letter to the chairman James Bradford that the company should consider a sale. Biglari owns just under 20% of the company and has been waging an activist campaign against the restaurant chain's current board of directors.
Biglari's latest move against the company comes just a day after it very publicly reversed itself on carrying Duck Dynasty merchandise. Cracker Barrel had earlier said it would no longer sell some Duck Dynasty products following anti-LGBT comments made by Phil Robertson, the patriarch of the family starring in the A&E show who was suspended from the network. After an uproar from customers, Cracker Barrel brought the merchandise back into its stores, saying in a Facebook post Sunday, "When we made the decision to remove and evaluate certain Duck Dynasty items, we offended many of our loyal customers."
In his letter, Biglari pointed to the embarrassing flap as a reason why the current management of the 625-location chain was failing its shareholders: "The handling of the Duck Dynasty controversy is another example of poor judgment."
Before the company's Nov. 13 annual meeting, Biglari asked for two board seats and a $20-a-share special dividend; both measures were rejected by shareholders. Biglari last week also called for Cracker Barrel to consider a sale. Biglari's activist campaign has gone on for over two years and even has its own website.
Biglari, whose company Biglari Holdings also owns Steak 'n Shake, wrote that Cracker Barrel's "assets would be far more productive under our leadership than in the hands of present leadership. Thus, we are willing to purchase the business because we perceive a significant upside under our management." Biglari said that if the board did not "take meaningful steps to engage in an extraordinary transaction," he would call for a special shareholder meeting to consider his proposal.
In November, Cracker Barrel reported 17% growth in profits and higher same-store sales for the first quarter of its fiscal year. The stock is at just over $110, up more than 70% on the year.