Charter Bids $61.3 Billion For Time Warner Cable
Right in the range it was expected to be, at $132.50 a share.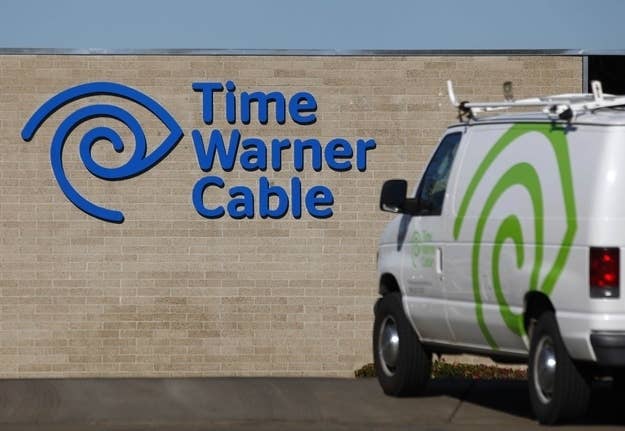 Charter Communications announced today that it has made a bid for Time Warner Cable. Charter CEO Tom Rutledge announced the bid publicly in a letter to Time Warner Cable CEO Robert Marcus, saying that the proposal would add up in the low $130s, with $83-a-share in cash and the remaining amount in Charter stock. Rutledge said that Charter had made offers in June and October but had only been able to meet with Time Warner last month. Rutledge said that Time Warner "came back with a verbal offer at an unrealistic price expectation."
Rutledge said in the letter that "The information provided to date has been exclusively one-way, which further reinforces the point that there is no genuine interest from Time Warner Cable management and Board of Directors to engage on this opportunity." Charter making its price public reflects a change in strategy in its bid for Time Warner, going directly to company's shareholders in an effort to win approval for a merger.
In Charter's offer, Time Warner shareholders would still own 45% of the new company. Earlier reports said that Time Warner would "likely need to bid at least $150 a share to be considered seriously by Time Warner's Cable board."
Charter's bid, which Rutledge told Bloomberg News was $132.50-a-share, is barely a premium over Time Warner Cable's stock price of $132.40. However, the stock has sharply appreciated since news of Charter pursuing financing to takeover Time Warner broke in late November, up 10% since then.
Another report from December said that Time Warner would reject any offer below $130-per-share. Charter's $132.50 offer puts them just above that informal. Rutledge said in his letter that the merger would be "beneficial to Time Warner Cable shareholders" due to "value creation from cost reductions, faster organic growth, and leveraged and tax advantaged returns"
Time Warner has 12.2 million subscribers, making it the second largest cable company in the county, with heavy concentration in New York and Los Angeles. Charter is the fourth largest cable company, with just over 4 million subscribers. Comcast, with almost 22 million subscribers, is known to be interested in a possible Time Warner bid as well.
In a note written last month when Comcast and Charter's interest in Time Warner leaked out, BTIG analyst Rich Greenfield said that, while "Time Warner Cable is quite open to being consolidated over the coming year," it should be able to fetch at least $160-a-share.
Update — 6:42 p.m. E.T.: Time Warner Cable has turned down Charter's overtures. In a statement, the company said that its board "has unanimously rejected a third grossly inadequate proposal from Charter Communications." But CEO Robert Marcus left the door open for Charter, saying: "we made it clear to Charter that our Board is open to a transaction with Charter at a price of $160 per TWC share, consisting of $100 in cash and $60 per share of Charter common stock."