Carl Icahn And eBay Settle Dispute, Icahn Gets One Board Member
PayPal, however, will stay with eBay. "We are happy to have reached this détente with eBay," Icahn said.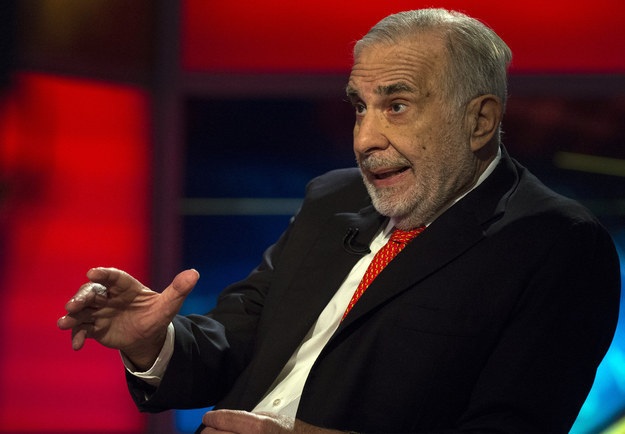 Another one of Carl Icahn's high-profile fights with a technology company has ended in a significantly smaller change in corporate policy than he originally asked for. This morning, eBay and the billionaire activist investor called off their almost three-month dispute over whether PayPal should remain part of the online-auction company and whether two of eBay's board members were too conflicted to serve as directors.
In a statement, eBay said that it would appoint David Dorman, a partner at the private equity firm Centerview Partners and the former CEO of AT&T, to the company's board.
Icahn agreed to withdraw his proposal to add two board members of his own and will no longer pursue a proxy fight to get eBay to spin or sell off some portion of PayPal.
"We are very pleased to have reached this agreement with Carl, settling proxy issues and enabling our board and management team to focus our full attention on a goal every shareholder agrees on — growing PayPal and eBay, and delivering sustainable shareholder value," said eBay CEO and Chairman John Donahoe in a statement.
"We are happy to have reached this détente with eBay and believe that Dave Dorman will be a great addition to the company's board of directors," Icahn said in a statement. "We look forward to working with the eBay's board of directors and management with a common objective of creating sustainable value for all shareholders."
The happy words are a marked contrast to what had been, as is usual for Icahn, a very public and very personal fight over the direction of eBay. In February, Icahn said that two of eBay's directors, the venture capitalist Marc Andreessen and the founder of Intuit Scott Cook, should resign "out of pure decency or sheer embarrassment at the public exposure of the extent of their self-serving activities." In response, eBay referred to Carl Icahn as a "new eBay shareholder" who was engaging in "mudslinging attacks against two impeccably qualified directors."
In March, Andreessen wrote a blog post that was a lengthy excerpt from James Stewart's Den of Thieves, the classic book chronicling the buyout boom that raised questions about Ichan's relationship with the arbitrageur Ivan Boesky who was later jailed for insider trading.
Icahn had accused Andreessen of taking advantage of eBay when his venture capital firm Andreessen Horowitz was a minority investor in Skype as part of a private group that acquired a majority stake from eBay, and then sold to Microsoft for $8.5 billion.
Before the settlement, Icahn had reduced the scale of his demands from a full spin-off of PayPal to merely selling 20% of it. This isn't the first time Icahn has made a smaller demand before settling with an activist target: Before Icahn settled with Apple over demands for a massive stock buyback, he reduced his proposal from the company buying back $150 billion worth of stock to $50 billion.
Icahn said in the statement that he still supports some separation of PayPal from eBay and will continue to press his case to Donahoe.
"Our record shows that our involvement with boards and management has greatly enhanced long-term value for all shareholders, and we hope and believe this will continue with eBay," Icahn said.