Buffett's Berkshire Hathaway Buys Duracell From Procter & Gamble
Berkshire will exchange its Procter & Gamble stake for the battery business as the consumer products conglomerate seeks to shrink.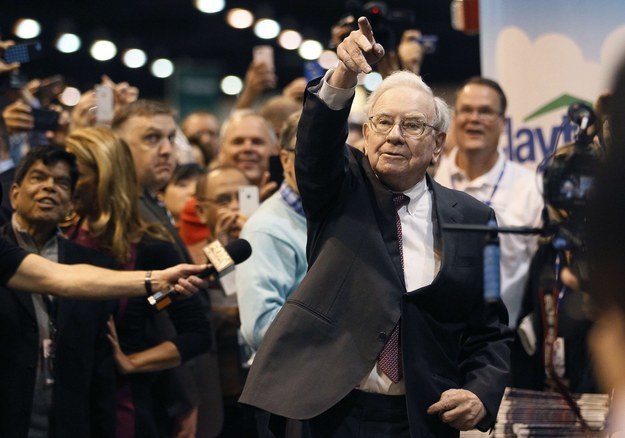 One conglomerate's effort to shed businesses is another's opportunity to pick up a well-known brand. Procter & Gamble said today that it was selling its Duracell battery business to Warren Buffett's Berkshire Hathaway, with the company getting Buffett's stake.
"I have always been impressed by Duracell, as a consumer and as a long-term investor in P&G and Gillette," Buffett said in a statement. "Duracell is a leading global brand with top quality products, and it will fit well within Berkshire Hathaway."
Berkshire currently owns $4.7 billion worth of P&G stock. With P&G kicking in $1.8 billion to Duracell before Berkshire buys, it values the battery maker at about $3 billion and the deal's structure should minimize the potential tax impact. The deal is expected to close in the second half of 2015.
The deal comes as part of P&G's chief executive officer A.G. Lafley's efforts to sell off brands that aren't market leaders. This is his second time at the helm at P&G; the first time he was in charge he lead its expansion, including the 2005 acquisition of Gillette for $53 billion, which brought along with it Duracell. Lafley returned to the company last May following the retirement of Bob McDonald.
Before Buffett came along, P&G had been planning to get rid of the Duracell business by letting shareholders exchange their stock for shares of the newly spun-off Duracell.
P&G owns consumer products brands like Tide, Crest, Gillette, Bounty, and Pampers.
The Duracell acquisition is classic Buffett.
Berkshire Hathaway owns a variety of well known consumer brands like See's Candy, Dairy Queen, Fruit of the Loom, and Benjamin Moore, as well as Heinz alongside the Brazillian private equity firm 3G. Buffett also helped finance Burger King's proposed buyout of Tim Horton's. Burger King is majority-owned by 3G and the joint company will be overseen by 3G executives.