British Bank HSBC Faces A Third Sexual Harassment Lawsuit
A male employee says his repeated complaints of sexual harassment by a colleague were ignored by management. He was later fired after a physical confrontation with the alleged harasser.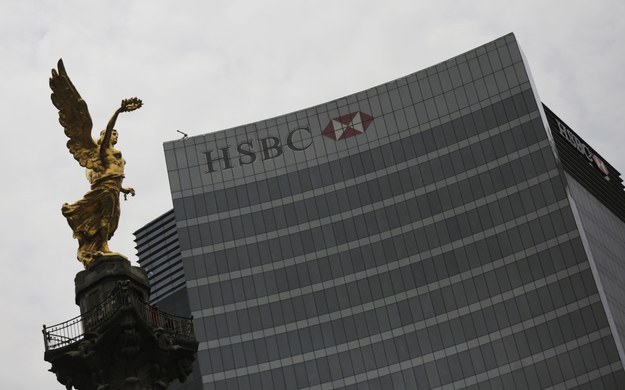 A third HSBC employee is suing the bank for sexual harassment, this time a due diligence employee who alleges in a lawsuit filed in federal court that a supervisor dismissed his complaints of being harassed by a male co-worker.
The employee, Michael Preston, worked in the due diligence department of the British bank's New York office for a year. He says a co-worker asked him while in the bathroom, "How's that penis?" and whether it "would be put to good use this weekend." Preston alleges in the suit that he then went to another employee, a friend of the alleged harasser, who told him that he should "give him what he wants one day, he will be happy and leave you alone."
Preston then went to his supervisor, who told him the alleged harasser was a "fun" and "jokey" guy.
Preston sued HSBC earlier this week in federal court in Manhattan (the complaint is embedded below) for sexual harassment, sex discrimination, and retaliation. He is seeking unspecified damages for "monetary and/or economic harm" as well as for "harm to his professional and personal reputations and loss of career fulfillment" along with compensation for mental anguish and emotional distress. Preston's lawsuit was first reported by Law360, a legal news website. HSBC is yet to respond in court.
This is the third sexual harassment lawsuit HSBC has faced this year. Two other men, including one who still works at the bank, sued in June and August respectively alleging that they had been given smaller bonuses, lower pay, and fewer responsibilities after complaining that a female co-worker was being sexually harassed.
One of the earlier suits alleged that a senior executive told a 27-year-old female employee at a holiday party in 2010 that she should break up with her boyfriend, "dress sexier," and "show more skin" at work, and then pulled down the employee's blouse trying to expose her breasts.
The suit also alleged the same executive pressured the female employee to have sex with an HSBC executive in Brazil and told other HSBC employees that the female employee was having sex with HSBC clients "every time she traveled...on HSBC business."
The executive has since left the bank, the Financial Times reported yesterday. In a court filing, HSBC said it had investigated the matter and "took firm action toward the former supervisor" and "removed her from her position."
In the latest lawsuit, Preston alleges that the co-worker continued the harassment, including by "physically touching and fondling him in a sexual manner on the arms, legs, buttocks and neck" and, sometime in mid-June, asking Preston to perform oral sex on him. Preston says he went to his supervisor again later in June and asked to be moved away so that "the physical groping of thighs and other parts of his body" would stop. Preston approached another supervisor who said he would "look into it."
Robert Sherman, an HSBC spokesperson, said the bank couldn't comment on pending litigation. "HSBC values a positive work environment and safe speak up culture where employees are encouraged to escalate concerns. All allegations are rigorously investigated and our policies against harassment and retaliation are strictly enforced," he said in a statement.
After receiving a good performance review, Preston approached another supervisor and told him that he could no longer work with the person allegedly harassing him. When he returned from a vacation, the co-worker, who had covered some of his work, told Preston that he hoped Preston "rewards [him] real well," the suit says, all "while making a sexually explicit gesture." The next day, Preston says, he suggested they go to the gym so he could "check out [Preston's] penis in the locker room." Again Preston says he complained to a supervisor who told him she had no time for his complaints.
It all boiled over the next day when the man came from behind, Preston says, and "stroked Mr. Preston's neck and arms." Preston told him to get away, but after continuing to be touched, Preston "with an open fist" pushed his hands away, the suit says. The following Monday, Preston was suspended for hitting the man, and was fired four days later. According to his LinkedIn page, Preston is unemployed.
HSBC is just one of many large banks defending itself from sexual harassment claims by current and former employees. There is a long-running suit against Goldman Sachs filed by two former junior bankers who alleged the investment bank is a "boys club" where sexual harassment was tolerated and women were systematically given fewer promotions and paid less than men. They are seeking to expand the suit into a class action.
UBS, the Swiss bank, was sued by a former intern who alleged that her boss in the bank's U.S. wealth management business offered her designer purses and shoes in exchange for sex.