Banks Are Doing Better To Protect Consumers, But Still Make $32 Billion A Year In Overdraft Fees
Banks get $32 billion a year in overdraft fees from a product used by 9 out of 10 Americans.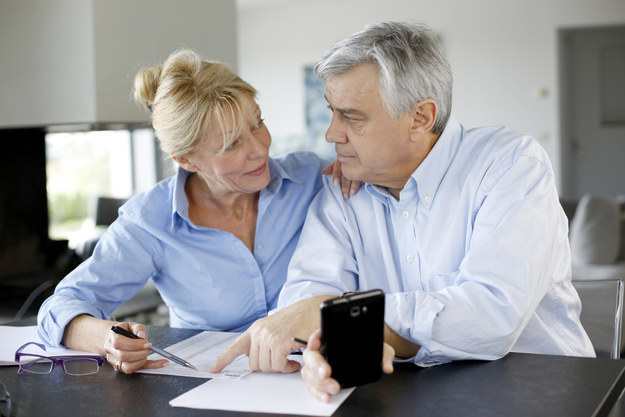 An annual study done by the Pew Charitable Trusts found that checking accounts, the most widespread banking product, now come with more disclosure about the full range of fees and penalties attached to them than ever before. The study also found that some widely criticized practices are still widespread among the largest consumer banks.
"This year the results are a mixed bag for consumers," said Susan Weinstock, who runs Pew's safe checking program. "There's some improvement since last year, some worsening in bank practices and policies."
Pew surveyed the checking account policies and disclosures of 44 of the 50 largest banks, which cover about 65% of checking deposits.
One practice that Pew condemns is "high-to-low" transaction ordering, where banks process debit transactions from the highest value to the lowest, thus incurring an overdraft sooner and applying overdraft fees to more transactions. Twenty-two of the 44 largest banks do not reorder transactions or don't charge for overdrafts at all, a six-bank increase from the year before. Pew wants all banks to end "high-to-low" reordering.
Pew estimated that consumers paid $32 billion in overdraft fees alone in 2012, with the median penalty fee for an overdraft at $35, which 14 of the largest 44 banks charge.
Sixty-nine percent of banks surveyed have instituted a threshold for charging an overdraft, typically $5, up from 60% last year, while 89% either limit the amount of transactions that can draw an overdraft fee or do not charge them at all. Ten banks, including JPMorgan Chase, Citi, and Charles Schwab, don't allow ATM overdrafts at all, and nine banks don't allow for overdrafts in debit card purchases.
Banks have to rely more and more on fee revenue for their checking accounts amid fewer business opportunities elsewhere and the expenses of maintaining checking accounts, which cost somewhere between $175 and $400 to maintain, according to the research firm Moebs Services. The average checking account has a $5,600 balance, according to StrategyCorps.
The fee revenue stands alongside the increased cost just for having a checking account at many banks. Eighty-two percent of banks offered free checking in 2009, while in 2014, it's down to 59%, said Michael Moebs, the CEO of Moebs Services. "Wall Street banks have gotten out of the free checking because they can't make money with their intrinsic high operating costs exacerbated by increased costs due to regulation and legislation, as well as court cases which have substantially curtailed their fee revenue," Moebs said. StrategyCorps estimates that 40% of checking accounts aren't profitable for the bank that offers it.
One area where Pew notes unqualified improvement is in fee disclosure — 32 banks surveyed have a disclosure of fees that meets Pew's own standards. Pew has developed its own "model disclosure box" which shows the account's fee policies in a clear way. Only 23% of the banks surveyed over the last two years had a "complete summary disclosure box" last year. Bank of America, Citibank, JPMorgan Chase, and Wells Fargo all have disclosures that meet Pew's criteria. However, Weinstock said all banks should have the disclosure box and make it available on their websites.
Pew, however, was concerned about the rise of mandatory arbitration in disputes between depositors and banks. Mandatory arbitration is a way for banks to avoid the court system and instead go to an appointed third party when dealing with customers. The Consumer Financial Protection Bureau says that while 8% of banks have mandatory arbitration clauses in checking account contracts, those 8% of banks cover 44% of FDIC-insured deposits.
Of the largest banks, that number has only gone up, according to Pew, which found that 31% have no binding arbitration clause, compared to 40% last year. Bank of America is the only one of the four largest consumer banks to not have mandatory arbitration. These clauses "severely limit consumer choice," Weinstock told reporters today.
"There is lots of room of improvement from banks in providing safe and transparent checking accounts," said Weinstock.