Bank Of America Finally Wins Approval To Raise Its Dividend
Bank of America had to revoke its previous plan to return money to shareholders after it found an accounting error.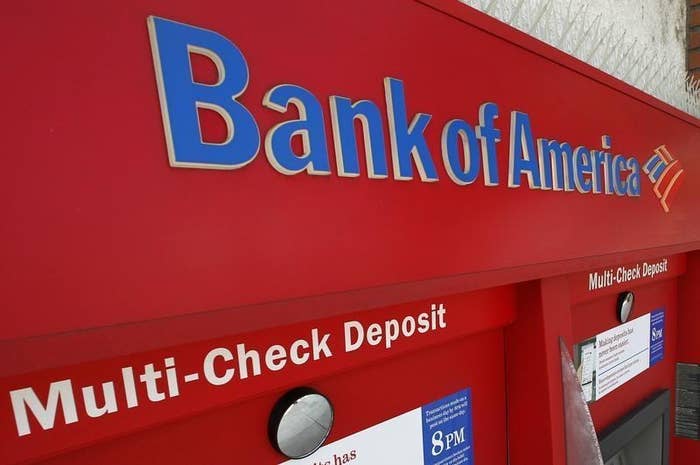 Bank of America has won permission — again — to up its quarterly dividend from a penny to five cents a quarter. Investors hope it will stick this time.
The bank announced this morning that it would raise its dividend from the one penny it had been paying out for seven years to five cents. While this is still well below the 32 cents a quarter it paid out in the end of 2008 before it slashed its quarterly payout to a nominal level, the increase will be welcomed by the bank's beleaguered shareholders.
This is the second time this year Bank of America has announced a dividend increase. In March, the Federal Reserve approved the bank's plan to up its dividend but then had to rescind it in April when it discovered an accounting error that showed it had misstated its capital levels by $4 billion. In a statement, the bank said that the Federal Reserve had not objected to its latest dividend increase, meaning Bank of America had tightened up its accounting to the satisfaction of its regulator.
The company said it had gone back to the Fed in late May and that the new payout starts in the third quarter of this year through the first quarter of 2015. Bank of America's stock was up nearly 1% in early trading to $15.20. The bank did not, however, request a new buyback of its stock.
With its newly approved dividend, Citigroup is now the only American megabank to have its plans for a larger shareholder payout entirely rejected by the Fed.
Citigroup has been paying a penny every quarter to its common stock investors since June, 2011 and has twice been rejected by the Federal Reserve to increase the payout, including this year.
While Bank of America won a reprieve from the Fed in its capital planning, it was yesterday one of 11 large banks to be rebuked by the Fed and the Federal Deposit Insurance Corporation for not having a solid enough plan for how it could be unwound in the case of a crisis.