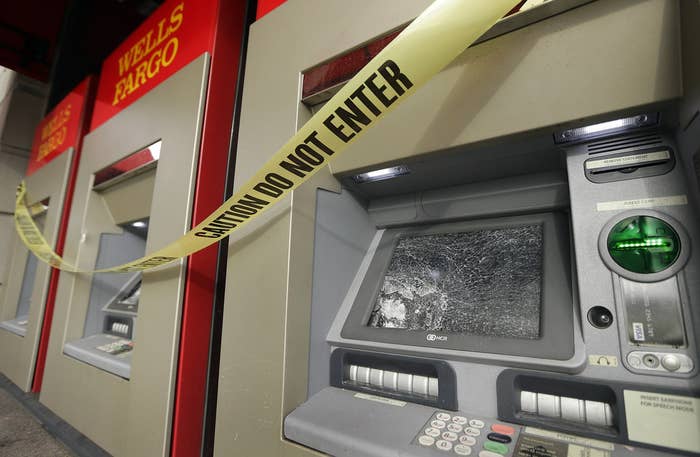 Overdraft fees are just like the price of Tide, Bankrate.com's Greg McBride says: They go up every year. But the big difference is you don't need to pay them.
The consumer finance information portal did its 18th survey of overdraft and ATM fees and found that the average overdraft fee for the 10 largest banks and thrifts in the 25 biggest banking markets was $33.07, up from $30.47 in 2010. "The overdraft fees have been going up for years, and this is the 17th consecutive year that we've seen the average overdraft fee hit a new high," McBride told BuzzFeed News. "It goes up every year no matter what, it's like the sun rising in the East."
The average ATM fee is now $4.52, with the ATM owner now charging an average of $2.88 and the out-of-network fee from banks averaging $1.64. It was the ninth consecutive year of increases. "Historically what we've seen is that the owner surcharge is the one that tends be up more consistently and by a large magnitude over time," McBride said. The owner's surcharge has gone up 24% in the past five years.
But while the average overdraft fee has gone up, banks have had to lessen their reliance on the fees, which brought in $32 billion for banks in 2013. New rules in 2010 required customers to opt-in to overdraft protection programs that banks offered, which are essentially very expensive short-term loans to people who attempt to withdraw money they don't have in their checking accounts.
Since then, consumer and activist pressure has led to many banks changing their overdraft and disclosure polices. The Pew Charitable Trusts has long promoted its own model disclosure of fees and checking account terms that 62% of large banks have adopted. Pew says 71% of large banks "clearly disclose the default option for overdraft is to decline debit and ATM transactions."
What some banks do, and what McBride recommends for customers who are in danger of overdrawing their account, is link checking accounts to saving accounts and charge a much smaller fee to cover any shortfalls. Pew found the median fee to be $10.
A combination of policy changes and consumer behavior has some bank executives worried about a decline of a once-constant source of revenue. Ricky Brown, the head of community banking at BB&T, said in an April conference call that "overdraft behaviors are becoming more managed" by the bank's customers and that customers were using savings on low gas prices "to manage their opportunities in their existing lives so that they're not overdrafting as much."
Daryl Bible, the bank's chief financial officer, said at a conference in May: "We are seeing client behavior changes, more people just getting more cautious and being better at managing their accounts. So there's less overdraft fees."
Robert Jones, the chief executive officer of Old National, which owns several banks in the Midwest, said in a July conference call that the decline in overdraft fees is "a good thing, because you're seeing people be a little smart by how they use their money."
McBridge attributes the change to increased use of mobile banking among customers. "With 24/7 online and mobile account access, there is no excuse to have your head in the sand and not know what your available account balance is."
With the decline in overdraft fees and crunched profitability for banks with higher regulatory costs and low interest rates, many banks have made it harder to get checking accounts with no fees. The Bankrate survey found that 37% of all checking accounts with no interest came with no fee, down from 38% in the past two years, but down substantially from 2009, when 76% of checking accounts had no fees. In the years following that peak, several large banks, like Chase and Bank of America, started introducing fees.
But for many banks and in many markets, it's possible to have a no-fee account, McBride said. For the Chase Total Checking, for example, $500 in direct deposits each month or a $1,500 minimum daily balance can waive the $12 monthly fee. For Bank of America's Core Checking, the $12 fee is waived with a monthly direct deposit of $250 or an average daily balance of $1,500.
"Free checking accounts are still out there," McBride said. "Sometimes getting a free checking account is as simple as signing up for direct deposit, which is a pretty low hurdle to clear for someone who has a full-time job."