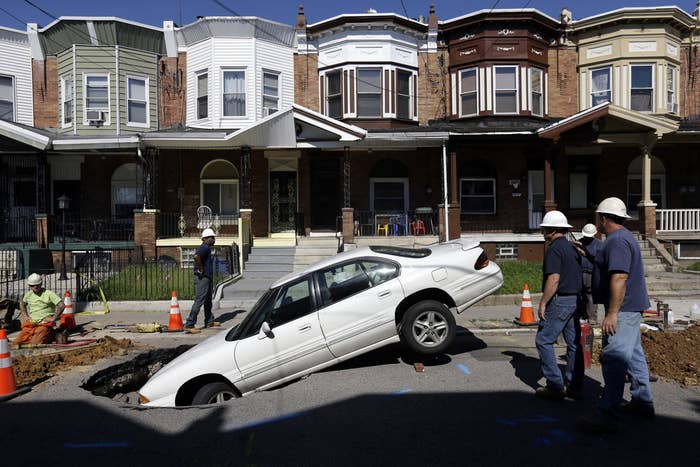 For many people in poverty, a car isn't just a way of getting to work: it's their way into the financial system. More than a million U.S. households have taken out so-called title loans on their cars, according to federal data — one-month loans from storefront lenders, secured against an automobile.
In annual terms, the interest rates on the loans are frequently over 100%. If you can't afford to pay them back, you take out another loan — or lose your car.
Most borrowers end up choosing the first option, but about one in five sequences of loans ends in repossession of the car, according to figures from the Consumer Financial Protection Bureau. More than 80% of vehicle title loans "are reborrowed on the same day a previous loan is repaid and nearly 90 percent are reborrowed within 60 days," the CFPB says in a new report, based on analysis of over 3 million loans to more than 400,000 borrowers.
When loans are being repaid with new loans, the sky-high annual interest rates that may not seem so bad on a one-month loan can end up being ruinous.
But for people who can't access the traditional banking system, ownership of a car can become the only method of getting credit — although it rarely goes as planned. Only "about one-in-eight" of the loan sequences studied by the CFPB consisted of a single loan being repaid within the original time frame, and about 20% of the time, the borrower ended up losing their car.
The CFPB typically does studies on financial products in advance of issuing new rules and regulations. "We are weighing the findings in this report on single-payment auto title loans, as well as the results from our previous studies on payday loans and deposit advance products, as we prepare new rules to address issues facing consumers in the marketplace for small dollar loans," the regulator said in a statement.
New rules on "small-dollar" loans, like payday loans, are expected later this spring.
Unlike payday loans, which are widely available online, auto title loans are only available at storefronts, the CFPB says, because lenders need to value the car used to secure the loans.
Auto title loans, which are available in 20 states, gained new scrutiny after a New York Times investigation found interest rates could hit 500%, and that one major lender typically had its borrowers roll over their loans eight times before paying off the loan.