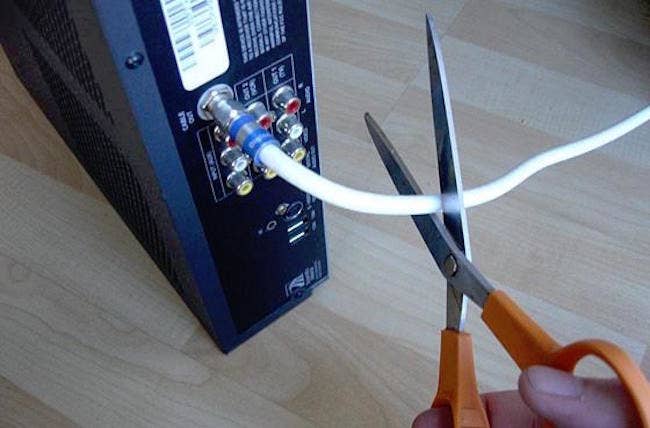 AT&T really wants young people to pay for TV channels delivered through the internet. The telecommunications giant, which acquired DirecTV for $48.5 billion in 2014, has rolled out the industry's biggest experiment yet in switching from cable to online streaming.
The basics: you can pay as little as $35 a month for more than 60 channels, all the way up to $70 for over 120 channels. While other companies like Dish and Sony have released smaller streaming packages, the AT&T effort was widely anticipated as the first full-blown offering from a company with its own large cable, satellite, and wireless businesses.
That wireless detail is important: if your cellphone plan is with AT&T, streaming the new TV service won't count towards your data usage. "DIRECTV will pick up the tab for data to help you achieve all your binge-worthy goals," is how the company put it, in the millennial-consultant-drenched language that also distinguishes this offering. (The largest package of channels is called "Gotta Have It," which is also the name of the biggest serving size at Cold Stone Creamery).
Making in-house video services exempt cellular data limits — known as "zero-rating" — has become increasingly common among wireless providers like T-Mobile. Some activists have questioned the policy, arguing that it may violate net neutrality principles, which call for internet providers to treat all content equally on their network.

AT&T said that "20 million U.S. households...have dropped cable or are flirting with cutting the cord," making the development of more robust streaming services a necessity for a company like AT&T with its own large pay TV business.
For a while, the 100-plus package ("Go Big") will be available for $35. The company also said that pricing may change — they're "subject only to future reasonable programming price increases applicable to all packages."

The company said that there won't be DVR functions available at launch, but that there will be programs available on demand after they air live.
Premium channels can be added on to the basic packages: HBO and Cinemax will be $5 each respectively. The service will be available on most of the major devices for streaming video — the Amazon Fire Stick, Apple TV, Chromecast (at least with Android for now) — with the exception of Roku, which the company said it will add in 2017, along with Samsung and other smart TV brands.
The service will be available on November 30.
While the company hasn't unveiled the exact channel lineups, it will include channels from ESPN, Disney, Turner, AMC, and Viacom, among others. The service won't include CBS, however, or NFL games on mobile.