Three of America's biggest megabanks — JPMorgan Chase, Citi, and Bank of America — have all been shrinking in recent years.
And disappointing fourth quarter results are a reminder that they could keep getting smaller for some time to come.
Banks have spent the last few years in a cost-cutting frenzy, thanks to new regulations that limit their ability to fund their businesses with borrowed money. The industry still isn't as profitable as it was before the financial crisis, and the banks have paid out tens of billions of dollars in penalties and settlements since the 2008 meltdown. It's a recipe for cost cutting, in a big way.
Here's a few of the symptoms, as outlined in the latest round of quarterly results.
1.
JPMorgan Chase got rid of almost 2,500 ATMs in the last three months of 2014.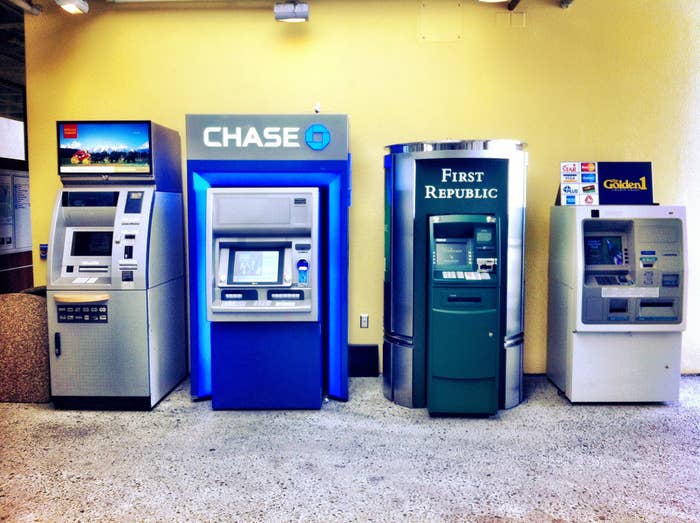 The bank's ATM count fell 12% in the fourth quarter, partially thanks to removing some machines from CVS, Hess, and Speedway, Bloomberg News reported. The bank now has 18,056 ATMs, down from 20,513 at the end of the previous quarter.
Why get rid of ATMs? With banks looking to cut costs, cutting ATMs outside of the bank's own branches are a natural place to start, as they have to pay rent and maintenance costs.
2.
Bank of America is cutting branches.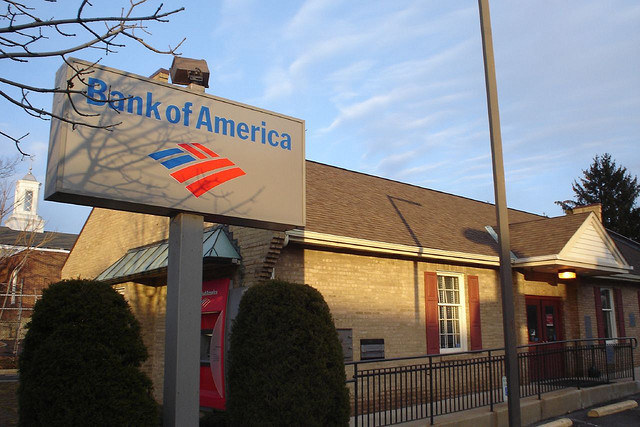 Bank of America chief financial officer Bruce Thompson said that the bank's cost-cutting efforts were "arguably the industry's largest ever cost savings program." A big part of that was reducing the bank's footprint across the country. At the end of 2014, Bank of America had 4,855 locations, compared to 5,151 at the end of 2013. Not counting the bank's legal and interest costs, the bank saved $4.4 billion from 2013 to 2014.
3.
Bank of America is ending some relationships with hedge funds.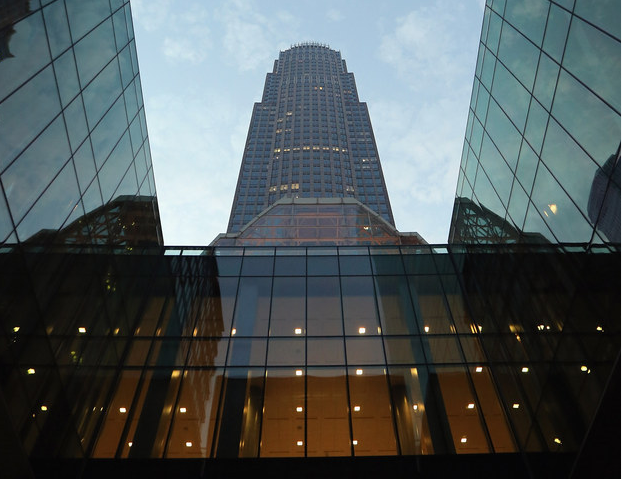 The bank's chairman and chief executive officer Brian Moynihan responded to press reports that it was ending business relationships with 150 hedge funds by saying on a call with analysts that it was a "customer profitability exercise." BofA had to to "constrain the prime brokerage a bit due to size because of its lower balance sheet return," he said, adding that it wasn't as profitable as it needs to be to justify the use of the bank's resources.
4.
And it's also reducing its headcount.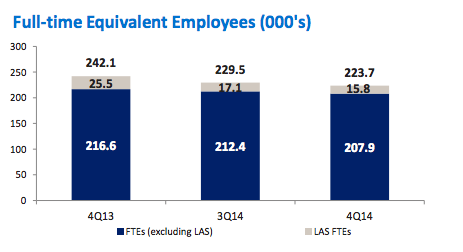 5.
Citi is pulling out of several countries.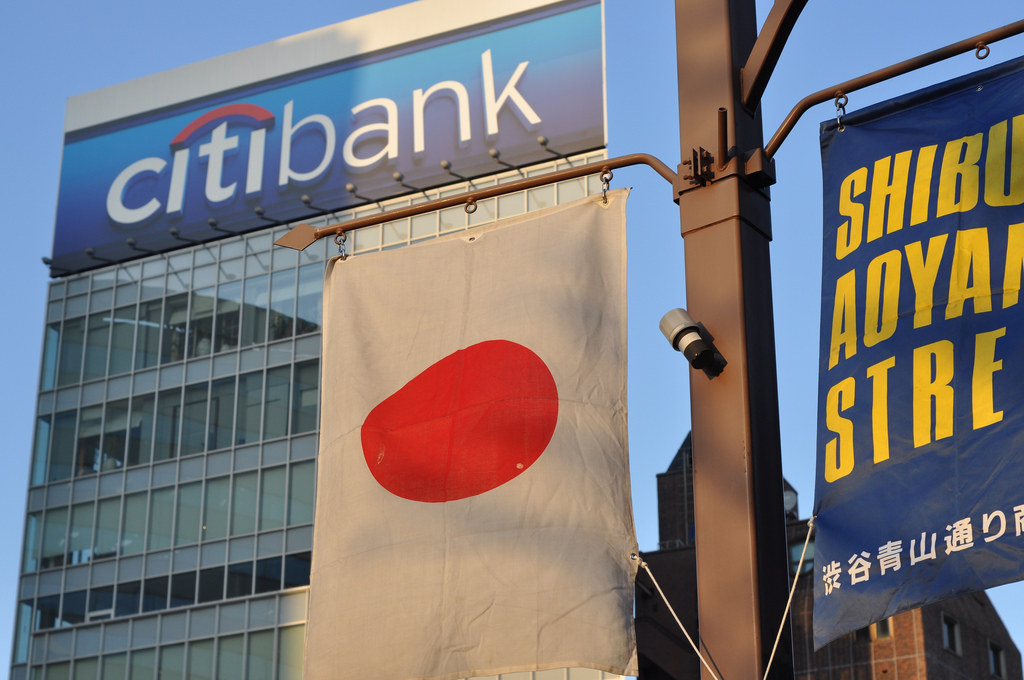 Citi said it reached agreements to exit its consumer banking businesses in Japan and Peru, and has plans to exit 9 other international markets.
6.
Citi is also cutting branches.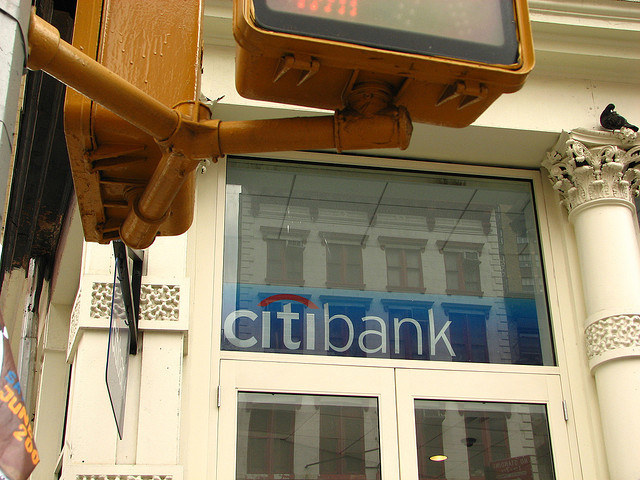 Citi said it has cut its number of branches to 3,280, down from 4,008 at the end of 2012.
7.
And Citi is slashing headcount in its consumer banking business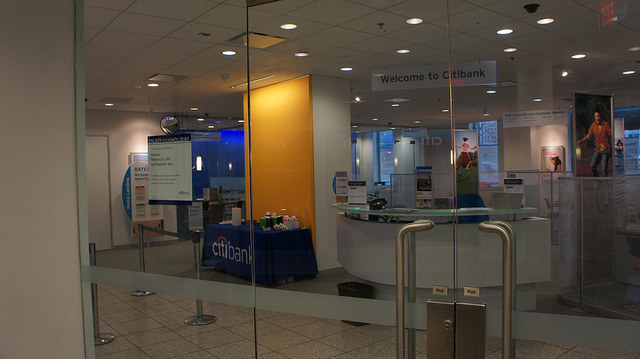 Citi said that it had 140,000 consumer banking employees at the end of 2014, down from 151,000 in 2013 and 158,000 in 2012
8.
Remaining Citi branches in the U.S. and Canda will be concentrated in large cities. CFO John Gerspach said that 90% of branches were in or around New York, Boston, Washington, Miami, Chicago, and Los Angeles. Citi closed or sold 130 branches.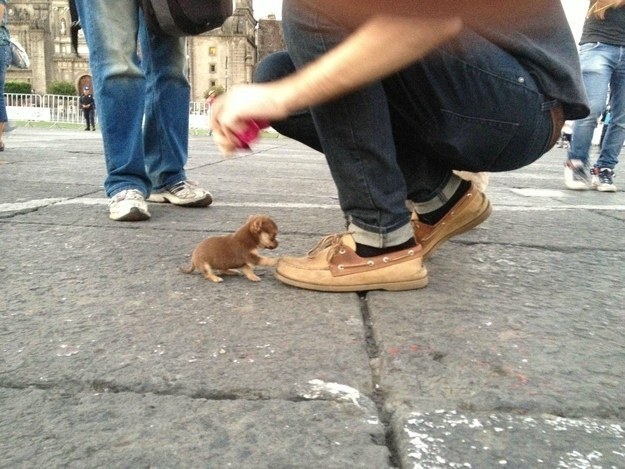 9.
Citi is also cutting some services it provides to big investors, including hedge fund administration, prepaid cards, some transfer businesses, and adminstration for wealth managers.